By Metohuey Adoglo 
In Africa's labor tapestry, a shift unfurls, Remote and hybrid work, innovation swirls. Embracing change, a labor's new song, Innovation sparks, we all belong. Boundless possibilities, dreams come true. Together we thrive, in greatness we ensue.
Read More: The Business of "Consulting Business Services" in Africa
The African labor market has experienced a seismic shift in recent times, driven by the global pandemic and the rapid advancement of digital technologies. With the rise of remote work and hybrid work models, companies across the continent are adapting to this new norm to meet the evolving demands of the workforce.
Remote work, which involves employees working entirely from home or off-site locations, and hybrid work, where employees split their time between remote and on-site work, have gained prominence as viable alternatives to traditional office-based setups. While data on the direct impact of these models on company growth in Africa might be limited, their influence on the labor market is unmistakable.
One notable advantage of remote and hybrid work is increased access to talent. Companies are no longer restricted by geographical boundaries and can hire skilled professionals from across Africa, enabling a more diverse and capable workforce. This democratization of talent has the potential to enhance innovation, creativity, and problem-solving within organizations.
Read More: Unchained Connection –Exploring Free Internet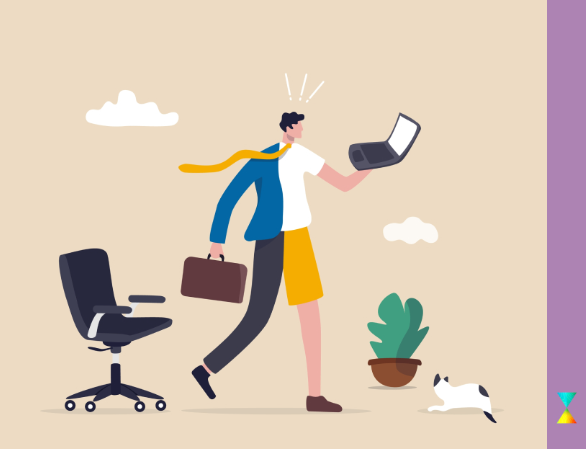 Moreover, remote work has proved beneficial in improving work-life balance for employees. African countries often face infrastructural challenges and lengthy commutes, impacting employee productivity and overall well-being. By providing flexibility, remote work alleviates some of these issues, leading to higher employee satisfaction and retention rates.
In addition, embracing remote and hybrid work models contributes to environmental sustainability. Reduced commuting translates to decreased carbon emissions, aligning with the global call for eco-friendly practices. Companies that prioritize sustainable practices are likely to gain a competitive edge in an increasingly conscious consumer market.
However, challenges do exist in implementing remote and hybrid work arrangements in Africa. Limited access to reliable internet and electricity infrastructure in some regions can hinder seamless remote work. Ensuring data security and efficient communication among remote teams also require careful consideration.
Read More: The Vital Role of Social Networking Services for Tech Startups and Business Incubators
Remote and hybrid work models have become transformative elements of the African labor market, revolutionizing how businesses operate. While data directly linking these models to faster company growth might be limited, their potential impact on employee satisfaction, talent acquisition, and environmental sustainability is undeniable. As Africa continues to evolve, companies that embrace and adapt to these new ways of working are likely to unlock new opportunities, enhance productivity, and lead the charge in shaping the future of work on the continent.
Our Story So Far. Your Dreams Matter, Your Stories Matter #DreamsTalks #AfricantechSpace pic.twitter.com/seZElwurGq

— Africanian News (@africaniannews) July 3, 2023