The global population has reached a historic 8 billion, marking a significant milestone in human demographic trends. The U.S. Census Bureau announced this achievement, attributing the increase to longer lifespans compensating for declining birth rates.
Read More: Safaricom's Robust Kenya Performance Offsets Ethiopian Losses
According to the U.S. Census Bureau, the global population exceeded the 8 billion mark on September 26, although the United Nations had previously declared November 22, 2022, as the "Day of 8 Billion." The disparity in these dates is attributed to varying counting methods across countries, with some populous nations, including India and Nigeria, lacking recent census data due to the absence of nationwide surveys in over a decade.
Despite a general slowdown in global population growth since the turn of the millennium, the overall increase from 6 billion to 8 billion has been notable. This growth trend has been primarily driven by people living longer. The global median age, presently at 32, is anticipated to rise to 39 by 2060.
The impact of this growth is experienced differently in various regions. Countries like Canada are aging, with declining older-age mortality, while nations like Nigeria have witnessed substantial declines in deaths of children under 5.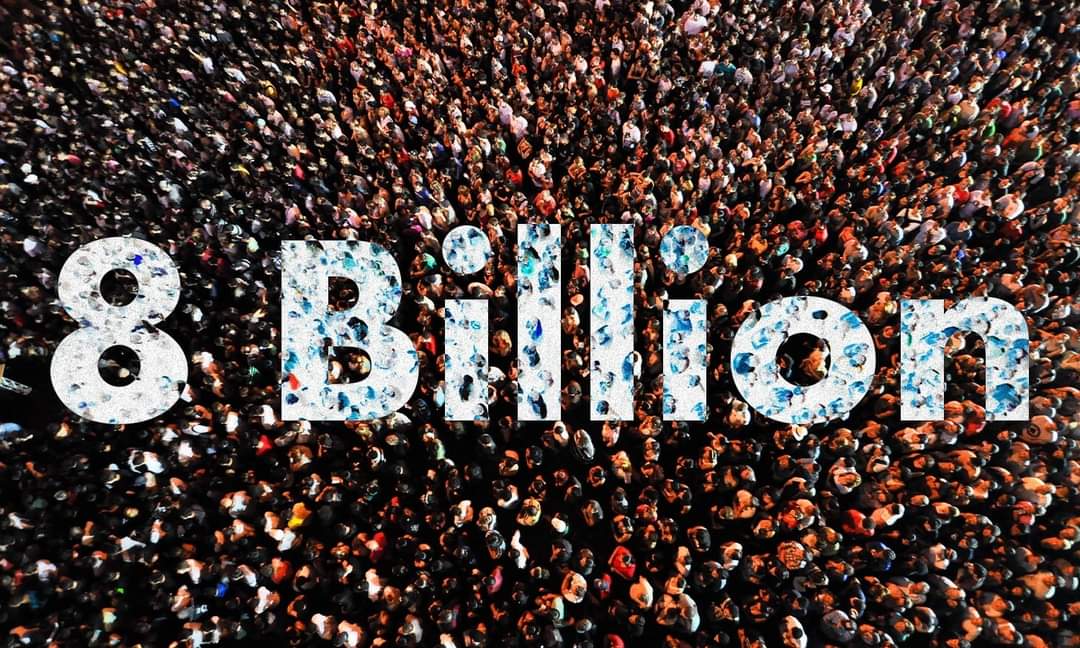 Read More: Paris Peace Forum Addresses Climate Change, AI Regulation, and Global Cooperation
Fertility rates, representing the average number of births per woman of childbearing age, are a crucial factor in population dynamics. Globally, fertility rates are on the decline, falling below replacement levels in many regions. The minimum number of births required to maintain a neutral world population is 2.1, according to demographers.
Approximately three-quarters of the global population reside in countries with fertility rates around or below this level.  In focusing on the African continent, a noteworthy aspect emerges. While many countries worldwide are experiencing declining fertility rates, African nations such as Ethiopia and Nigeria maintain higher-than-average rates.
Despite the global trend, these countries contribute significantly to the world's population growth, representing almost one-quarter of the global population. Only about 4% of the world's population resides in countries with fertility rates above 5, and all are in Africa. This unique demographic landscape sets Africa apart in the global fertility dynamics.
Looking ahead, the U.S. Census Bureau projects a continued decline in global fertility rates until at least 2060. No country is expected to have a fertility rate higher than 4 by that time, indicating a sustained trend toward lower birth rates worldwide.
Read More: London Tube Map Gets a Dash of African Flavor – Rebecca Enonchong
As the global population surpasses 8 billion, the complex interplay of factors influencing population growth continues to shape the world's demographic landscape, with Africa standing out as a focal point in this evolving narrative.
Thank you all for your continuous support in keeping this project *alive, free and independent.* For your dreams matter, your stories matter! pic.twitter.com/BdDt25bFkb

— Africanian News (@africaniannews) October 5, 2023