African sports stars have been making remarkable contributions to philanthropy, utilizing technology as a powerful tool to drive positive change. Through their foundations and initiatives, these influential athletes are harnessing the potential of technology to address critical social issues and uplift communities across the continent.
Read More: H.E Gabriel Mbaga Obiang Lima Visits Dreams Hub; Commends Work Being Done
Didier Drogba Foundation
Didier Drogba the iconic Ivorian footballer, has made significant strides in healthcare accessibility through his foundation. Leveraging technology, the Didier Drogba Foundation has developed mobile clinics equipped with telemedicine capabilities. Through teleconferencing and digital medical records, remote and underserved communities now have access to quality healthcare services, bridging the gap and improving healthcare outcomes.
Yaya Touré Foundation 
Yaya Touré, another esteemed Ivorian footballer, focuses on education and youth development through his foundation. By embracing technology, the Yaya Touré Foundation has implemented e-learning platforms and digital resources to provide educational opportunities to disadvantaged communities. This approach is empowering African youth with valuable knowledge and skills, enabling them to overcome educational barriers and pursue brighter futures.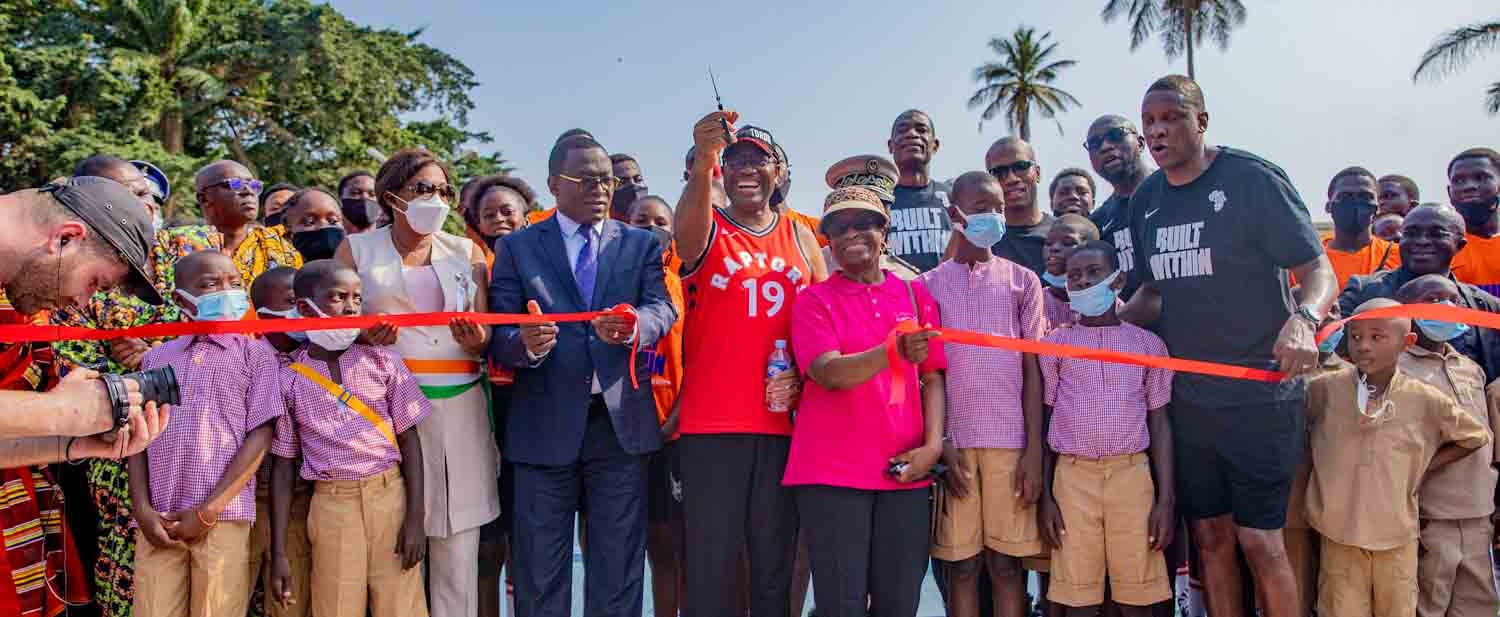 Victor Wanyama Foundation
Victor Wanyama, the Kenyan professional footballer, has demonstrated a commitment to empowering underprivileged communities. The Victor Wanyama Foundation employs technology to promote education and personal development. Initiatives such as computer labs, coding workshops, and digital literacy programs equip young Kenyans with essential technological skills, bridging the digital divide and fostering opportunities for future success.
Read More: Serving as a Catalysts to Increase Tech Entrepreneurial Success –Steve Tchoumba
The Blessing Okagbare Foundation
The Blessing Okagbare Foundation Blessing Okagbare, a Nigerian track and field athlete, has leveraged technology to empower aspiring athletes and promote sports development. The Blessing Okagbare Foundation has introduced mobile apps and online platforms that offer coaching resources, training programs, and talent identification tools. Through these initiatives, Okagbare is nurturing the next generation of African sports stars, breaking barriers, and encouraging athletic excellence.
The Wayde Dreamer Foundation
Wayde van Niekerk, the South African sprinter, has made notable contributions to philanthropy through the Wayde Dreamer Foundation. By integrating technology, the foundation provides educational scholarships, mentorship programs, and online tutoring resources to underprivileged communities. This approach helps empower young South Africans, enabling them to realize their dreams and pursue educational opportunities.
Read More: FIFA World Cup 26™ Official Brand Unveiled in a Diversity Driven Celebration
African sports stars are making a significant impact on philanthropy by leveraging technology as a catalyst for positive change. Through their foundations and initiatives, they are utilizing digital platforms, mobile clinics, e-learning programs, and sports-related applications to uplift communities and address critical social issues. These influential athletes are not only leaving their mark on the sporting world but also creating lasting legacies of social impact and empowerment across the African continent. Their endeavors serve as inspiration for others, highlighting the transformative power of technology-driven philanthropy.