The 'Land of a Thousand Hills' is extending its visibility to a new European football league after England, where it is a sponsor of London club Arsenal, and France, where it is a partner of Paris Saint-Germain.
As part of this partnership, the "Visit Rwanda" logo will appear on the illuminated panels around the pitch at the Allianz Arena (75,000 seats), according to a press release from the Rwanda Development Board (RDB), the government body responsible for promoting the country.
Read More: Tebogo Becomes First African to Win Silver at W'Athletics Championship
The amount of the partnership is "contractually confidential", RDB manager Clare Akamanzi told AFP.
"We are delighted to be partnering with FC Bayern to support the development of football for boys and girls in Rwanda. We are looking forward to creating the FC Bayern Academy where their expert coaches will be able to share their knowledge of the game with local coaches and players," said Rwanda's Minister of Sport, Aurore Mimosa Munyangaju, in the statement.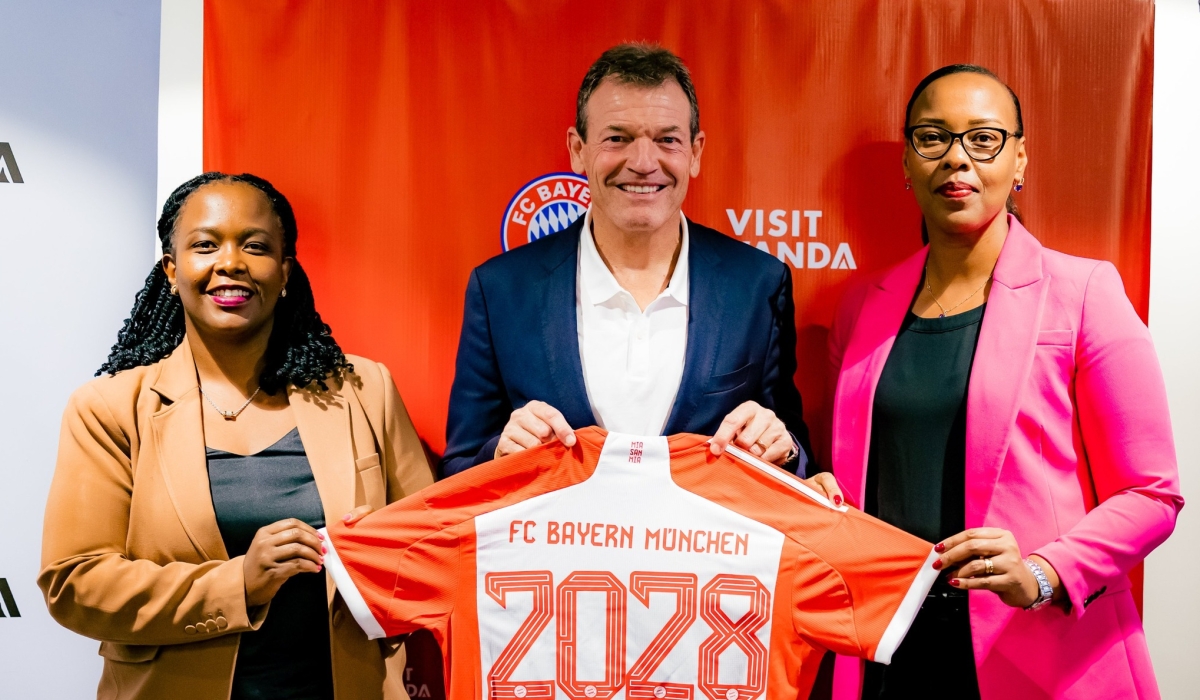 For the past five years, the Rwandan government has been investing heavily in the sporting sphere, with the aim of attracting tourists and investors and raising the international profile of the country, whose history is marked by the 1994 genocide.
It signed a partnership with Arsenal in 2018, then with PSG the following year. It has also embarked on organising international sporting events, such as the World Road Cycling Championships in 2025, and in March hosted the 73rd Congress of the International Football Federation (Fifa).
Read More: El Bakkali Wins New W'Championship Title in the Steeplechase
Partnerships with Arsenal and PSG have generated more than $160 million (€148 million) and attracted a million visitors, generating an additional $445 million (€412 million), according to Clare Akamanzi in March.