There is a digital component in almost every facet of human activity, be it for work or personal consumption. We see digital innovation around us every day when we call an uber or when we book a travel stay using Airbnb. Organizations can risk becoming irrelevant if they don't digitally innovate or adapt to evolving consumer and business habits. 
In an age when building enterprise web and mobile applications no longer requires months or years of writing lengthy complex codes, it's a simple case of disrupt or be disrupted. Innovations usually always break the status quo, looking to sometimes unconventional means towards achieving goals either in the physical or digital space. 
As africa's technological enterprises continue to flourish, it still requires futher sustainance to keep its pulse beating –in that regard change makers are needed to provide unconventional solutions towards community problems, creating healthy competition within the ecosytem and providing opportunities.
For this edition of Dreams Talks, we spoke with the C.E.O. of the Society for Incubation of Gabon (SING) Gabon, Mr. Yannick EBIBIE; one of such changemakers intent on discovering the continents hidden "Unicorns"  as well as providing solutions in Gabon and ultimately, Africa. 
Read More: The Importance And Efficacy Of Emotional Intelligence — Mensah Houinsou
Dreams Talks:  How does SING Gabon contribute to the "competitiveness" of African Companies, and is this an intra african competition or the competition of African countries on the global stage? 
Yannick Ebibie: SING as an innovation services company has contributed to the competitiveness of African organizations by providing new business models and providing state of the art technologies for companies. We are looking on how to optimize their internal processes, how to make them capture the most value in the value chains of the market, where they are operating.
When we're working with companies or working with public administrations, we always how to make sure that the end user is getting the most value from the services or the product. This is to create competition and to provide the most viable product for the front end user. And when we're talking about competitiveness, we're looking at how we can actually integrate African economies into the global economy. 
We think that the digitisation of economies is a real chance for the continent because we allow our youth, especially our women, to be more involved in global transactions that's happening right now. 
Dreams Talks: Growing Central Africa's Digital Economy with SING

Q: Importance of digital transformation. Link to the
Complete interview https://t.co/luImg9Si3i#DreamsTalks #DigitalEconomy #Afrotech @SINGSAGabon

#digitaltransformation pic.twitter.com/tiwLfQZkXu

— Africanian News (@africaniannews) March 4, 2023
Dreams Talks: Why is digital innovation important to the African Economy ?
Yannick Ebibie: Digital innovation is important for the African economy because these actually help to resolve some of the most important issues that the continent is facing right now. Talking about transportation, talking about health issues, talking about climate change. We're talking about issues such as economic development. We're thinking that today the continent can leapfrog into a situation where there's more possibility of shared prosperity among the population. And so that's why we think that digital innovation is important. 
Dreams Talks: As the C.E.O. of SING Gabon, what are your objectives for the hub ?
Yannick Ebibie: To create 2 to 3 national champions in the sector of the digital economy by 2034, as what we call digital champions, is to make sure that we can actually help a Start-Up to grow to the continental stage, providing services to several countries on the continent. With the state of the art technology, we have the best people working for them, and we will be hoping also that in the next 5 to 10 years, the whole Central Africa region will be a center for excellence in terms of digital transformation of markets and of the digital economy. So that's what we have to do for the next years. 
Read More: Elevating the Sudanese Ecosystem with Savannah
Dreams Talks: What are the challenges that affect innovation hubs as well as the tech space in Africa and how is SING Gabon adapting or solving these problems? 
Yannick Ebibie: Some of the challenges that we are facing in our region and I think are the same for many of us in Africa, is the economic model of making sure that we can provide the support that we need to give to startups, especially for youth and women with an autonomous and sustainable business model. And what we did is that we are actually considering incubations in next year's program as a line of services, but which is not sufficient for us to actually have all the resources that we need to support the youth and the women. 
So we develop all this line of services. In our case, we develop a line of services, management consulting services offering for companies, and then we also develop a digital factory providing software development services to the private sector. All the resources that we're able to get from all of those through software revenues, we direct them directly in either to find the next unicorn and in Gabon and in the Central Africa region.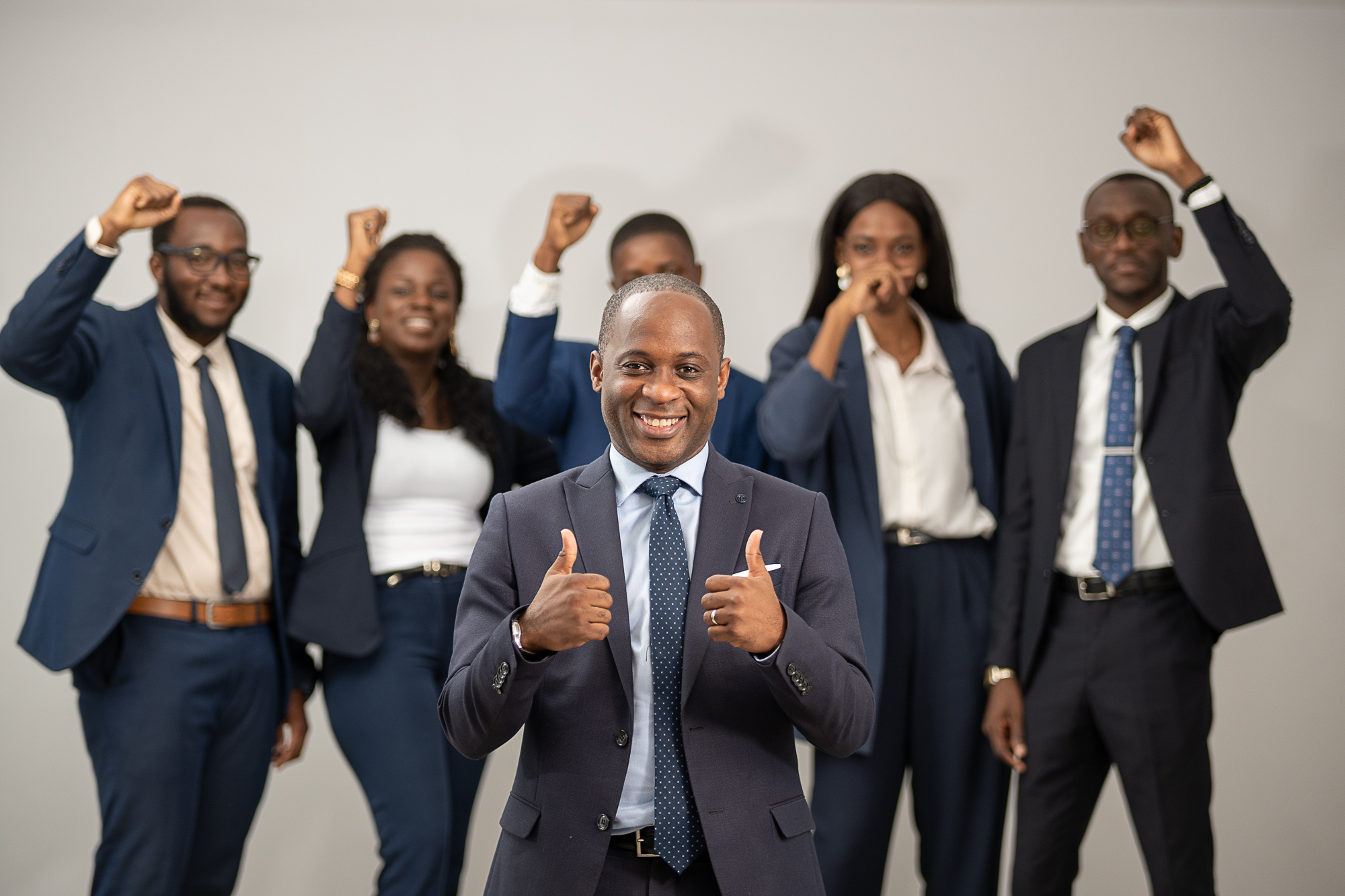 Dreams Talks: What criteria must a Start-up have for SING Gabon to accept collaborations, to in turn incubate this for it to grow ?  
Yannick Ebibie: Our Criteria is pretty simple. You have to have one of the founders living in Gabon. Someone who has enough knowledge of the sector and enough network into the sector. And you need to try to solve business or social issues that are relevant to more than one market. And also you need to make sure that the way you want to solve this problem is really innovative. 
We're making sure that you can solve this project more specifically or more creatively than any of the start-ups and using the resources as best as possible. 
We want to make sure that we are able to provide the best innovation at the lowest cost possible. So when you are meeting all these criteria through differences of additions, review of your candidacy, you can actually enter a decision program for 3 to 4 months. If you sign a micro major contract or if you're reaching to see the KPI, then we actually extend those services for you for two years so you can be into our facilities and take advantage of all our resources. 
Dreams Talks: What digital innovation is SING Gabon proud of founding in the African market (digital space) ?  
Yannick Ebibie: Right now, there are three innovations that we're really proud of. The first one is a Start-Up called "OREMA TECHNOLOGY" which is working on a smart electricity meter made in Gabon. The difference between smart electricity meters and the ones that you find in the market in Europe is that ours actually gives a second life to the oldest electricity meters. Right.
In Gabon we use the prepaid electricity meter and we actually develop these old meters, refurbishing them, and transforming them into smart meters. This in turn extends their use to an additional 5 to 10 years. This innovation will also help to solve the waste of energy that we are encountering right now in Gabon, also optimizing how these energy can be used for the most vulnerable population. 
Another innovation that we are also proud of is "E-pharma" using technology to help to digitalise drugstores and pharmacies in rural areas, where we have low connectivity. We realize this innovation is important because it's making rural hospitals and rural pharmacies to be more autonomous and to be managed more efficiently. 
Another innovation we are proud to fund, is called "WAGUI", which is an agritech platform that helps farmers to optimize their culture and also to help them commercialize their product more efficiently throughout the country. Those three innovations, we believe, have a huge social impact and can help to sell similar issues in several countries in the Central Africa region. 
Dreams Talks: 20 years from now what will SING Gabon mean to the next generation ?
Yannick Ebibie: So for the next 10 to 20 years, our vision is to make sure that Central Africa is a competitive region in terms of the global economy. Think of things like digital innovation. So what we want to see is a country that is attracting the best talent, which is attracting the best companies, and 20 years from now be hoping that we still have the best digital infrastructure in the region and maybe one of the top three in the continent. And then we really look for the country to also be like a center of excellence in technology, such as artificial intelligence, blockchains connected science, as well as space technologies and projects of that nature. 
Read More: Business Angel H. Tomi Davies (TD) Gives Birth to New Book
Dreams Talks: How can African governments boost the growth of the tech space on the continent?
Yannick Ebibie: Government can boost the technology in the continent through education. We hope that most governments will understand the strategic issues of technology by making sure that we provide the right training to the young world population. So education's going to be key.
The second part is going to be infrastructure that we still are building digital infrastructure in the continent, making sure that we are getting more sovereignty in building, maintaining those infrastructure, and that Africa gets more space into the Internet. And the parts that the continent can do is to improve the financial system, because right now I believe that often the traditional phone system is a bit of an obstacle to the development of the digital economy into the continent. And so I hope that those initiatives are going to be made easier and technology is going to make them easier. So I believe with the regulation to run infrastructure and the right financial scheme, the continent can have a really, really dynamic digital economy.