With its laidback, peaceful way of life and welcoming people, Tanzania is a magnificent country to visit, with a host of incredible things for visitors to see and do.
Home to the towering Mount Kilimanjaro, the majestic wildlife of the Serengeti, and, of course, Zanzibar's beautiful beaches, traveling around Tanzania is a delight; there is a remarkable array of different landscapes packed into just one country.
Many visitors to Tanzania opt to take a safari or go on a trek before heading to its enticing coastline, which is home to idyllic islands and fabulous beaches.
Not to be missed, Tanzania's beaches are picture-perfect, and you'll often have them entirely to yourself to enjoy.
Vote for your favorite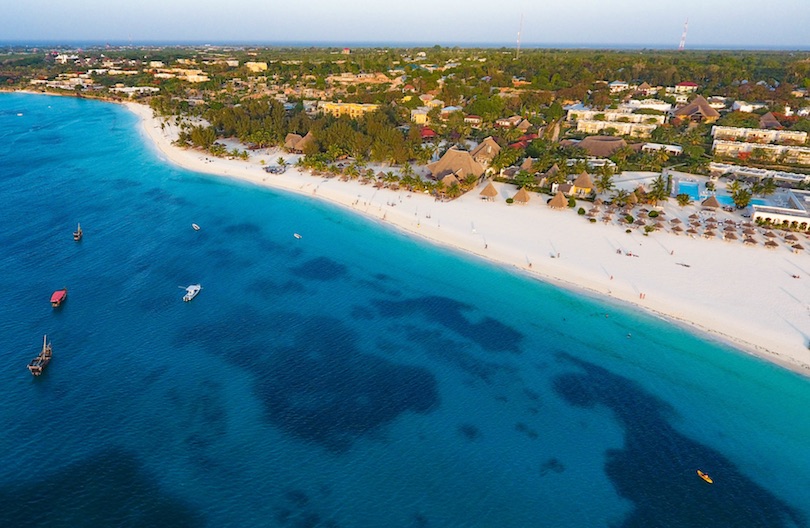 Located on the northwestern coastline of Unguja, Kendwa Beach is one of the liveliest and most touristic parts of Zanzibar and is the place to head if you want some quality nightlife. For instance, Kendwa Rocks organizes monthly Full Moon Parties; these are loads of fun as you party on the beach until the early hours of the morning.
In addition to the gorgeous sun-kissed beach, Kendwa has loads of bars, restaurants, and hotels catering to all budgets. Eating dinner while watching the sunset over the ocean is unforgettable.
There are plenty of activities and day trips for visitors to choose from (nothing on the island is more than an hour or two drive away), with the snorkeling and scuba diving being particularly fantastic. The local waters teem with marine life and are home to some beautiful coral reefs.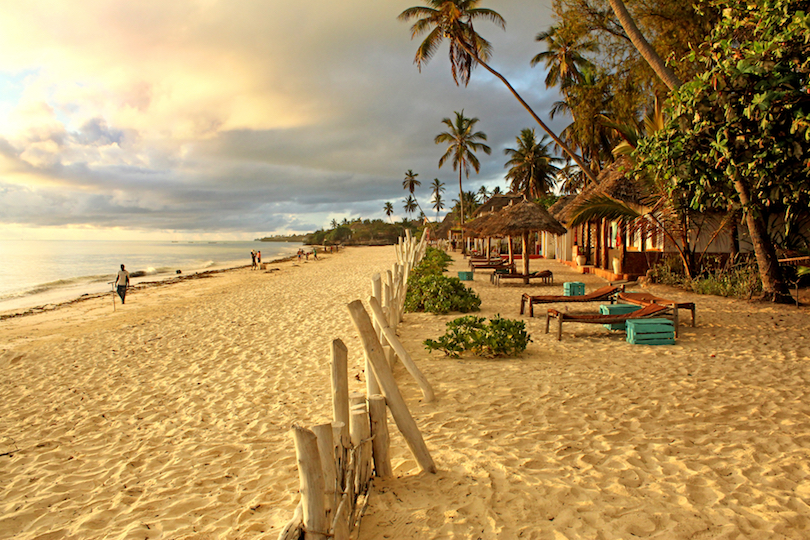 Lying just along the coast from Paje Beach, Jambiani Beach is a chilled out spot to head to, and perfect if you want to sit back, relax and enjoy the beautiful scenery. The village itself is small, so there are only a few hotels, lodges and restaurants to be found around town – although they do offer some delicious seafood dishes.
While most people heading to Jambiani Beach simply want to bask in the glorious scenery, it is worth going for a boat trip on one of the dhows. The nearby Stingray City is one of the most impressive dive sites around; you'll find hundreds of stingrays gracefully gliding around.
In addition to this, guests can opt to take a local cooking class, go for a cultural tour to learn more about traditional life in the village, or head to Jozani Forest, where they can catch a glimpse of monkeys playing amidst the trees.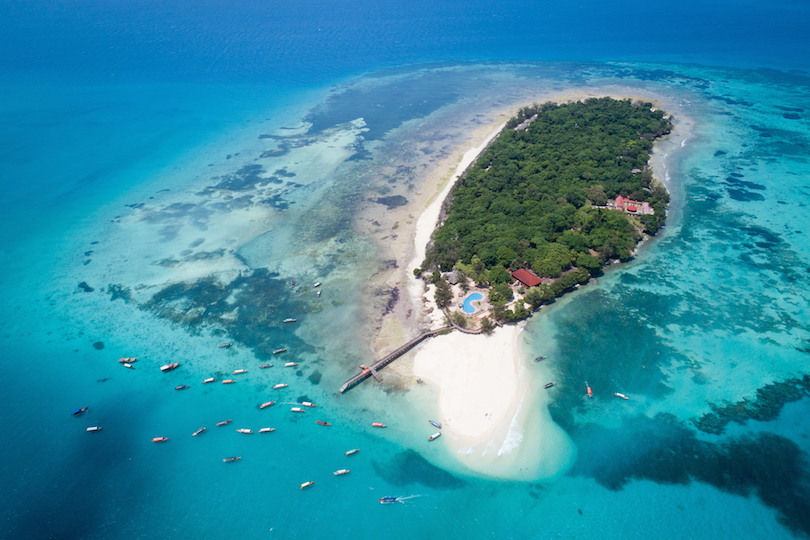 Surrounded by perfect blue waters, tiny Prison Island is very scenic. Its proximity to Stone Town on Unguja makes it a popular day trip option. 'Changuu' – as it is sometimes called – has had numerous uses throughout history, with the island once used as a slave port and quarantine station, amongst other things.
Nowadays, the island is coated in trees, and a giant tortoise sanctuary can be found at one end. The remains of the prison, which never actually hosted any prisoners, can be found scattered about here and there.
With a stunning beach on offer, fantastic snorkeling just offshore, and marvelous views to boot, Prison Island is well worth visiting when in Stone Town. The boat trip there and back is equally entertaining as you skim across the waves to the secluded island.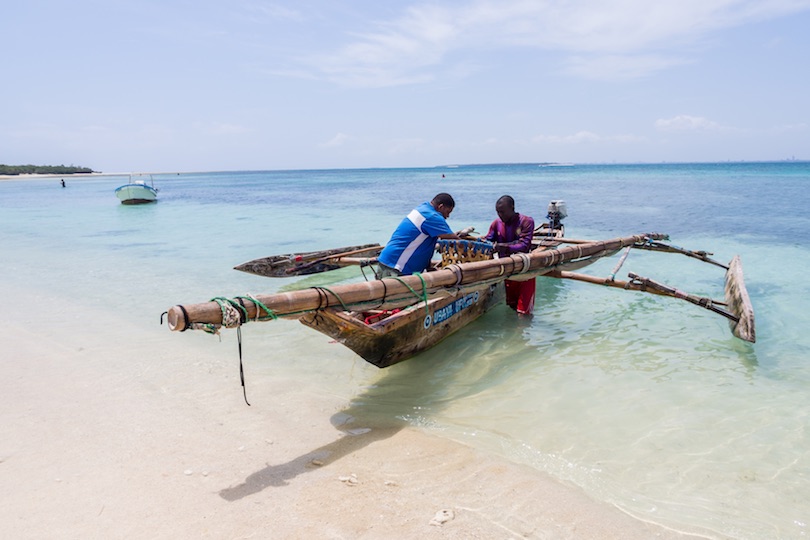 Lying just off the coast of mainland Tanzania, Mbudya Island makes for a fantastic day trip from Dar Es Salaam and is only a 20-minute boat ride away. For people looking to escape the city's busy streets, Mbudya Island offers a welcoming reprieve; its beach is as beautiful as they come, with the pearly white sands contrasting delightfully with the vivid turquoise of the water.
The surrounding waters are home to some wonderful coral reefs, and snorkeling above the colorful fish that flit back and forth is the perfect way to work up an appetite. Luckily, there is a little beach shack serving up local delicacies for you to enjoy.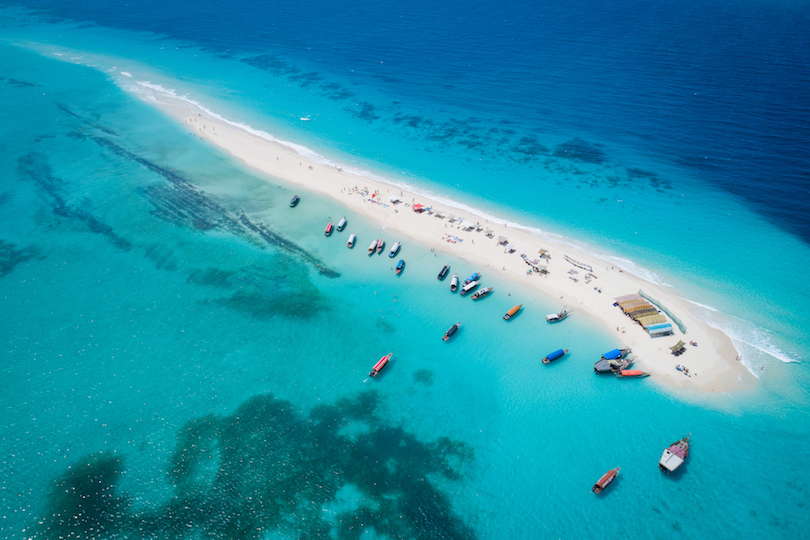 The most spectacular of Stone Town's beaches, Nakupenda Beach (which means 'I love you' in Swahili) is actually a sandbank that lies a short boat trip away from Zanzibar's capital. Relaxing on the white sands gazing upon the Indian Ocean is a fantastic experience.
This is a lovely spot to go swimming or snorkeling; the turquoise waters are so inviting, and it really does feel as if you're on a paradise island. When heading to Nakupenda Beach, be sure to bring a parasol with you, as there is no shade to be found on the sandbank.
Relaxing in one of the beach bars watching the sun go down is a perfect way to end the day. After lounging on the beach all day, the boat trip back to Stone Town is equally special.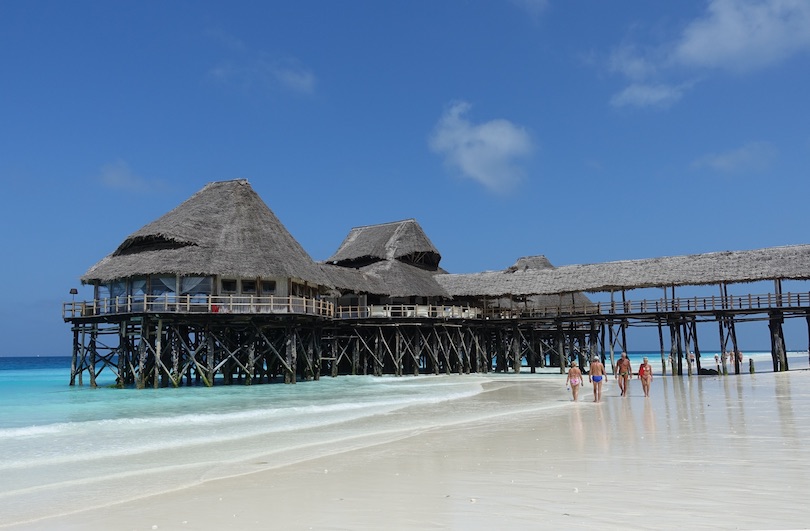 With its stunning setting on the northern tip of the island, Nungwi Beach is marvelous to lounge upon and has a more relaxed and down to earth vibe than neighboring Kendwa Beach. The bright white sands border the sparkling Indian Ocean, and the warm waters are great for swimming.
Sunsets are particularly impressive here, as the waters are painted in a whole range of dazzling oranges, yellows, and reds. What's more, a fleet of dhows – local fishing boats – take to the waters around this time for night fishing; their sails stand out delightfully against the sunset and make for some fabulous photos.
There are lots of restaurant and accommodation options available, with a few chilled out bars to boot. Visitors can opt to take a scuba diving trip; Mnemba Atoll and the Haunted Wall are just two of the nearby underwater highlights.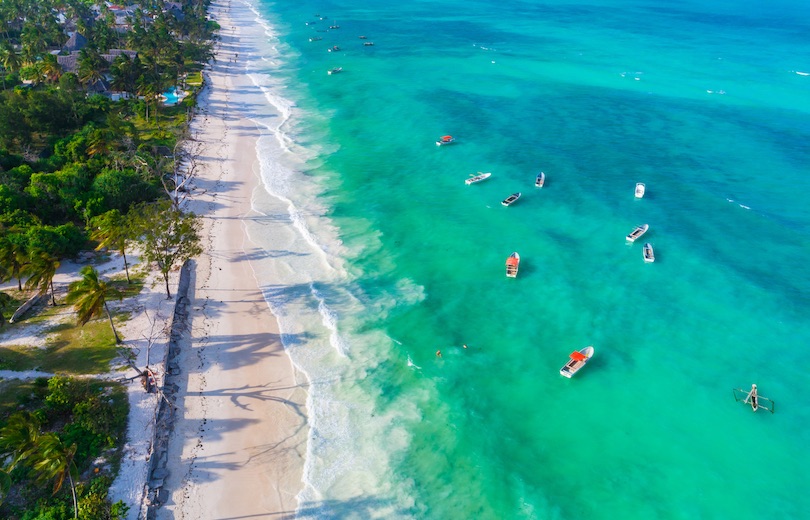 If you're looking for a peaceful getaway, the sleepy village at Paje Beach on the east coast of Unguja is the place for you. Located around an hour away from Stone Town, the beach is idyllic; its dazzling white sands are bordered by perfect turquoise waters, and palm trees provide shade from the blistering sun.
Nestled away along the coast, you'll find some great restaurants and hotels. Paje Beach is a favorite spot among kitesurfers, who can be seen speeding across the warm waters when the right winds hit.
One of the most remarkable things about Paje is that the tide retreats right until the horizon, so at low tide, you can walk for kilometers out into the Indian Ocean with the water reaching just up to your ankles. An amazing experience, it is particularly worthwhile doing at night; you can feel the moon's pull on the water as it shimmers in the moonlight.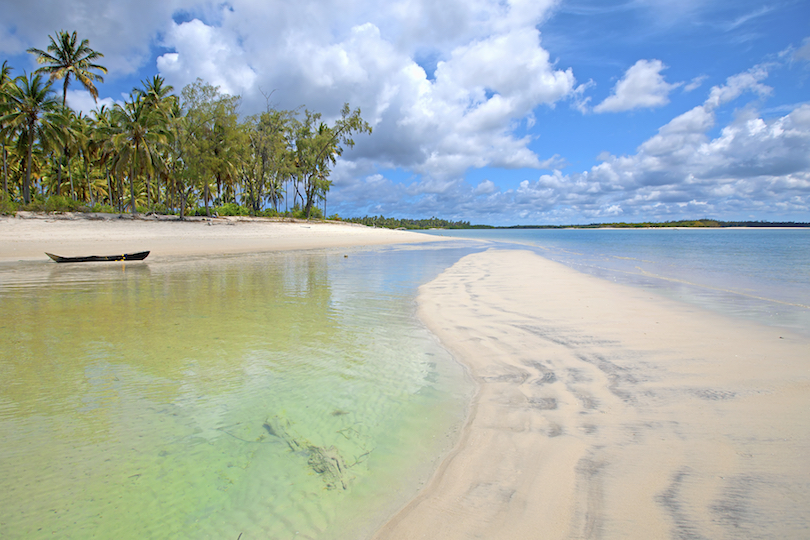 Part of a gorgeous archipelago that lies just off the mainland of Tanzania to the south of Dar Es Salaam, Mafia Island is a gem of a place to visit, thanks to its beautiful scenery and relaxed pace of life.
As it is mostly overlooked by tourists who favor Zanzibar, the island has managed to fly under the radar. It is delightfully undeveloped in comparison with its more illustrious neighbor, although there are still a number of resorts and hotels here and there.
Mafia Island is a charming place to holiday and is an increasingly popular spot amongst scuba divers and snorkelers. Its amazing marine reserve is teeming with underwater life, while its stunning beaches look as if they've been taken straight out of a travel catalog.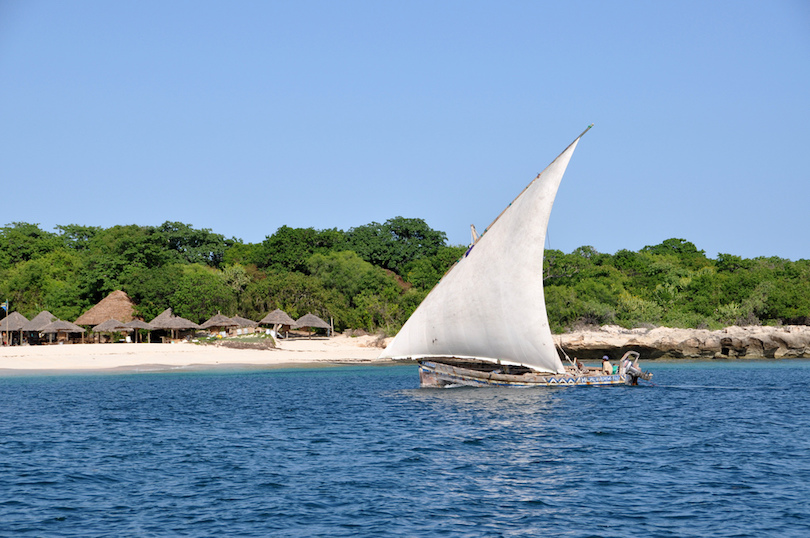 Boasting fantastic snorkeling and sunbathing, it is no surprise that Bongoyo Island is such a popular day trip destination amongst both locals and foreigners. Located just a short boat trip away from Dar Es Salaam, this scenic island is part of the Dar Es Salaam Marine Reserve; as such, everything looks untouched and unspoiled.
Because it is uninhabited, it is impossible to stay overnight on the island. Some guests bring their own food and drinks, as there are only a couple of small beach bars which offer refreshments.
Covered in trees, the island is quite rocky in some places, but there is nothing to complain about when it comes to its two beaches – both of them look incredible.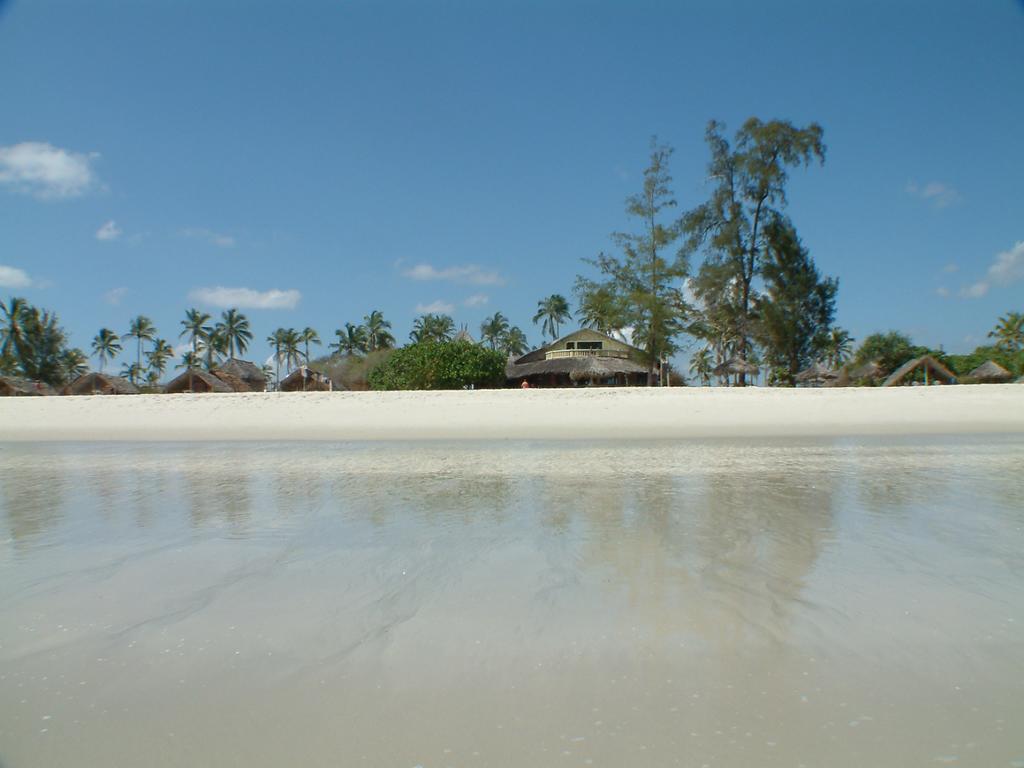 The delightfully named Kipepeo Beach – Kipepeo meaning 'butterfly' in Swahili – is a wonderful place to visit. Its location on the outskirts of Dar Es Salaam makes it a popular getaway with people looking to escape the city for the weekend.
Here you can find traditional vibanda buildings; the thatched rooves look amazing interspersed amidst the palm trees bordering the white sands of the beach.
With its laidback and peaceful atmosphere, Kipepeo Beach is perfect for chilling out at. As evening draws in, guests migrate from the pristine sands to the beachside bar, to enjoy refreshing cocktails while watching the sun go down.