By Metohuey Adoglo 
Amidst Africa's beating heart, a potent force thrives – the unity of its soulful community. As the globe embraces the digital dawn, Africa stands on the cusp of an unparalleled chance to unfurl the boundless wings of its digital dreams.
Yet, amid the promise of growth, challenges and opportunities dance in cosmic embrace, beckoning collective action and innovation to paint the tapestry of a prosperous tomorrow.
Read More: AfriLabs Annual Gathering 2023: Accelerating Africa's Digital Economy
Challenges Ahead
Africa's digital revolution encounters hurdles that require thoughtful solutions. The digital divide persists, with uneven access to technology and the internet across the continent. Limited infrastructure and connectivity hinder the seamless flow of information and e-commerce, leaving many communities disconnected from the digital age. Additionally, cybersecurity threats loom large, jeopardizing the integrity of online transactions and personal data.
Solutions through Unity
Africa's strength lies in its unity, and collaborative efforts can drive sustainable solutions. Governments, private sectors, and civil society must join forces to bridge the digital gap. Investments in infrastructure and broadband networks will pave the way for increased access to technology and education. By fostering digital skills through training programs, the continent can empower its youth and workforce to actively participate in the digital economy.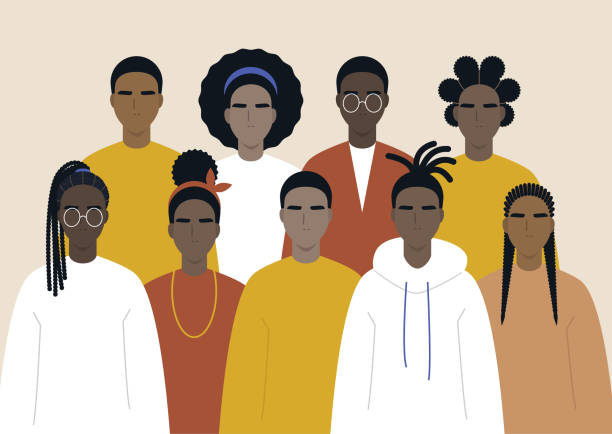 Read More: Unlocking Africa's Human Capital Potential – A Path to Prosperity
To ensure data security, robust regulatory frameworks must be established, fostering trust among users and businesses. Leveraging the potential of mobile technology can extend digital services to remote areas and underserved populations. Partnerships with tech giants and startups can spur innovation and drive entrepreneurship, nurturing a dynamic digital ecosystem.
Afrilabs, a Pan-African Social networking  organization, has chosen the title "Accelerating Africa's Digital Economy; by the Strength of our Community," as its theme for the 2023 Afrilabs Annual Gathering in Kigali, scheduled from October 11th to 13th in Rwanda. This annual event will bring together innovators, entrepreneurs, investors, and stakeholders from across Africa, providing a unique platform to exchange ideas and foster collaborations that will propel the continent's digital transformation.
Africa's digital revolution is a journey propelled by the strength of its people, working together to build an inclusive, connected, and thriving digital economy. As the continent accelerates towards this future, embracing collaboration and harnessing the power of its community will propel Africa into the forefront of the global digital landscape. 
Read More: The Business of AI in Africa –Unlocking Opportunities for Innovation
In Africa's heart, a force blooms strong – The unity of souls, a soulful throng.
As the globe embraces the digital dawn – Africa poised to dream, to journey on.
In digital realms, wings shall unfurl – Unparalleled chance, dreams to hurl.
Collective action, innovation's kiss – Paint the tapestry of tomorrow's bliss.
As the journey quickens, the future's near – A continent's destiny, crystal clear.
Africa's digital dreams, forevermore.
Our Story So Far. Your Dreams Matter, Your Stories Matter #DreamsTalks #AfricantechSpace pic.twitter.com/seZElwurGq

— Africanian News (@africaniannews) July 3, 2023