Can the African aviation industry soar to greater heights?
For this edition of  Dreams Talks, together we shall explore these  exciting prospects and challenges discovering how dual-location aviation training programs between Africa and Europe can empower future aviation professionals.
Meet Brienze Lawrence, CEO of Braniz and Lloyds Aviation, and unravel the vision she holds for Africa's aviation future. What sets her initiatives apart, and how do they adapt to ever-evolving industry trends? 
 Ready to take flight into a world of possibilities?
Read More: From Trash to Treasure: The Remarkable Quest to Turn Plastic into Fuel
Dreams Talks: Braniz and Lloyds Aviation has commendable strides in the aviation sector across Africa. How do you perceive the impact of such growth on the continent's aviation industry, and what opportunities do you foresee for aspiring aviators in Africa?
Brienze Lawrence:  It is refreshing to be a key player in the landmark efforts being made by different stakeholders to open up the African aviation industry. We came into the industry with the mindset to do things differently. So, it was quite easy to see where it needs more attention after conducting an assessment of the gaps in the sector. Our key focus is to address capacity gaps and we have pursued this mandate with utmost vigour, with the target of training 10,000 professionals in the aviation industry in the next 5 years. We have made quite impressive progress in pursuing this vision.
It is important to note that we have struck a landmark deal in Cross River State, where we are collaborating with the government build an aviation school and the government is sponsoring 100 trainees every year. These are the kinds of partnerships that bode well for the growth of the industry.
We are also looking at building on partnerships like this on a national level and we are in talks with several African countries to have this on a grander scale. We believe it is possible to turn the tide and make Africa the home of capacity building in the aviation industry. The certification after the training is the European Union Aviation Safety Agency (EASA) license, which provides a broad range of opportunities for our trainees.
We have entered into partnerships with two universities in Nigeria – one public university, University of Nigeria, Nsukka and a private university – Igbinedion University. All of these are geared towards addressing the capacity gap in the sector. We also have an exciting partnership with AfriLab, which ensures our presence in over 50 African countries. So, we have a wide reach. It provides aviators an opportunity to take advantage of the different entry points to access top-notch aviation training. Our training programmes are customized, nimble and flexible, making it easy for students to get the best when they choose to train with us and our partners.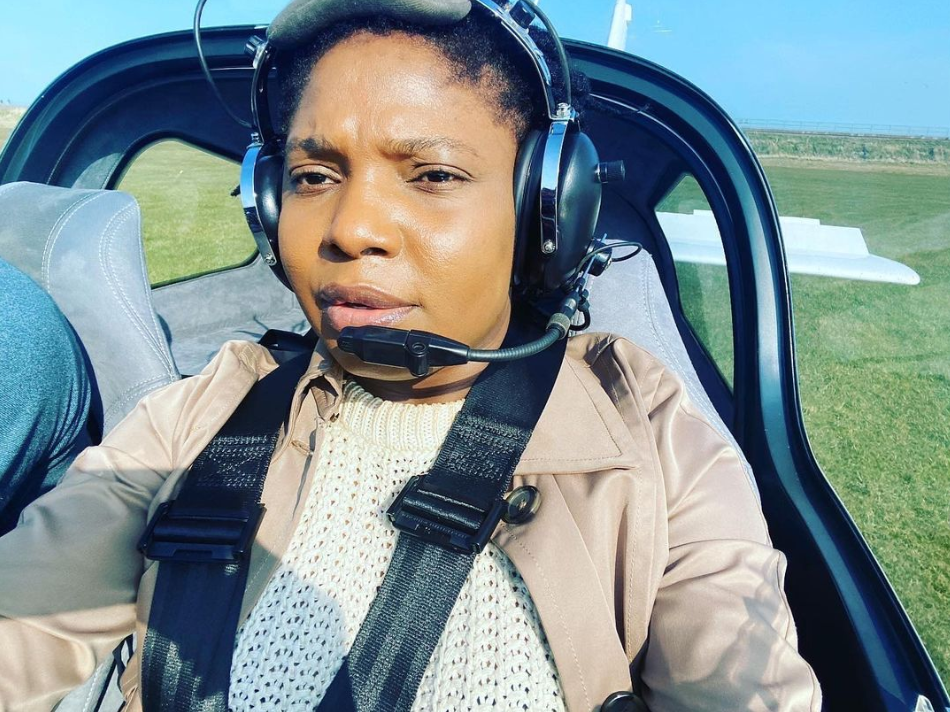 Dreams Talks: Your company offers dual-location aviation training programs between Africa and Europe, providing a unique learning experience. How does this international exposure benefit aspiring aviation professionals, and what sets your training apart from others in the industry?
Brienze Lawrence: Our programme is such that the trainee is able to acquire best-in-class training while not losing the cultural touch. We are very big on the wholesome experience of acquiring new knowledge. So, what we have done is to have two partner institutions that would run the different legs of the training, ensuring that the student gets the best of both continents. The ground school is situated in an African country, while the airfield is in Europe.
This does not only help in capacity building; it also goes a long way in fostering knowledge transfer. Our system is also powered by technology, meaning a lot of the training happens with the use of technology and a seamless coordination among our partners. What sets us apart is the attention to detail, the wholesome experience and the opportunity to get the best of both worlds.
Read More: Navigating Africa's Aviation Landscape with Green-Tech & Sustainable Solutions
Navigating Africa's Aviation Landscape with Green-Tech & Sustainable Solutions #aviation #afroaviation #Greentech #renewableenergy #climatechange pic.twitter.com/tyXwKXLKl9

— Africanian News (@africaniannews) September 5, 2023
Dreams Talks: Aviation is a dynamic field, and staying at the forefront of industry trends is crucial. How does Braniz and Lloyds Aviation adapt its training modules to ensure they remain relevant and up-to-date?
Brienze Lawrence: What we have done is to ensure that our instructors and facilitators use the most up-to-date training guides. We are also deploying very contemporary training gears. We are making orders for the latest training aircrafts for use in our training, even as we are leveraging technology in delivering training modules. So, we are well in tune with the latest happenings in the field of aviation.
We believe that we are also setting the trend because this would be one of the few times where we have such strong collaboration between African countries and European training institutions. We are ensuring that the process of acquiring skills is made seamless. We believe with more African countries coming on board in setting up training institutions, African will have developed the right infrastructure to leapfrog from a continent that needs help and aids to one that would be supplying the rest of the world with excellent human capital.
Dreams Talks: As the Africa Representative for Dublin-based Newcastle Aerodrome, could you tell us more about this partnership and how it enhances the services you provide to the African aviation community?
Brienze Lawrence: Our partnership with Newcastle Aerodrome is aimed at expanding the horizon and connecting the teeming youths in Africa with the opportunity to learn from the best hands in Europe. At Newcastle Aerodrome, our students are guaranteed to get EASA certification, which affords them the opportunity to fly anywhere in Europe. Also, they are guaranteed the most dedicated instructors and an opportunity to work with some of the most prolific instructors in Europe. Once students are admitted, they are taken through the rigours as they would if they were to fly anywhere in the world. Already, we have signed a Memorandum of Understanding between Newcastle Aerodrome and two universities in Nigeria so that students admitted at these schools for flight training would continue their training at the aerodrome. It is indeed a win-win situation for all involved.
Dreams Talks: With the global push toward sustainable practices, how does Braniz and Lloyds Aviation prioritize eco-friendly and renewable energy solutions within the aviation sector? What role do you see renewable energy playing in the future of aviation in Africa?
Brienze Lawrence: With airplanes running on fossil fuels, it is only normal that these concerns would persist. However, we are advocating for cleaner fuels and some of the new training aircrafts we are considering are those that will help reduce carbon footprints. So, these are all in the cards. We believe that it is pertinent to make these calls. However, it must be noted that there is not as much air traffic in Africa as we have in more advanced parts of the world. So, it would be fair to say that going forward, as we continue to expand the aviation industry on the continent, it is best to think of more cleaner sources of energy for aircrafts.
Read More: The African Renaissance –A Stage for Creativity and Technology
Dreams Conclusion 
As our conversation with Brienze Lawrence, CEO of Braniz and Lloyds Aviation, comes to an end, it's clear that Africa's aviation industry is on the brink of a transformative journey. With commendable strides already made and a vision for capacity building, innovative training programs, and sustainable practices, the continent's aviation future looks promising.
In the dynamic field of aviation, adapting to trends and embracing technology is key, ensuring that aspiring aviators receive the best training possible. Partnerships with institutions in Europe, such as Newcastle Aerodrome, promise international exposure and high-quality education.
But perhaps the most exciting prospect is the aviation industry's commitment to a greener, more sustainable future. As the world shifts towards eco-friendly practices, African aviation is poised to play a vital role in the global effort.
So, as we look to the skies, we can't help but wonder: Is Africa the next frontier in aviation? Only time will tell, but the journey has surely taken flight.
Thank you all for your continuous support in keeping this project *alive, free and independent.* For your dreams matter, your stories matter! pic.twitter.com/BdDt25bFkb

— Africanian News (@africaniannews) October 5, 2023