Kigali, Rwanda – In a groundbreaking development in the pursuit of advancing education and literacy in Africa and Latin America, Bisila Bokoko, the visionary founder of the Bisila Bokoko African Literacy Project (BBALP), recently inked a historic Memorandum of Understanding (MOU) with Oscar Nchaso, the trailblazing founder of Dreams Hub.
Read more: Dreams Talks: Inspiring Change Through Dreams & Heritage – Bisila Bokoko
This partnership marks a significant milestone as Bokoko assumes the role of the godmother for Dreams Hub's transformative "Crystal Eggs" leadership project. The signing ceremony took place last month in Kigali, Rwanda, coinciding with the annual AfriLabs meeting, where both luminaries were in attendance.
BBALP, under the leadership of Bisila Bokoko, has emerged as a beacon of hope for the promotion of education and literacy across Africa. The organization's steadfast commitment to enhancing literacy and education in marginalized communities is making a lasting impact on the continent. Headquartered in New York, BBALP has branches in Ghana, France, and Spain, working towards its mission of fostering literacy among Africans by establishing modern, sustainable, and well-equipped libraries, with the goal of bringing the gift of ideas and education to Africa.
Read More: Dreams Talks: Empowering Progress with Aquila Ledbetter's Afrisource Initiative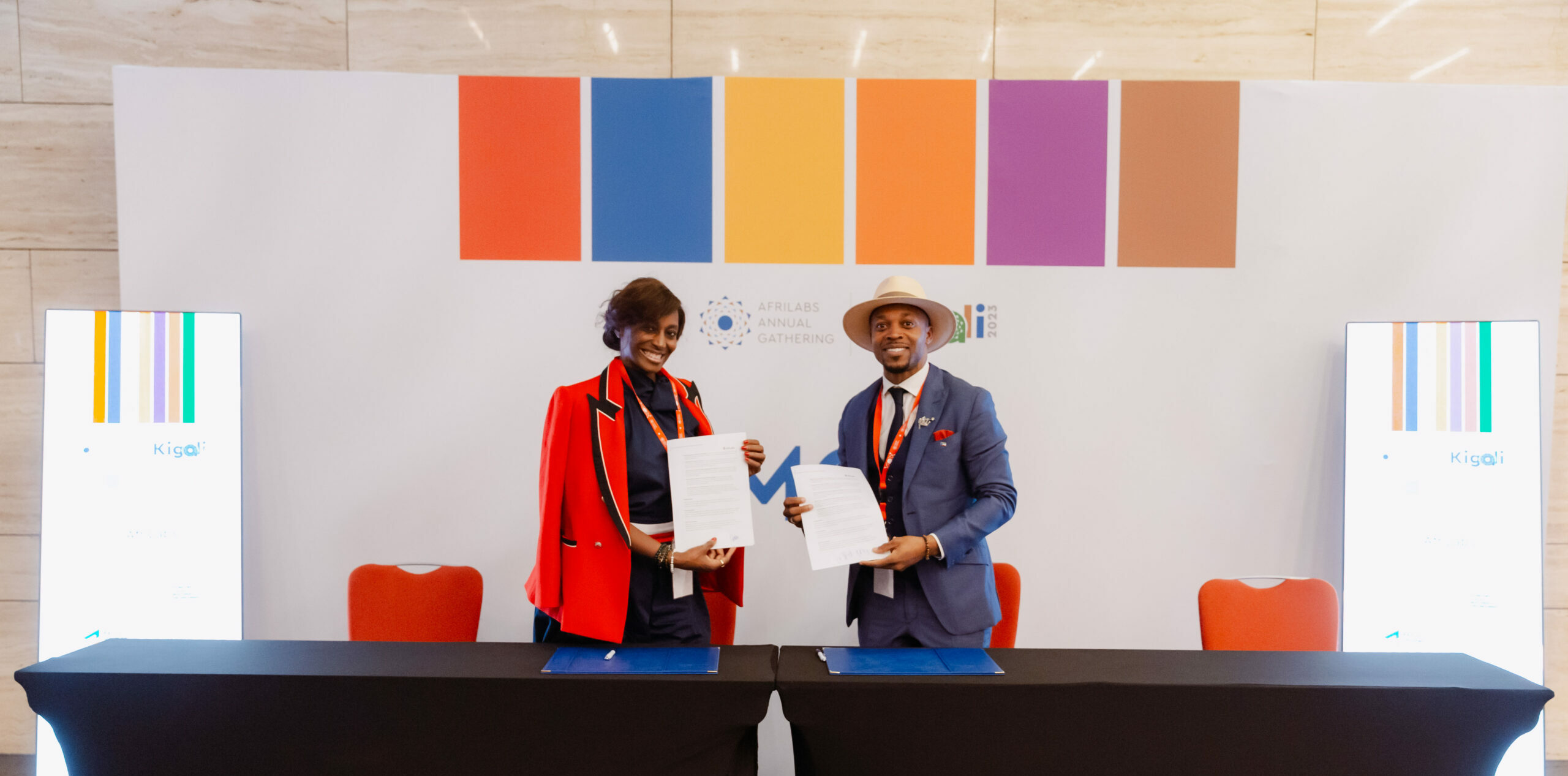 The "Crystal Eggs" project is a leadership initiative primarily targeting girls and boys from economically disadvantaged families. Symbolizing fragility, agility, curiosity, absorption capacity, and enthusiasm for learning in a fun manner, the project aims to provide training in information technology, languages (including Chinese), and values to nurture leadership and digital literacy. Recently, Dreams Hub launched #ChessYourDreams, a unique chess and product design program designed to stimulate the entrepreneurial minds of the Crystal Eggs participants.
Read More: Dreams Talks: Youth Business Cameroon – Fueling Cameroon's Entrepreneurial Future
Oscar Nchaso, the visionary founder of Dreams Hub and a member of AfriLabs, expressed gratitude for the partnership with BBALP and the support of Bisila Bokoko. "We are confident that if we give them our best today, they will give their best tomorrow," explained Oscar. "The collaboration with BBALP and Bisila's support gives us an exceptional opportunity to expand our reach and make a difference in the lives of more young people who need access to education and technology." Both Bokoko and Nchaso, who are also esteemed book authors, have agreed to organize a charity event with the proceeds from book sales dedicated to supporting their cause.
Bisila Bokoko conveyed her enthusiasm for the partnership, stating, "I am delighted to join forces with Dreams Hub and their 'Crystal Eggs' project. Education is the key that unlocks a world of opportunity, and I am committed to making a real difference in the lives of young people, giving them the tools and knowledge they need for a brighter future."
Read More: Dreams Talks: Fostering African Innovation Hive12 & Ichraf Jarray's Vision
This momentous collaboration underscores the shared commitment of BBALP and Dreams Hub in their mission to empower underserved communities and elevate education as a cornerstone for a better future. The joint efforts between BBALP and Dreams Hub promise to bring hope and opportunity to girls and boys across Africa and Latin America, lighting the way to a brighter and more promising future.