In a World of Dreams and Boundless Aspirations, we introduce you to the extraordinary Bisila Bokoko. Born in Spain to African parents, she's a true cultural alchemist, bridging continents with her incredible journey. In this edition of "Dreams Talks," prepare to be captivated by her story—a story that transcends borders, embraces diverse dreams, and empowers communities.
From her roots in Spain to her unyielding spirit in the United States, Bokoko's narrative is nothing short of inspiring. She embodies the idea that dreams, when pursued relentlessly, can shape destinies. Join us in the symphony of dreams that encircles our world, and let her melody remind you of the boundless possibilities awaiting those who dare to dream. This is a tale of cultural richness, educational empowerment, and the limitless potential that arises when dreams take flight.
Read More: Dreams Talks Explores Africa's Aviation Future with Brienze Lawrence
Dreams Talks: As a successful entrepreneur and philanthropist with African roots, how do you see the role of the African diaspora in contributing to the continent's development, and how has your background influenced your own initiatives?
Bisila Bokoko: Well, I think that we always have to give back to what is our roots. So even though I grew up in Spain and then moved to the United States, I never forgot my roots. I believe the role of the people in the diaspora is to contribute to development in cooperation with people on the continent. In my projects and entrepreneurship journey, I always try to have an African aspect to it and give back to the community. I do this through building libraries in Africa to promote literacy and creating scholarships for students. We also recently sponsored a contest for kids in Zimbabwe to expand their creativity through writing and storytelling. Small efforts can make a big difference.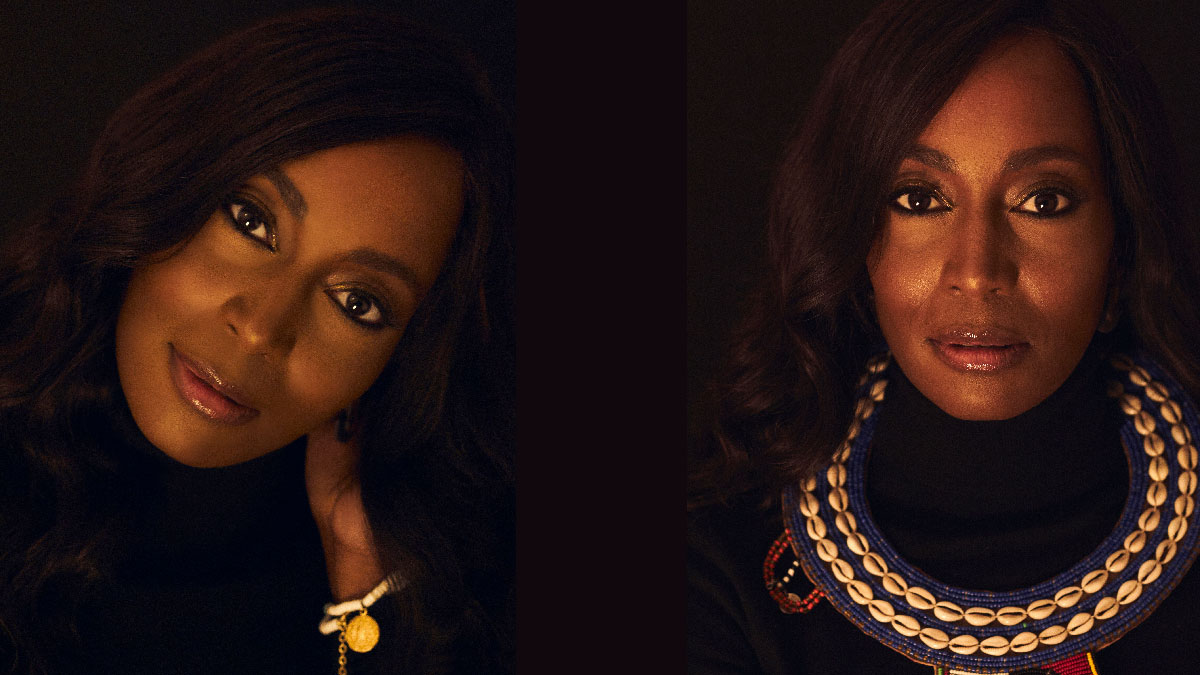 Dreams Talks: In your journey from Spain to the United States with African heritage, you've navigated diverse cultural landscapes. How do you perceive the importance of cultural diversity in today's globalized world, and what advice can you offer on embracing one's cultural heritage while pursuing global success?
Bisila Bokoko: My perspective on cultural diversity has evolved. At first, I thought I had to Westernize myself to fit in. However, I realized that embracing my roots and promoting African culture led to more success. Integrating all aspects of myself and promoting Africa has been a fascinating journey. Embracing your heritage is vital; it helps create collaboration, empathy, and trust. When you're proud of your heritage, you connect with people differently and invite them to learn more about you. Africa has a rich culture, and we should promote it. Just as people travel to other countries for gastronomy, we should share our culture with the world.
Read More: Unlocking Africa's Climate Resilience – The Tech Innovation Frontier
Dreams Talks: Your nonprofit organization, BBALP, is dedicated to promoting literacy through libraries in various African countries. Can you share some of the most impactful stories or experiences you've encountered in your efforts to enhance education and literacy in Africa?
Bisila Bokoko: One of my proudest moments involves a girl named Georgina from Ghana, who had learning disabilities. Through our programs and support, she overcame these challenges and excelled in school. Another inspiring story is Paul from the Maasai Mara, who became a pilot, realizing his dream. James from Zimbabwe received a scholarship and became a lawyer in the United States. These stories show how education and literacy programs can change lives. Stories empower us, and knowing that others have achieved their dreams inspires people to believe in themselves.
Read More: The African Renaissance –A Stage for Creativity and Technology
Dreams Talks: The Maasai Project, which you've been involved in, supports Maasai women in Kenya. Could you elaborate on the project's significance in preserving cultural heritage and empowering indigenous communities, especially within the African context?
Bisila Bokoko: It's crucial to preserve traditions without imposing change. When working with communities, we ensure their traditions remain intact. Africa has much wisdom to offer, and we should protect and promote these traditions. Collaboration should be a two-way transfer of knowledge. We should respect their values, like family and elder respect, which are vital. It's essential to understand that development should not come at the cost of breaking cultural bonds. Africa's rich heritage is a gift to the world.
Dreams Talks:  What strategies do you believe are most effective in promoting entrepreneurship and business development among women in Africa, and how can organizations like the United Nations EMPRETEC Women Programs contribute to these efforts?
Bisila Bokoko: I'm a big fan of the UN EMPRETEC Women Programs, which focus on education and mentorship. Education is fundamental; microcredits alone won't suffice. Teaching women basic accountancy, management, legal knowledge, and entrepreneurship skills is vital. Having advisors and mentors who guide them through business plans is crucial. These programs are accessible to many, and successful entrepreneurs should mentor others. Mentorship helps avoid common mistakes. Empowering women through education and mentorship is a key strategy.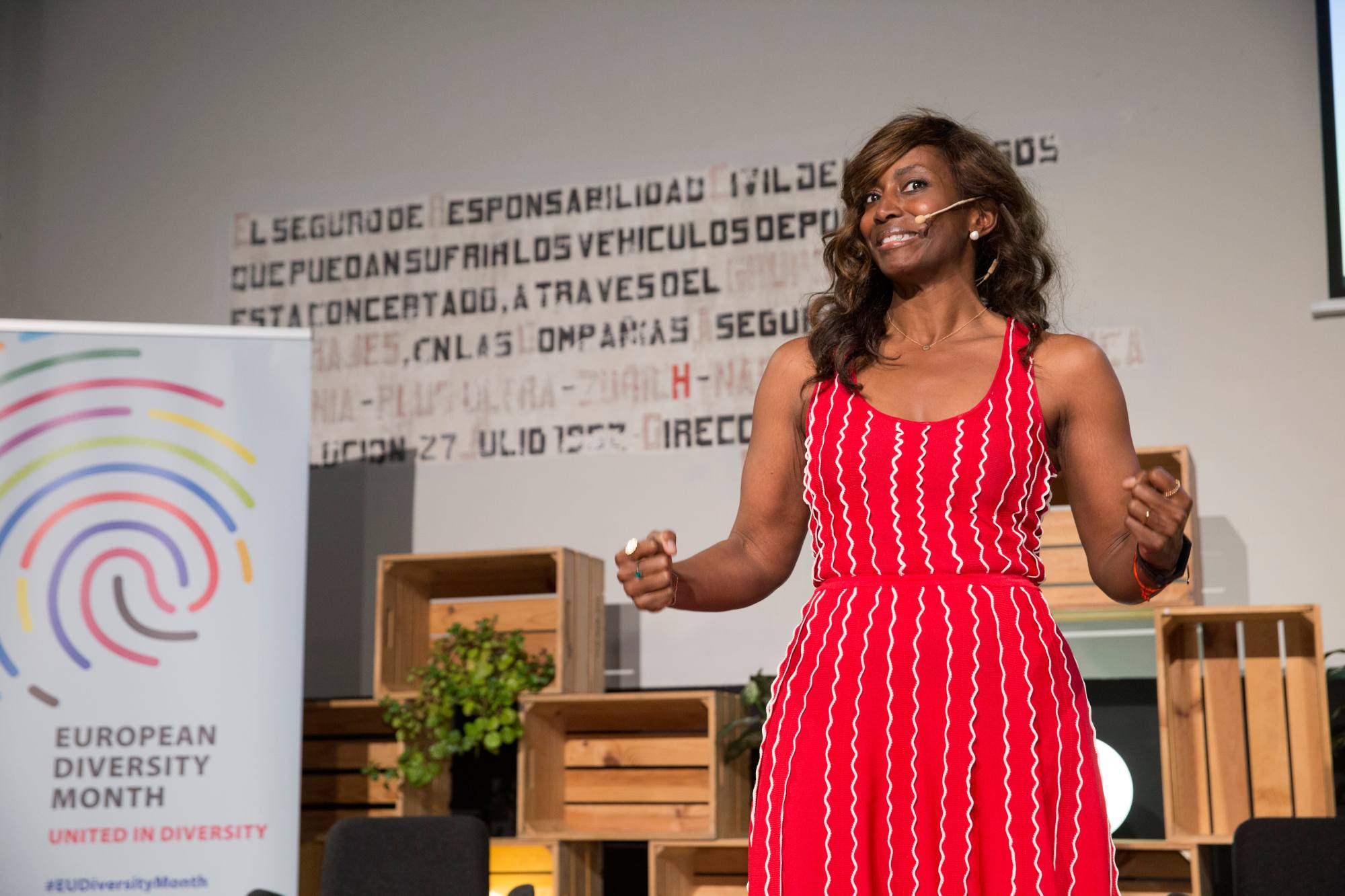 Dreams Talks: Given your role as a business and motivational speaker, what advice do you have for aspiring African entrepreneurs, particularly those looking to engage in international business and brand representation?
Bisila Bokoko: First, don't let your fears be bigger than your dreams. Surround yourself with supportive, like-minded people. Avoid negative influences that hinder your progress. Choose your circle carefully, as it significantly impacts your journey. When entering international markets, focus on a few markets initially, study them deeply, and establish strategic partnerships. Education about your target market is crucial. Lastly, mentorship is vital; learn from others' mistakes and successes. Remember, you can choose how you live, regardless of where you were born.
Read More: Paws and Tech: Top 5 Tech Pet Innovations in Africa Homes
Dreams Talks – A Visionary's Odyssey 
Bisila Bokoko's remarkable journey demonstrates the tangible power of dreams. Her story, from Spanish beginnings to global ventures, emphasizes the significance of embracing heritage and giving back. Through initiatives promoting literacy, preserving cultural heritage, and empowering communities, Bokoko underscores the transformative potential of education and mentorship. Her narrative is a testament to the belief that dreams, regardless of their origin, can drive meaningful change.
As we wrap up this segment of "Dreams Talks," let her narrative serve as a reminder that dreams hold the capacity to spark substantial impact, encouraging us all to embark on our unique journeys and create harmonious melodies of aspiration.
Thank you all for your continuous support in keeping this project *alive, free and independent.* For your dreams matter, your stories matter! pic.twitter.com/BdDt25bFkb

— Africanian News (@africaniannews) October 5, 2023