Accra, July 19, 2023 – The Africa-China Centre for Policy and Advisory (ACCPA), in collaboration with the Confucius Institute at the University of Ghana, successfully hosted a Public Forum on China's Global Civilization in Action. The event focused on China's innovative proposal, the Global Civilization Initiative (GCI), which advocates for a harmonious and peaceful world through cooperation and dialogue.
Read More: U.S. Department of State and AfriLabs Partner to Address Climate Crisis and Promote African Entrepreneurship
With 200 participants, including policy experts from public and private sectors, as well as Africa-China specialists, the forum aimed to explore how the GCI could be harnessed to foster peace, stability, and prosperity globally.
Distinguished keynote speakers, such as H.E. Ambassador Anani Demuyakor, Former Ghana's Ambassador to China, Danzhu Lou, Director of Political Affairs at the Chinese Embassy in Ghana, Prof. Gabriel Nii Noi Dowuona from the University of Ghana, and Professor Jimin Wang, Chinese Director at the Confucius Institute, set the tone by highlighting the significance of embracing diversity and dialogue to build a safer and more equitable world.
Read More: Caught in the Web –Addressing Internet Addiction in Africa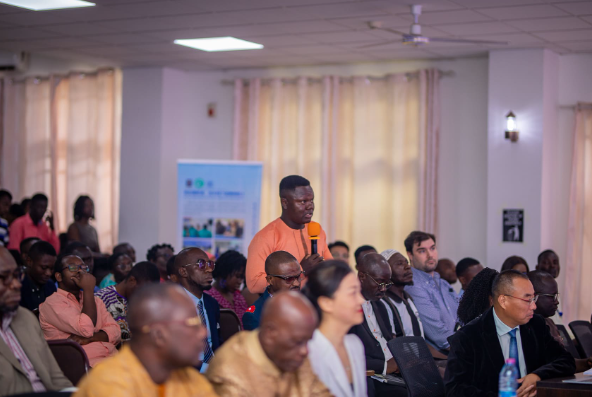 The subsequent panel discussion further emphasized the GCI's core principles and examined its relevance in the context of Ghana and Africa. Paul Frimpong, Executive Director of ACCPA, lauded participants' enthusiasm in understanding the proposal, stating, "China's GCI is a sincere appeal for extensive inter-civilizational communication, which is extremely beneficial, practical, and long-lasting."
Professor Jimin Wang from the Confucius Institute expressed similar sentiments, underscoring how cultural tolerance could serve as a cornerstone for sustainable global peace.
Read More: The Business of Africa's Island Nations
The forum's insights and discussions laid the groundwork for fostering cooperation and communication among nations as they strive to address shared challenges and pursue progress and modernization.
The ACCPA and the Confucius Institute's joint effort to facilitate this important dialogue reflects their commitment to promoting mutual understanding and cooperation between Africa and China, bringing the world closer to a more harmonious and peaceful future.