Founder of Dreams Hub Rsearch and Innovation Center, Mr. Oscar Nchaso, last Friday paid a courtesy visit to the General Director of Civil Society, Mr. Ondo Mbana.
READ MORE: Equatorial Guinea: Death Penalty Finally Abolished
In the short but quite productive meeting, Mr. Nchaso spoke to him about his initiative, Dreams Hub and its impact in the society.
"We strategically connect and accompany young people and their ideas, with professionals and support networks to turn their ideas into realities. Given that we work with mostly youths and we believe in them, we as much as possible, create a bridge for fostering working relationships and creating collaborations between them and the private, and public sectors."
They both discussed common key points, such as education and training, social entrepreneurship and volunteering.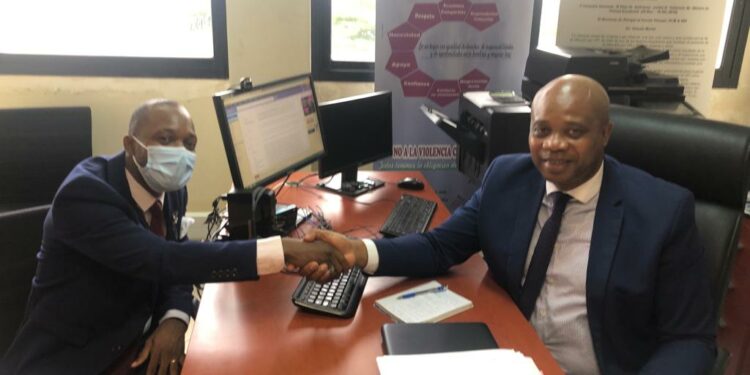 READ MORE: Equatorial Guinea: GITGE Educa Celebrate Inter-School Tech Expo
Mr. Ondó Mbana highlighted the achievements made by the civil leadership as it is a relatively new department, sharing the idea of ​​strategic collaboration of all parties, to ensure that they can spread and send the same message to youths and the society.
Likewise, he emphasized the education and training plans from this direction, aimed at individuals and organizations in the country, so that they know all their possibilities at all times.
This shows the total predisposition of the civil society leadership, in collaborating and supporting Dreams Hub through the creation of seminars, or courses through its educational platform Autoclax and, with other people or organizations with the same mission.
The meeting ended with a handshake and the formulation of an invitation to the technology center from Mr. Nchaso to the General Director of Civil Society, who gladly accepted to visit the space in the coming days.