In 1977, the United Nations General Assembly invited member states to proclaim March 8 as an official UN holiday for women's rights and world peace. It has since been commemorated annually by the UN and much of the world, with each year's observance centered on a particular theme or issue within women's rights.
Read More: UN Security Council Extends Sanctions Against Darfur For One Year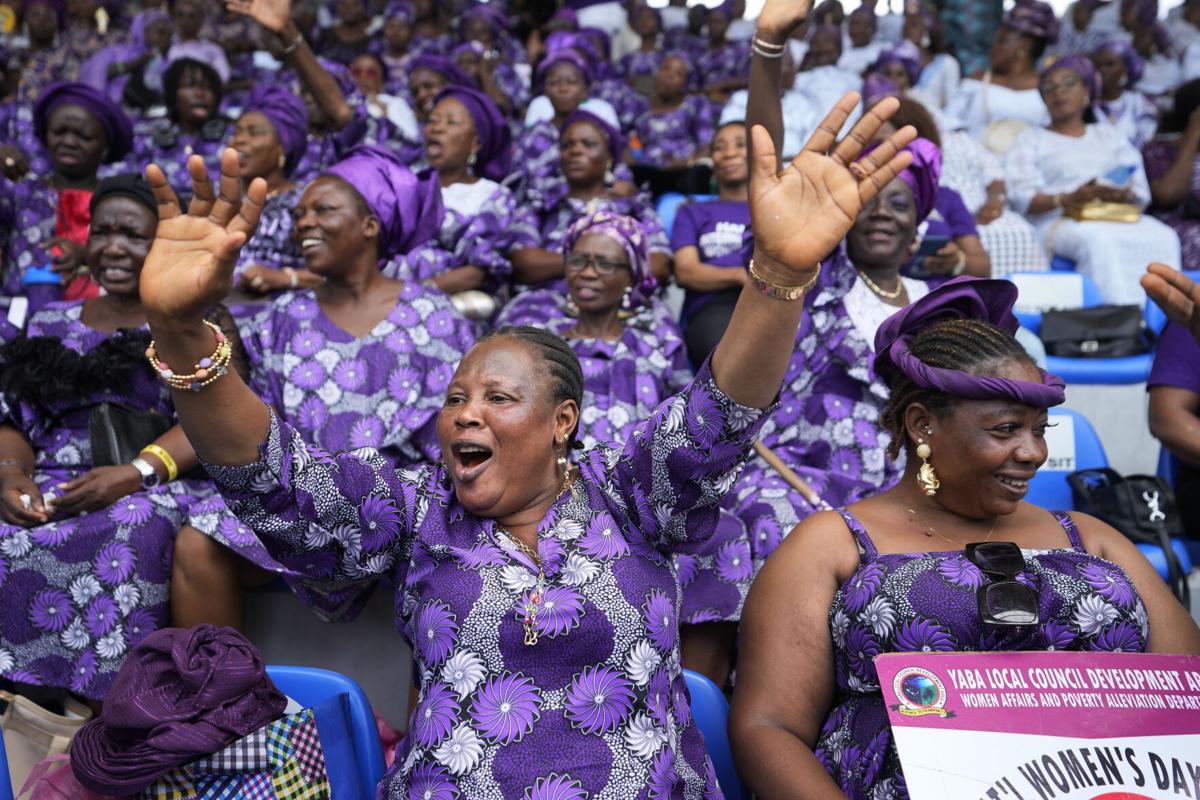 Nigerian women from all works of life converged at the Mobolaji Johnson Stadium, many wearing the internationally recognised Women's Day colour, purple, which signifies justice and dignity.
Speaking to Africnian, Kemi Banjo said;
"March 8 is one of my favourite days of the year. Its a day we as women scream at the top of our lungs for the world to hear our pain, we deserve better, we deserve more. The bias, stereotypes, abuses must stop, we are the mothers of nations."
Adama eze, an engineer working in lagos added "i absolutely enjoy womens day, the unity, the togetherness gives me goosebumps sometimes, i proud to be nigerian, im even prouder to be a Woman "
Historically the ooccasions roots are set deep in the Labour movements that began during the early 20th Century,  with demands consitently sort after "Women's Rights, Gender Equality" amongst a host of several key movements women have come to hold dear through decades.
This year's theme, "DigitALL: Innovation and technology for gender equality," highlights the role of innovative technology in promoting gender equality and meeting the health and developmental needs of women and girls. Some of today's demands by women's groups are economic parity and an end to sexual assaults.
Happy #InternationalWomensDay2023 🤩

Today we #PowerOn to gain technological equality and end online gendered violence! #IWD pic.twitter.com/vQ2qLHxj2A

— UN Women UK (@UNWomenUK) March 8, 2023
Read More: Kenya Set to Expand Use of World's First Malaria Vaccine
Significant efforts towards gender equality have been made through the creation of the African Charter on Human and People's Rights, which encourages member states to end discrimination and violence against women. With the exception of Morocco and Burundi, all African states have adopted this charter.