By Olivier Noudjalbaye Dedingar, Expert-consultant, Humanitarian and Freelance Journalist
In the far north regions of Cameroon, there prevails a security threat that has plagued the country and neighbouring countries for more than a decade; the Boko Haram sect, an Islamic extremist group that originated in Nigeria and spread all over the Lake Chad region of Africa. For years, the group has indiscriminately killed thousands of people, leaving the region in disarray and millions of people displaced. The government of Cameroon has fought the group non-stop, along with the neighbouring countries and so far the battle seems to have no end in sight. In recent weeks, reports tell of a change in the sect's modus operandi, a change that calls for a different approach in how they are countered. 
READ MORE: Cameroon: Over 850 Nigerian ex-Boko Haram fighters, associates voluntarily return home
Government officials in Cameroon have noted that the terrorist organization have adopted a different strategy in their attacks. Rather than attack villages, killing innocent men, women and children while destroying any property they can, they have transitioned into a seemingly more nuanced tactic. From reports gathered in July 2021, soldiers of the Cameroonian military were targeted and attacked, but the people and villages weren't attacked, instead, they were approached peacefully and the jihadist ideology was preached to them. This approach poses a new problem for the government because in this way the terrorist group attempts to blend themselves into the society, making them harder to target.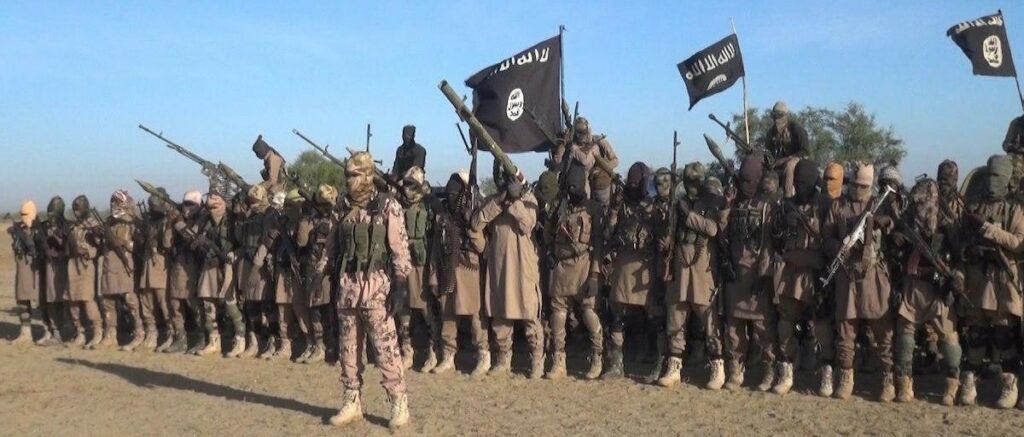 READ MORE: Nigerian Air Force Acquires 38 New Aircraft To Tackle Insecurity
Saibou Issa, a conflict resolution specialist at the University of Maroua, believes Boko Haram is trying to gain the trust of civilians. He explains that the new style of attacks indicates Boko Haram fighters now share the jihadist splinter Islamic State West Africa Province (ISWAP) ideology, which appears to be gaining control over Nigeria, Cameroon and Chad border localities. This shift occurred after the leader of the Jama'atu Ahlis Sunna Lidda'awati wal-Jihad (JAS) faction of Boko Haram, Abubakar Shekau was killed in May 2021. Having been a strong leader of Boko Haram, the absence has since created a gap that is being exploited by the outpost of the Islamic State in West Africa. In the absence of Shekau, the other leaders may have been convinced into taking up the methods and ideas of ISWAP.
READ MORE: Nigeria: Train Attack Negotiations Stalled, FG Rejects Terrorists' Demands
Issa said that the group now attacks military positions and government officials to gain sympathy and recruit civilians. Issa also said to reporters that poverty in the Lake Chad Basin is pushing many young men to join the terror group, where they expect to be paid for killing government troops. He said it's possible that former fighters who were unhappy that Boko Haram attacked civilians may now rejoin the group. The group aims to establish a new social contract with communities by presenting itself as an alternative to the state which they preach has failed the people. A reduction in attacks on civilians, together with a ramping up of assaults against military forces, inflated claims of success, rampant teaching and indoctrination of villagers especially young boys into the sect, are all key features of ISWAP (and now Boko Haram) attacks in Cameroon's Far North since Shekau's death.
These new type of attacks and tactics means that the government has to take on the terrorist groups on two fronts; through military strength, and now of increasing importance, a sensitization program targeted at the villagers and boys to dissuade them from joining the sects. The government of Cameroon is now pleading with its citizens not to join the jihadist group, as it only brings pain and suffering. The hope is that the advice is heeded to and the 12-year reign of terror by Boko Haram is sooner than later brought to a conclusive end.
The views and opinions expressed in this article are those of the author's and do not necessarily reflect those of Africanian News.