Renowned Author, Economist and Founder of Dreams Hub Entrepreneurship, Research and Innovation Center, Óscar Nchaso and child educator, Proprietress of Les Petits Leon, Child education center, Jeannette De Leon, have become first-time parents, a girl, a family member confirmed in a statement.
READ MORE: SPAIN: Paraca!das – Author Oscar Nchaso Presents His Book
Jeannette gave birth to their first baby on April 29, 18 months after they tied the knot in a tranquil wedding ceremony on August 27, 2021 in Malabo, Equatorial Guinea. 
Best known for his books, especially Dreams which was published and released in 2019, Oscar and his Spanish wife of Latin American origin, Jeannette De Leon, had confirmed their pregnancy after Oscar Nchaso shared a post on Instagram on January 1st.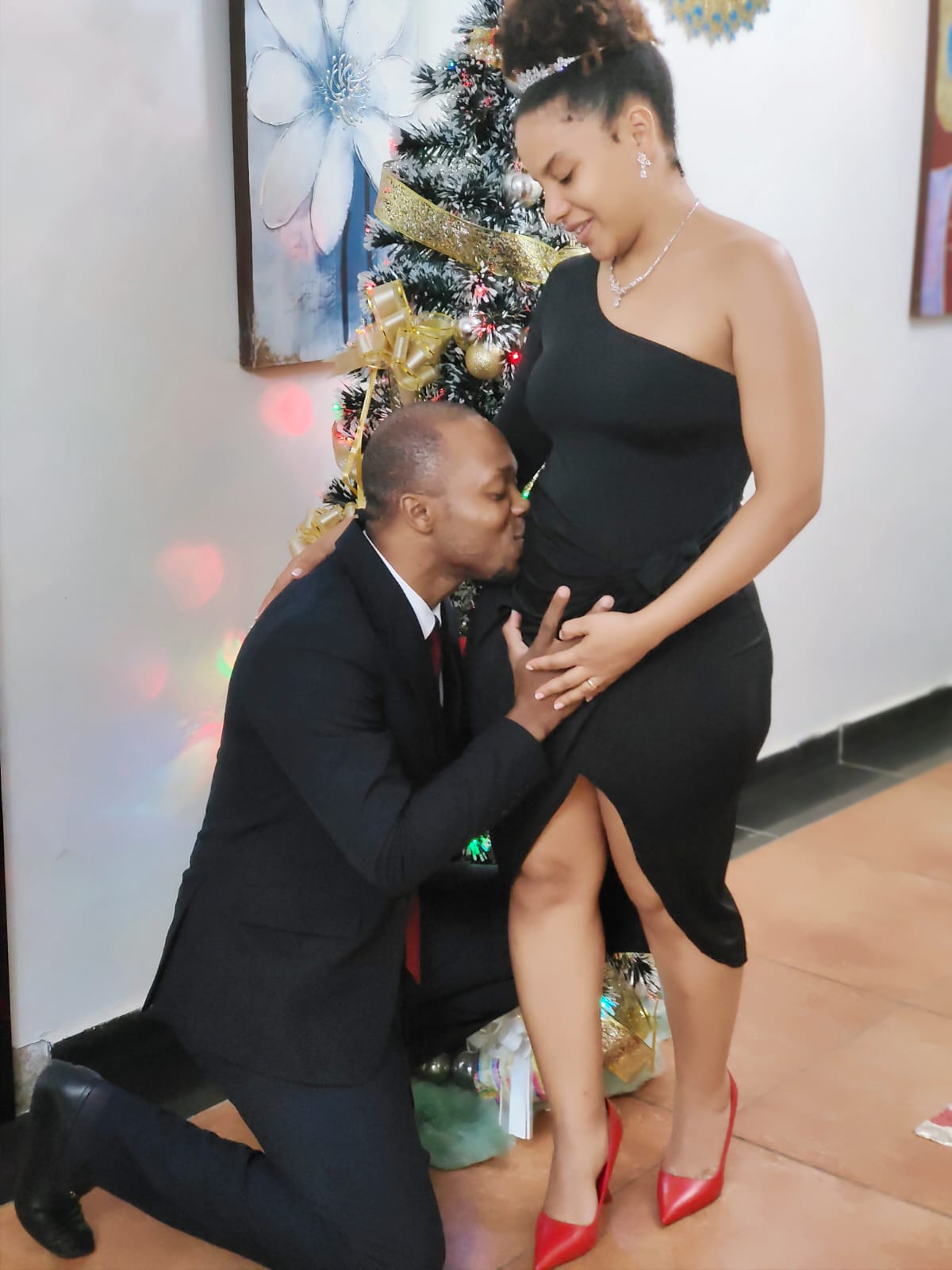 In a statement shared with Africanian News, a family member said the mother and the baby were doing perfect. 
READ MORE: Equatorial Guinea: Writer Oscar Nchaso ties the knot with his 'perfect fit' Jeannette
"The newborn is here. Both the mother and child are healthy and fine," the family source confirmed the good news. The family member added that Jeannette was due to give birth in May but April took over.
Oscar, 37, is an Equatorial Guinean author who became a sensation with the popularity of his first book, Dreams, which saw him engage on a book tour across various countries. 
In October 2022, the first rumours of the pregnancy were heard. However, neither Oscar nor Jeannette made a statement, accepting or denying the fact. But two months later, Oscar confirmed that they were indeed pregnant. 
The family member also has revealed the baby girl's name is Tecielle (The Guardian of The Dreams), a name of a character from Oscar's first book, which means, 'The Nexus Between Earth and Heaven, according to the book.
We congratulate the family and welcome baby Tecielle to the world!