The president of the Woman's Week Foundation received the Leadership Award that was presented during the IV edition of the Business Leadership Forum, organized by the Santiago Vitola Institute at the Intercontinental Hotel in Madrid.
READ MORE: Spain: Successful Hosting of the IV Business Leadership Forum Initiative
The Business Leadership Forum had fifty speakers in this edition, including the Madrid councilor, Ángel Niño, Salvador Molina, President of the Ecofin Forum; Belén Albarracín, Commercial Director at ITelligent; Lorenzo Amor, President of the Association of Autonomous Workers (ATA); and Carmen Mª García herself, President of FWW, and Oscar Nchaso, among others.
READ MORE: Lusaka: Zambia To Host The 2022 AfriLabs Annual Gathering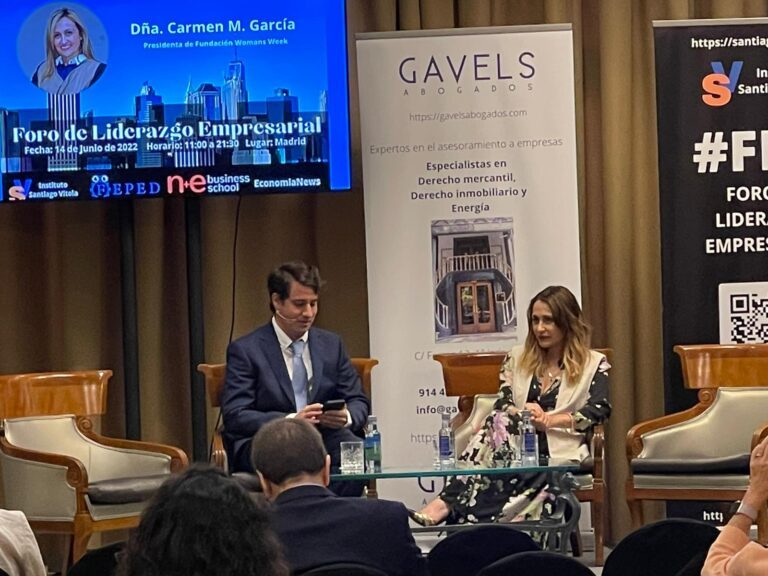 READ MORE: "It is time for us to position the youth at the forefront of the continent's development, and only then will we be able to witness unprecedented growth." — NJ Ayuk
The Leadership Awards which seek to promote innovation, the creation of values ​​and the commitment to a vision of the future that drives development, was presented during the event and was hosted by Alberto González, Director of Autonomous Entrepreneurs of the Community of Madrid.
READ MORE: African Development Bank to launch public financial management academy to build capacity in African countries
Carmen Mª García, President of  the Woman's Week Foundation, received one of these awards, which highlighted her social work at the head of FWW and other projects promoting equality and solidarity, such as the recent trip to the border between Poland and Ukraine with a bus loaded with humanitarian aid, which has served to bring 39 Ukrainian refugees fleeing the war to Spain.
READ MORE: South Africa: Dreams Talks With Michelle Mathews, Director at Viridian
These awards not only recognize a professional career, but also reward honesty, excellence and service to society. Values ​​embodied by Carmen Mª García and, more recently, of the audiovisual conglomerate formed by Aquí Radio (a digital radio station that seeks to give voice to non-profit organizations so that they can tell the world about their proposals) and Now TV (a streaming television channel with social responsibility programs, interviews and content that promote equality, integration and the Sustainable Development Goals).