By Metohuey Michael Adoglo
Ten people have lost their lives in separate accidents on the Lagos-Ibadan Expressway. In the first incident, four persons were burnt to death when a commercial bus caught fire at the Fidiwo, Ogun State end of the road.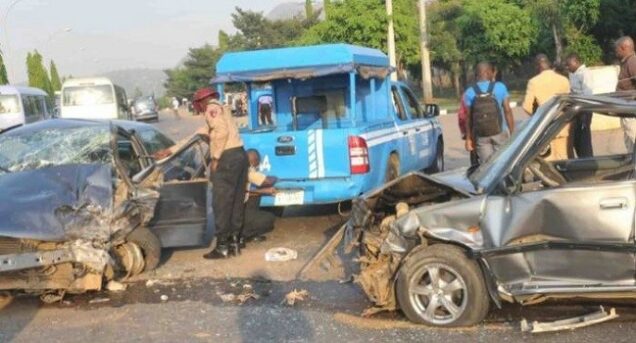 READ MORE: Equa. Guinea: US Embassy hosts Pre-Orientation for #MWF2022 Fellows
Witnesses of the accident have revealed the bus had a tyre burst, lost control, somersaulted and went up in flames.
The Ogun State Public Relations Officer, Federal Road Safety Corps, Florence Okpe, said the crash occurred around 2.25pm on Tuesday at Ogunmakin.
READ MORE: We-Fi announces new round of funding for women entrepreneurs; $15 million to the Africa Digital Financial Inclusion Facility to improve access to finance for women-owned small businesses
She said four deaths were recorded from the crash, adding that the victims were "burnt beyond recognition."
The FRSC spokesperson said six people lost their lives in the second accident which occurred at the Kara turning point on Wednesday. She noted that a Toyota Previa with number LRG 165 AA was involved.
Okpe said eight persons were involved in the accident, adding that it was caused by speeding and loss of control, which led to the vehicle hitting the road median.
The views and opinions expressed in this article are those of the author's and do not necessarily reflect those of Africanian News.