It's one of the most iconic images of Africa, the migration of over 1.5 million wildebeest across the Serengeti to the Masai Mara in Kenya in search of fresh grazing and water, the largest annual movement of animals globally.
Read More: Is Africa Poised for Digital Revolution? AfriLabs Annual Gathering 2023 Says Yes!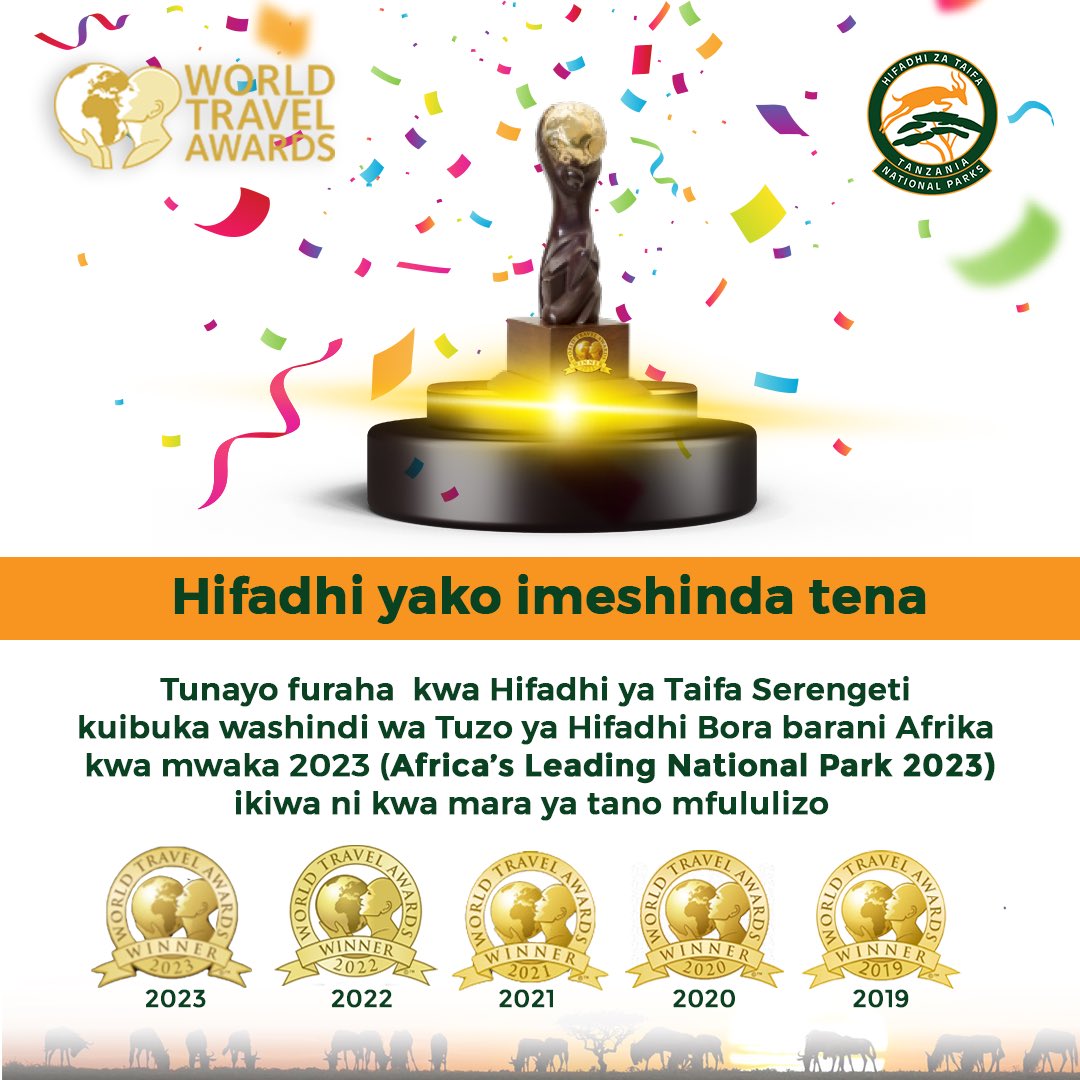 Hundreds of thousands of visitors from all over the world come to the Serengeti in northern Tanzania each year to experience its vast open plains, stunning wildlife, and rich cultural heritage.
On Monday, it was named Africa's Leading National Park at the World Travel Awards for the fifth time in a row. Spread over almost 15 thousand square kilometres, it's home to the world's largest populations of lion, wildebeest, zebra, cape eland, hyena, gazelles, and cheetah.
The Serengeti beat off stiff competition from five other parks to take the top award.The other nominees were the Masai Mara in Kenya, and parks in South Africa, Uganda, Namibia, and Botswana.