Africa is at a pivotal moment, standing on the brink of an impending digital revolution. Could collaborative efforts be the driving force behind shaping the continent's future? These intriguing questions resounded during the recently concluded AfriLabs Annual Gathering 2023, held in the vibrant city of Kigali, Rwanda.
Read More: AAG 2023: Empowering Africans to Invest in Africans – Rebecca Enonchong
The gathering has not just left a mark;  it's more like a digital footprint on Africa's technology and innovation ecosystem. This remarkable event brought together stakeholders from every corner of the continent and beyond, creating a melting pot for collaboration, knowledge exchange, and the forging of fresh partnerships.
As Dr. Itoro Emembolu, Director of TechQuest, aptly puts it, "The engaging tracks provided participants a means to interact on a deeper level on specific areas of interests." These tracks acted as a launchpad for meaningful interactions that are destined to have a ripple effect across the continent.
One of the standout features of the gathering was the palpable excitement and the unwavering enthusiasm for collaboration. As Moetaz Helmy, AfriLabs Board Chair, notes, "The AfriLabs gathering in Kigali showed the vibrant energy and sense of unity that permeated the entire community."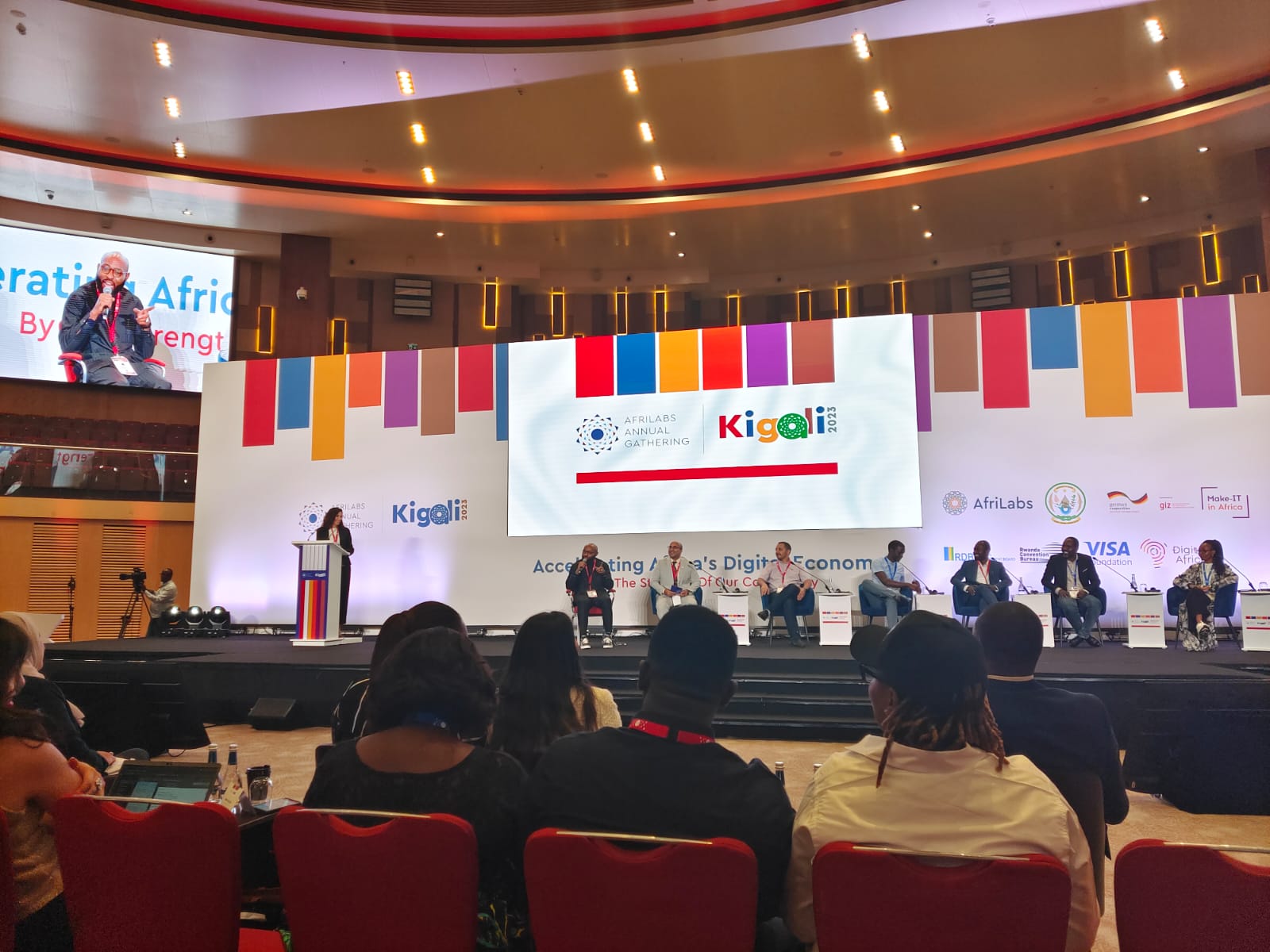 Read More: AfriLabs Annual Gathering 2023: Bridging the Digital Divide Across Africa — Kigali, Rwanda
Participants hailing from various African nations and beyond came together not just to exchange ideas but also to foster collaboration. The connections formed during the gathering will serve as the bedrock for future collaborations and initiatives.
But the ripple effect of this event isn't confined to the conference venue alone; it stretches far and wide. It's set to strengthen and elevate the pan-African tech and entrepreneurial landscape. In the words of Moetaz Helmy, it will "foster collaboration, attract investment, and amplify the visibility of African innovation, ultimately propelling the continent toward a future where technology and entrepreneurship drive sustainable development and prosperity."
What's more, the gathering illuminated the remarkable power of African entrepreneurs to connect and lead, not just in the tech sector but across a multitude of industries. As Board Secretary Steve Tchoumba explains, this will lead to "more south-south partnership and collaboration."
Read More: From Trash to Treasure: The Remarkable Quest to Turn Plastic into Fuel
The impact of the AfriLabs Annual Gathering 2023 will manifest in the form of customized and relevant innovations for the continent, furthering digital transformation across various sectors. The collaborative spirit and the connections established during the event are expected to inspire future initiatives that will fuel Africa's growth in technology and entrepreneurship.
In summation, the AfriLabs Annual Gathering 2023 was a dynamic, unifying event, injecting fresh life into the African tech and entrepreneurial community. It will be the catalyst for lasting change, an echo of which will resound across the continent. A digital revolution in Africa is no longer a question of "if," but rather "when." And the time is now. 
Thank you all for your continuous support in keeping this project *alive, free and independent.* For your dreams matter, your stories matter! pic.twitter.com/BdDt25bFkb

— Africanian News (@africaniannews) October 5, 2023