The National Alliance of Service Companies in the Hydrocarbons Sector (NAHSCO) held an informative meeting yesterday with the company C-NERGY. The company C-NERGY is a holding company dedicated to the mobilization of medium and long-term capital. Seeka and obtain financing for projects in different sectors, oil & gas being one of them.
READ MORE: Equatorial Guinea: New NAHSCO Executive Meet With Minister of Mines and Hydrocarbons
C-NERGY works mainly with investment funds and blue chip banks. It also offers financial engineering, corporate finance, merger, acquisition and financial advice.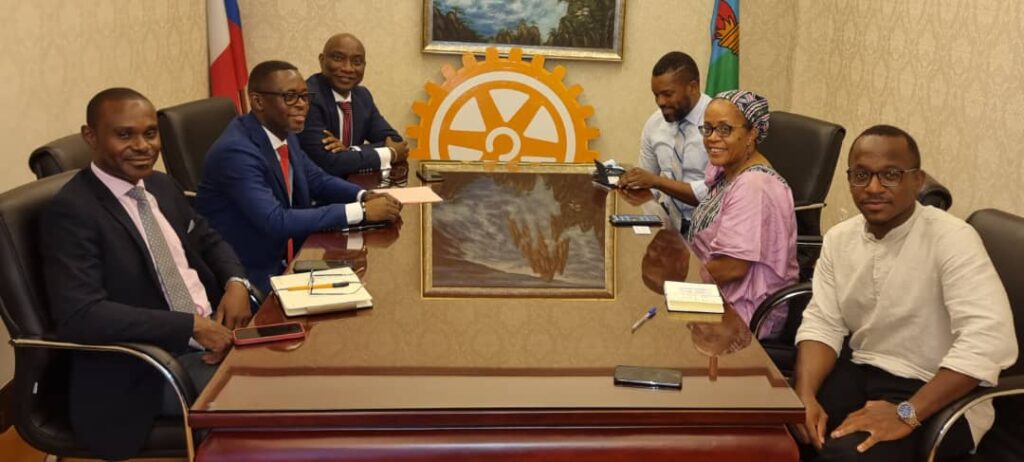 READ MORE: Equatorial Guinea: Alomacare Launches in Malabo, Begins Operations!
Recently established in Equatorial Guinea, C-NERGY was created in 2014 under the South African commercial law. It is headquartered in Johannesburg (Sandton), as well as has representative offices in Accra, Ghana, and Abuja, Nigeria. After its presentation, the company, C-NERGY, indicated its interest in accompanying and working with NASHCO for the financing of its various projects, especially as regards related to large international contracts.
C-NERGY were represented by Mr. Michael Cobblah, C.E.O, and Mr. Nana Amoto MensaH, Executive Director.