The National Alliance of Hydrocarbon Services Companies (NAHSCO), held an audience with the Minister of Mines and Hydrocarbons, Don Gabriel Mbaga Obiang Lima last week, to introduce the newly elected NAHSCO board for the next two years and to present the institution's Action Plan.
READ MORE: Equatorial Guinea: NAHSCO Get New Additions to its Leadership Team
Both parties agreed that the three situations that have slowed down the activity of the entire industry have been: the fall in the price of oil, the covid-19 pandemic and the war in Russia and Ukraine.
A very positive note during covid-19 and the situation of severe reduction in movement of expatriates, was the demonstration of the capacity and high level of local companies and national technicians, who were practically in charge of the sector during this time. The NAHSCO board shared, among other things, with the Minister, that one of the priority points in which they are going to focus on, will be to help associated companies to acquire the necessary international standards to be able to have access to good contracts, both nationally and internationally.
READ MORE: Equatorial Guinea: Alomacare Launches in Malabo, Begins Operations!
In this regard, the Minister of Mines and Hydrocarbons stated that the priority in its strategic plan for the next 3 years is to "to intensify the position of the industry outside the country and to create our own market".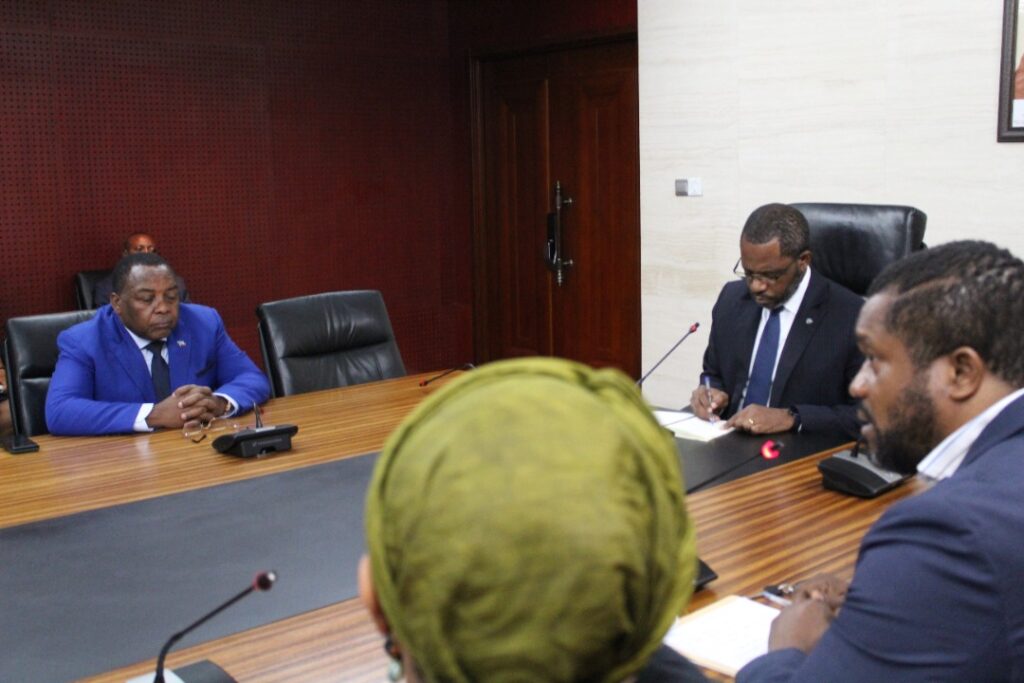 NAHSCO agreed with the Minister's position on the creation of such market to be able to continue exploring our hydrocarbons, that they represent the main source of income for development of the country, given the situation of energy transition that is taking place in the most developed countries.
With this ambitious and exciting project for national industry, the NAHSCO will establish synergies with the Ministry of Mines and Hydrocarbons and other institutions to increase their visibility and international projection, playing a very important role, along with state companies, GEpetrol and Sonagas, in the sense of forming a
representation block of the oil & gas sector of Equatorial Guinea in the different international forums in which the country participates to showcase the know-how of the sector and be able to access international contracts.