Over the last few years, we have seen a lot investments, partnerships and increase in health facilities and solutions pioneered by governments, private organisations and public – private partnerships, across sub-saharan Africa. In the wake of such innovative solutions and improvement in quality of health care services, Alomacare, Malabo, Equatorial Guinea, officially made its services known to the public in a ceremony held in the capital.
READ MORE: Spain: Institute for Advanced Entrepreneurship Opens New Headquarter in Miami, Signs MOU with Dreams Hub, member of AfriLabs
Alomacare, a medical/health intermediary organisation between hospitals, patients and medical professionals. In summary, it provides patients with second opinions and arranges valuable and quality health solutions to illnesses, surgeries, emergences and others.
With one of its aims being to further strengthen and provide people with quality health services, Alomacare has partnerships with international hospitals in order to facilitate its mission statement. Ensuring excellent services every step of the way and putting the patient first, following global best practices.
READ MORE: Equatorial Guinea: Sowing the Seeds of Creativity One Camera at a Time
Co-Founder and General Manager of Alomacare, Maria Concepcion Nchaso Bekari, welcomed guests present, including Representatives from the Ministry of Health and other relevant stakeholders in her opening speech. She spoke further on the need for such a solution and how Alomacare will continue to reinvent the wheel and maintain its global best practices, while also seeking more partnerships with medical providers, hospitals and medical providers, both nationally and internationally. In a well attended event, she also announced its already established partnerships with hospitals in Turkey with the Medicana Group; in Dubai, with the VPS Healthcare Group and an exclusive agreement in Spain with the Vithas Group.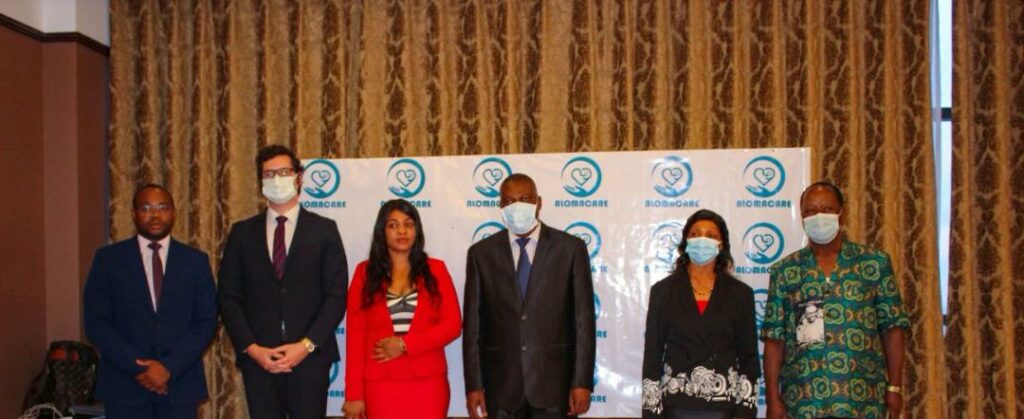 READ MORE: President Kenyatta endorsed as Global Champion for Africa Adaptation Acceleration Program
Alomacare currently offers medical consultation and treatment services with specialists, training and upgrading for health professionals, provision and supply of medical tools, kits, and materials, evacuations with medicalized planes, fertility treatment, aesthetic operations, check-ups and others. The organisation also revealed it has signed collaboration agreements with specialists in Oncology, Orthopedics, Cardiology, Pediatrics, Gynecology and others.
Speaking Exclusively to Africanian, Maria Concepcion Nchaso Bekari, said this is just the first phase of the plans Alomacare has. She highlighted its plans to further expand into the health tech space and bring about further innovation in the sector, making healthier choices available to people.
"Alomacare, we are here, because we care," profound words said by the General Manager, Maria, on what inspires the organisation. It's also important to note that Alomacare is the first medical facilitator in the country.