Last week, the Co-founder and Manager of the medical facilitator, AlomaCare, Mª Concepción Nchaso, visited El Laboratorio de Castro Verde, one of the pioneering clinics in Malabo, Equatorial Guinea, to meet with its founder, the prominent Dr. Margarita Roca.
READ MORE: Equatorial Guinea: Alomacare Launches in Malabo, Begins Operations!
The Castro Verde laboratory is one of the most advanced in the country and in the sub region, and is currently close to being certified by the World Health Organization, WHO.
During the meeting, both discussed and explored possible ways of collaboration, since Aloma Care is the first legally constituted medical facilitator in the country, which makes it easier for patients to seek health care, mainly for residents of Equatorial Guinea.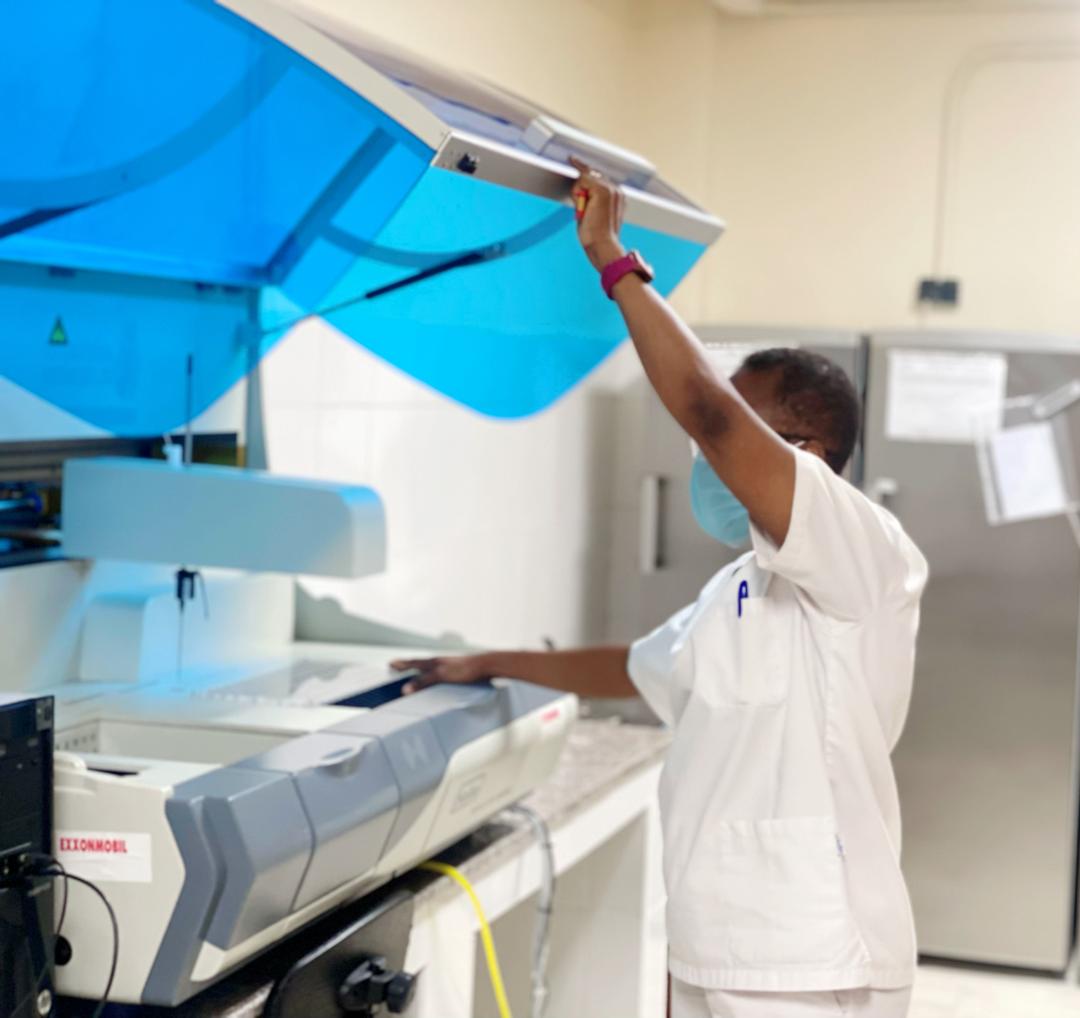 READ MORE: Equatorial Guinea: New NAHSCO Executive Meet With Minister of Mines and Hydrocarbons
AlomaCare has collaboration agreements with several hospitals abroad, comprehensive services ready in countries such as Turkey, the United Arab Emirates, or India; and an exclusivity agreement in Spain with the VITHAS group; all specialized in Oncology, Orthopedics, Cardiology, Paediatrics, Gynecology and diseases or pathologies that require referral abroad.
The possible alliance would translate as the first strategic collaboration or local partner of Alomacare, to offer such services both locally, regionally and internationally.