The River Nile is Africa's longest river, maneuvering through 11 countries whilst providing hundreds of millions of people with the majority of their water supply. Now under threat of vanishing, a worisome reality considering its essence to millions of people, including in Sudan and Egypt. But it could vanish a lot sooner than expected due to factors including rising sea levels resulting in saltwater intrusion downstream —experts expect a major shortage by 2025.
Read More: Paris Set to Boost Military Support In Abidjan
Global warming and misuse of the water source by humans are adding are also causing concern for its future. Farmers spend decades growing vegetables and grains near the River Nile in Sudan's capital. This dismal state of the River nile will cetainly spark a Domino chain reaction, affecting food supply, inturn activating scarcity and then triggering a high cost of living, undoubtedly leading regions dependent on imported products to survive. The continent's longest river is a life line to millions of people.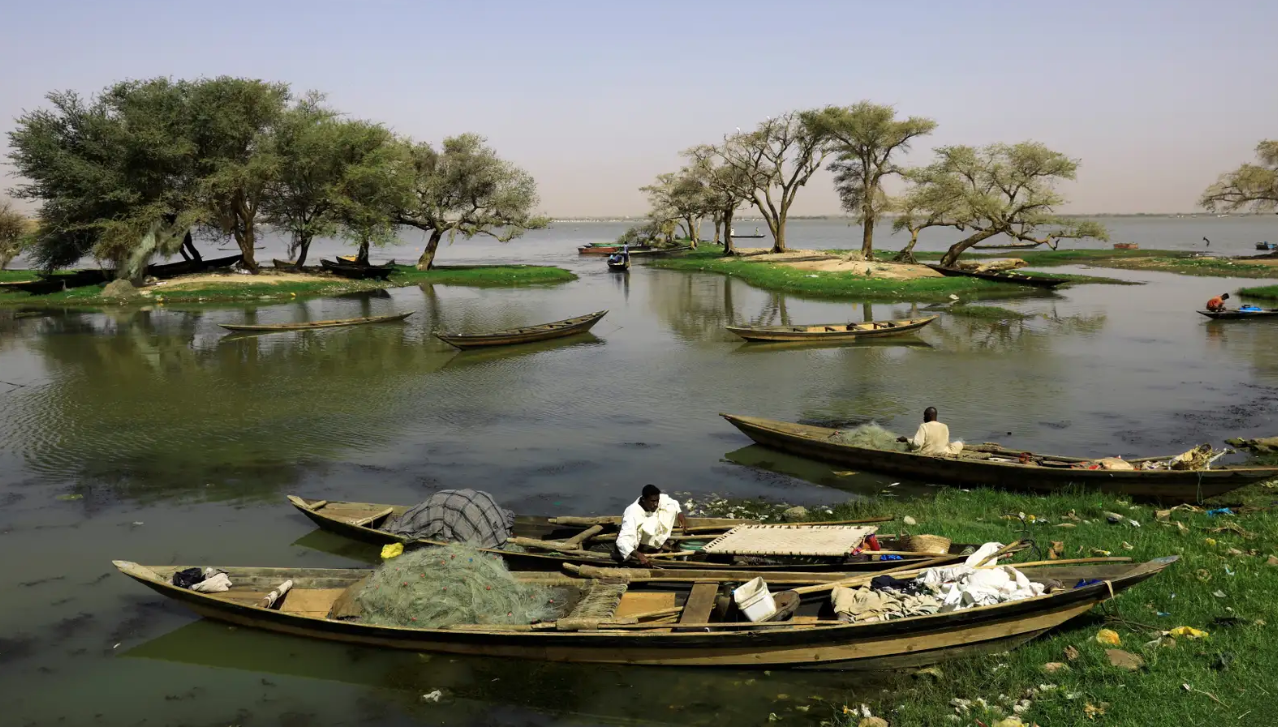 Speaking to an Africanian news Source 78-year-old Abey says;
"I have known only the River Nile since birth, i am from a family of humble but proud farmers, the Nile is our source, an inheritance giving to us by God, if it were to truly vanish, it would mean the extinction of our lifestyle, we would have to seek jobs elsewhere"
Global warming and misuse by humans now jeopardise the future of the world's second-longest river. The flow of the Nile has fallen from 3,000 cubic metres per second to 2,830 in the past five decades.
Read More: Madagascar, Mozambique Brace for "Dangerous" Cyclone Freddy
A lack of rainfall and increased droughts expected in Africa means river flow could fall by 70 percent by 2100 according to United Nations forecasts. It's predicted there could be a 75% loss of available water per local resident.  In 2010, five upstream states signed a Cooperative Framework Agreement. The text outlines principles, rights and obligations for cooperative management and development of the Nile Basin water resources.
Experts believe the river can only be saved if the countries it passes through commit to better joint management and sustainable development policies.