In a continent where football is more than just a game—it's a passion that unites nations, transcends borders, and ignites dreams—our journey takes us to the heart of African football, and more specifically, to Nigeria, where the beautiful game beats with an intensity matched by few. In this Dreams Talks edition we meet Femi Raji, a distinguished Nigerian Sports Journalist at Brilla Fm Nigeria  and the Communication Chief of the Nigerian Football Federation.
The Super Eagles, a powerhouse in African football with three African Cup of Nations titles to their name, are a testament to Nigeria's rich football history. Femi Raji leverages this legacy in his communication efforts to inspire the next generation of Nigerian football talent. It's a legacy that infuses every campaign, every match, and every goal with the spirit of champions.
Femi Raji's remarkable career embodies the fervor for football that courses through Africa's veins, and his pivotal role in promoting Nigerian football on the global stage is nothing short of inspiring.
Read More: Cultivating Young African Minds with Strategy and Vision Through Chess
Dreams Talks: Can you share with us your passion for a Career in Sports Journalism?
Femi Raji: Absolutely! My passion for sports journalism runs deep, dating back to my university days. I've always had a strong interest in sports and thoroughly enjoyed discussing various sporting events. My journey began when I joined the television authority, and that's where I saw an opportunity to inject more life and insightful analysis into sports journalism. It's been a rewarding journey for me, one that's rooted in my genuine love for sports.
Dreams Talks : The African Cup of Nations in Cameroon 2021 was a significant event for Africans Globally. Could you provide insights into the challenges and successes of your communication efforts leading up to and during the tournament?
Femi Raji : The African Cup of Nations in Cameroon was a momentous event for us. As the media officer of the Super Eagles, it was my first major tournament, and we wanted to ensure that Nigerians were deeply engaged and excited about it. We focused on strengthening media relations and ensuring open access for our colleagues in the media because we see them as valuable partners. Creating a buzz and generating interest among Nigerians was our top priority. Challenges did arise, such as managing information flow and perceptions, but overall, it was a highly successful and rewarding experience.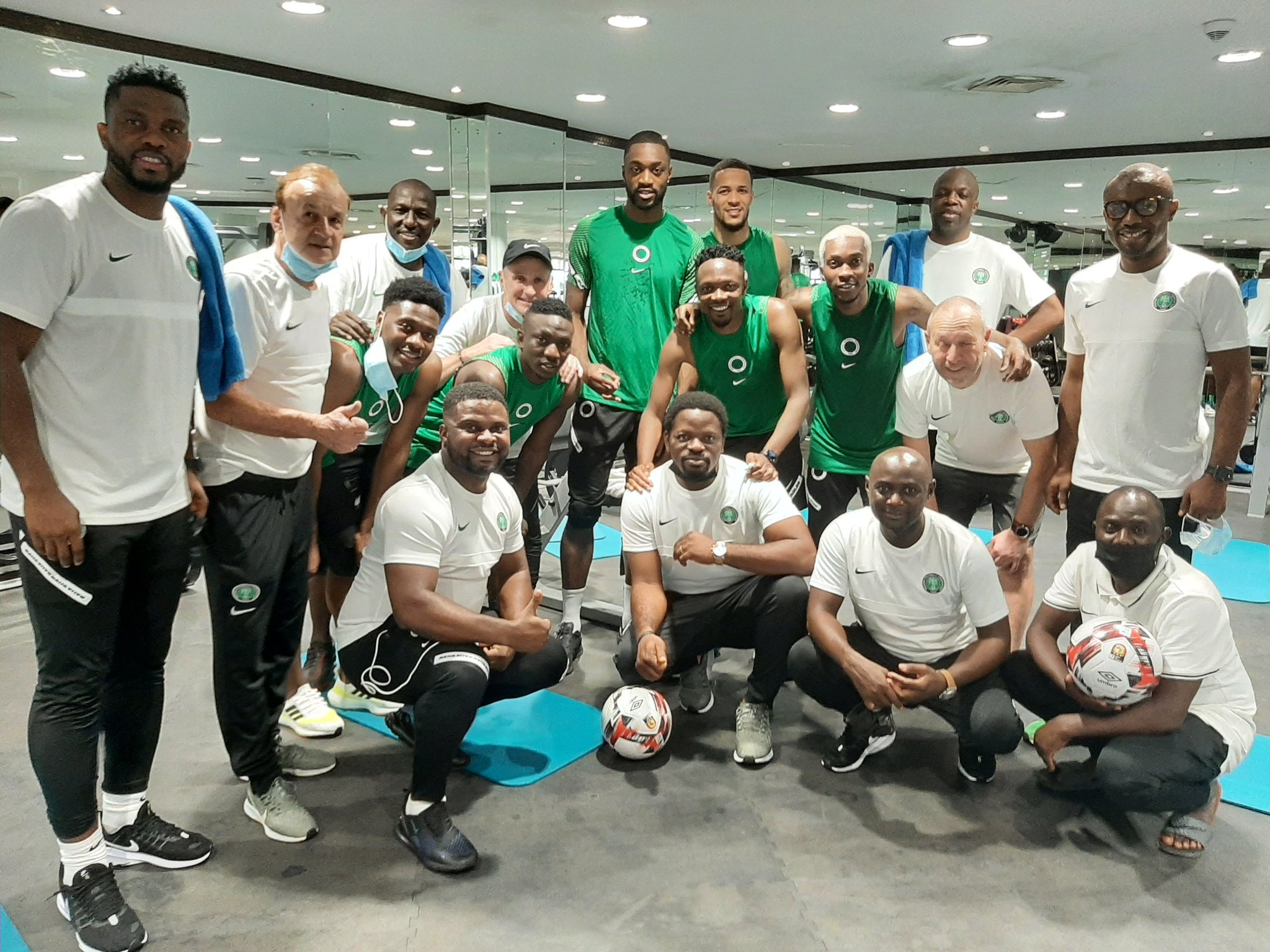 Dreams Talks: As the Communication Chief, you've been instrumental in overseeing Nigeria's campaign in multiple qualifiers. Could you highlight some of the most memorable moments or campaigns that stand out to you during this journey?
Femi Raji: Absolutely, there have been some unforgettable moments during our campaign. One that stands out is when we played against Sao Tome and Principe, and we won 10-0, creating a historical record. Another remarkable experience was our journey to Benin Republic, where we traveled by boat to play a match. It was a unique and innovative trip that allowed us to open channels of trade and transportation between both countries. We were successful in beating Benin Republic, and it was a fantastic journey overall. Currently, we are working on an exciting campaign for the next African Cup of Nations in Cote d'Ivoire, and our theme is "Let's do it again." We are determined to relive our past successes and aim to win the cup once more. 
Read More: African Sports Stars Revolutionizing Philanthropy Through Technology
Dreams Talks:  Nigeria has a rich football history, with three African Cup of Nations titles to its name. How do you leverage this legacy in your communication activities to inspire the next generation of Nigerian football talent?
Femi Raji : Nigeria's rich football history, including our three African Cup of Nations titles, is a tremendous asset that we leverage to inspire the next generation of football talent. We want to instill confidence and the belief that victory is expected when they represent the Super Eagles. We remind everyone, including our players, of our legacy and the incredible potential we have as a team.
So…here my is my @NGSuperEagles #AFCON2021 Team Induction 😅😂 Mask Off by Future😎😎 pic.twitter.com/KR0esz1lSD

— Babafemi Raji (CMC, FIMC) (@TopmostStriker) January 15, 2022
Dreams Talks : The role of communication in sports has evolved with the advent of digital media. How do you incorporate digital platforms and technology to engage with fans, players, and stakeholders and enhance the visibility of Nigerian football globally?
Femi Raji : In today's digital age, our communication strategy heavily relies on various digital platforms. We have a strong presence on platforms like Instagram, TikTok, Facebook, and YouTube, where we engage our community and share compelling content. These platforms allow us to connect with fans all over the world. We create content that brings our team closer to the audience, fostering a sense of belonging. The digital space helps us reach a global audience and build meaningful relationships with brands. Our goal is to continually enhance our visibility and maintain a strong digital presence to keep fans excited about Nigerian football.
Read More: Afro Sports: The Adaptation of Tech in African Sports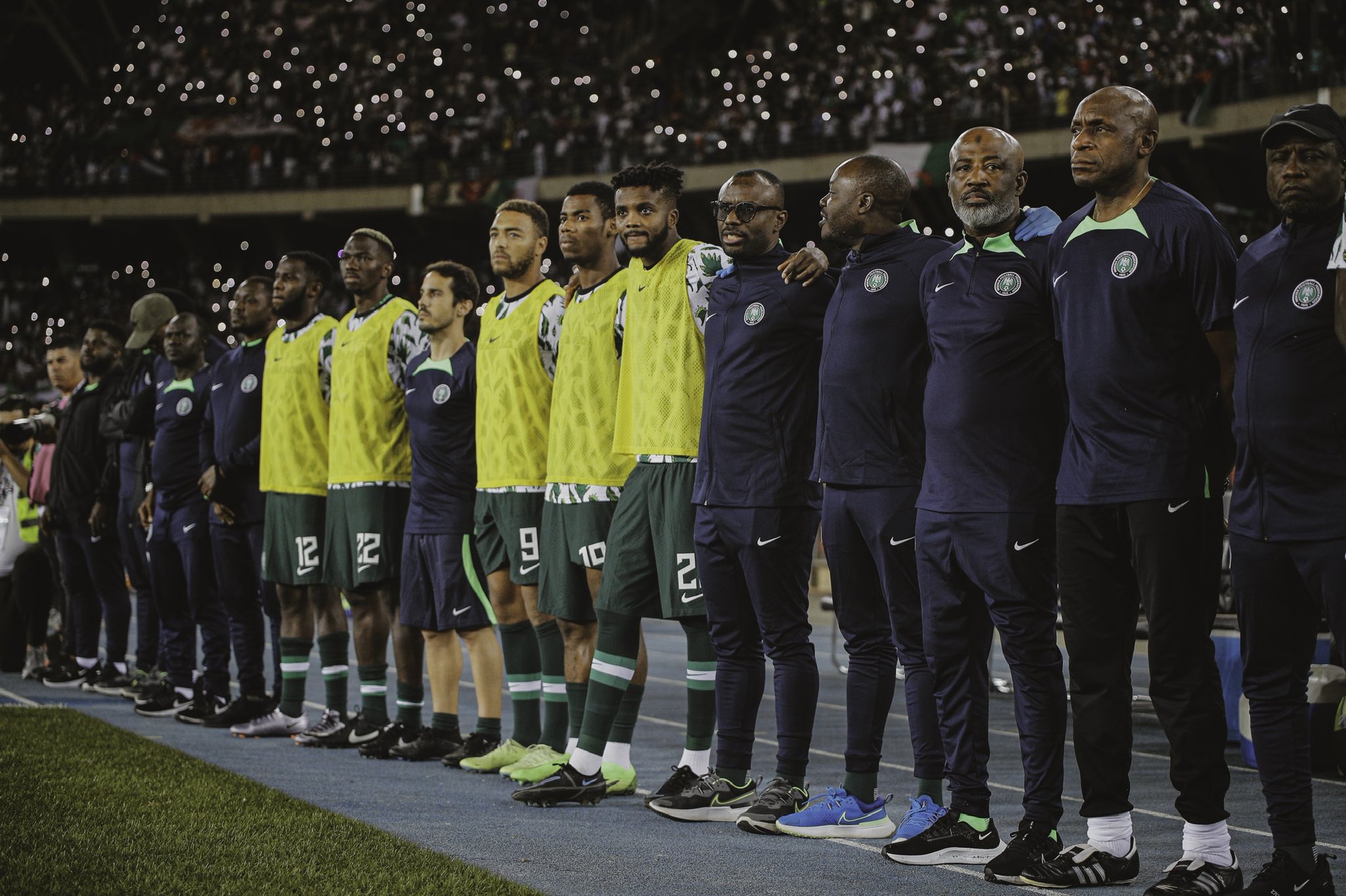 Dreams Talks Conclusion 
We are left with a profound sense of the power of dreams and the indomitable spirit of African football. Femi's journey from sports journalism to a key role in Nigerian football's communication is a testament to the passion and dedication that drive our continent's love for the beautiful game.
In the world of sports, as in life, dreams are the spark that ignites greatness. Through strategic communication, unwavering commitment, and the legacy of champions, Femi Raji has shown us that dreams can be more than aspirations—they can be realized.
So, as the Super Eagles continue to soar on the fields of Africa, we are reminded that dreams are the heartbeat of our continent's footballing soul. And with individuals like Femi Raji leading the way, the future of African football shines brighter than ever.
Our Story So Far. Your Dreams Matter, Your Stories Matter #DreamsTalks #AfricantechSpace pic.twitter.com/seZElwurGq

— Africanian News (@africaniannews) July 3, 2023