The Equatorial Guinean Honourable Minister of Mines and Hydrocarbons, H.E. Gabriel Mbaga Obiang Lima has participated in the fourth edition of the International Energy Conference of Namibia #NIECONFERENCE taking place from today 20-21 April 2022 in Windhoek under the patronage of the Namibian Ministry of Mines and Energy led by the Hon. Mr. Minister Tom Alweendo.
READ MORE: Equatorial Guinea: #InvestInEGEnergy Continues to Gather Momentum
During the Ministerial session of the Conference, H.E. Minister Gabriel Mbaga Obiang Lima advised his counterpart, the Hon. Mr. Tom Alweendo to "Learn from the mistakes and achievements of other African countries that have made similar discoveries to accelerate progress." To which Minister Tom Alweendo has assured that the lessons will be learnt and taken into account, even for future generations.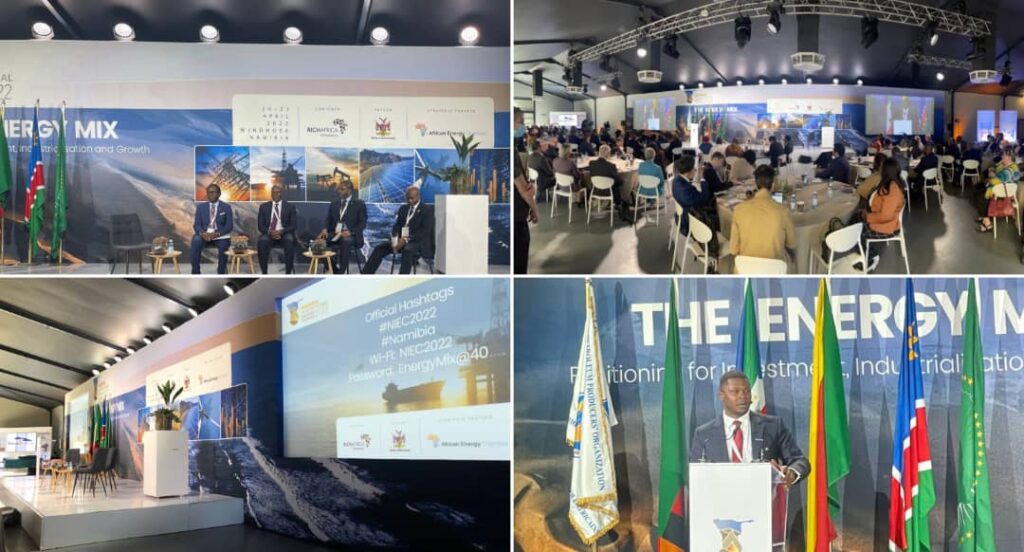 READ MORE: Equatorial Guinea: Top 15 Emerge from the TotalEnergies Startupper Challenge
"We have every reason to believe that this will certainly be a blessing for us," he added.
Appropriately themed "The Energy Mix: Positioning for Investment, Industrialization and Growth", this thought leadership event has brought together energy stakeholders with international investors and partners to drive the growth and development of the industry, as well as to promote Namibia and Africa as the destination for energy investments.