Ambassador Qi Mei of the People's Republic of China to Equatorial Guinea, accompanied by a delegation which included the third Secretary of the Economic-Commercial Office of the Embassy, ​​visited Dreams Hub Research and Innovation Center on Wednesday, March 23. Dreams Hub, AfriLabs member is a centre focused on entrepreneurship and strategies, business development, and provides startups various platforms to equip and connect them with support networks, turning their dreams into successful realities.
The delegation was received by the founder of the initiative, Oscar A. Nchaso Bekari and part of his team.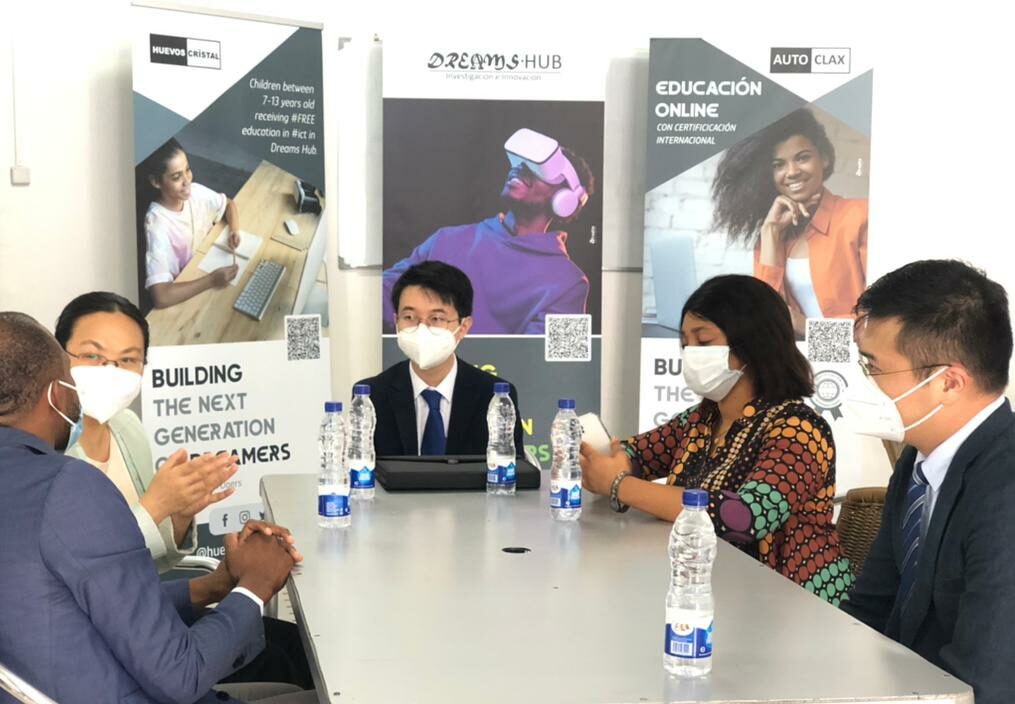 READ MORE: Equatorial Guinea: Proparco Development Finance Institution visits Dreams Hub
Nchaso, on a guided tour, showed the Ambassador the center's co-creation space, while detailing the different programs they have as they both exchanged points of view and discussed on cooperation in various fields between the institutions.
Ambassador Qi Mei got to know and meet some of the Huevos de Cristal (Crystal Eggs) beneficiaries first hand, one of the center´s key projects, consisting of girls and boys between the ages of 7 and 13 from the community, from families with limited financial resources, who receive free training in information technology.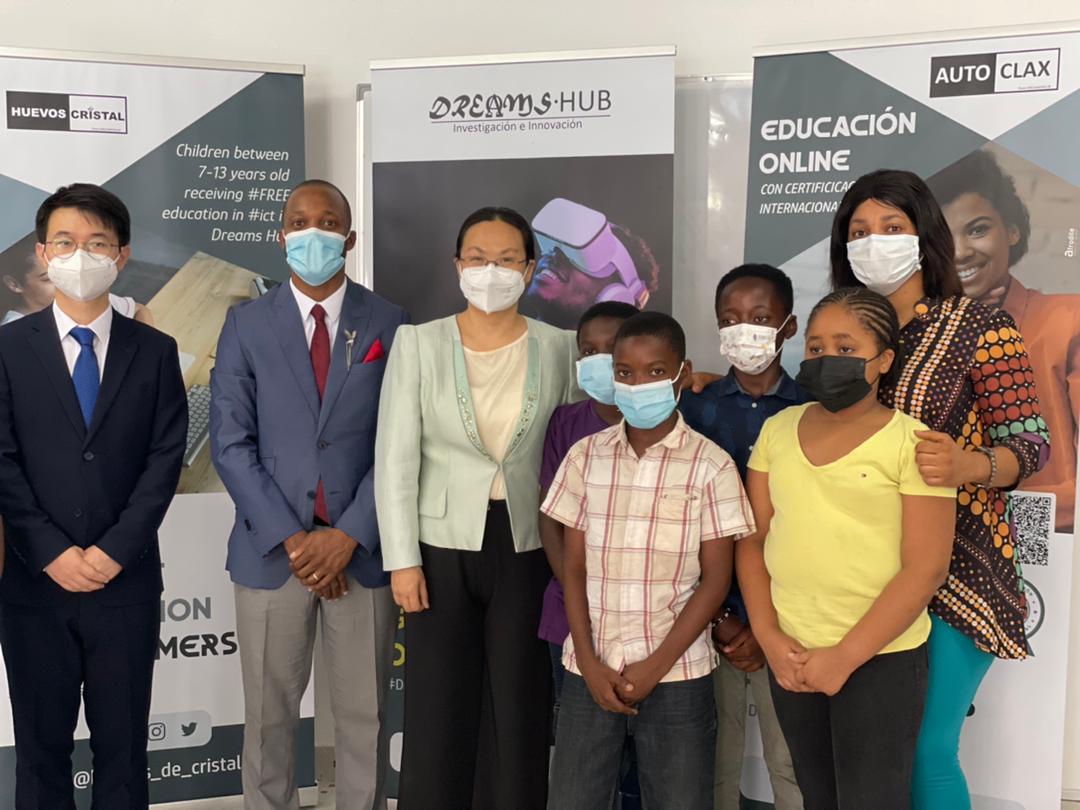 READ MORE: Equatorial Guinea: Proparco Development Finance Institution visits Dreams Hub
Mr. Oscar Nchaso also shared the mission and vision of the center focused on entrepreneurship programs for young people with disruptive ideas, the massive digital education and training program, through its AUTOCLAX platform, with more than 300 courses, for beginners and professionals who wish to continue acquiring new skills.
Qi Mei highly valued the initiative and all the effort made by the center, expressing the Embassy's willingness to support the initiative.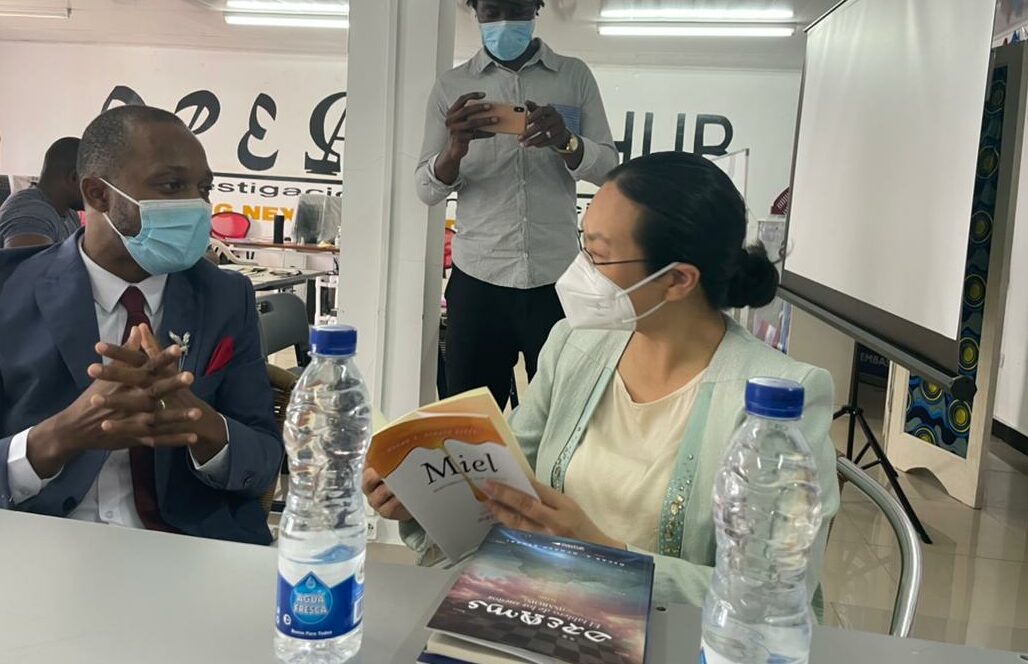 Shortly after her visit, the Ambassador published through her twitter account:
Today I visited the headquarters of @HubDreams and chatted with its founder @NchasoOscar, a talented university graduate from #China. We agree to explore possibilities to support this initiative with funds from the Embassy and Chinese companies. Together let's make our #dreams come true!
Hoy la Embajadora Qi Mei se reunió con Óscar A. Nchaso Bekari, fundador de Dreams Hub (梦想中心). Los dos interlocutores intercambiaron puntos de vista sobre la cooperación en diversos campos entre las dos instituciones. https://t.co/rO2hHmS7h0

— Embajada de China Malabo (@EmbChinaGE) March 23, 2022
On some of the takeaways from the visit, Mr. Oscar Nchaso said:
"The innovative and entrepreneurial ecosystem is in an embryonic phase, however, we are discovering human talent every day through our different programs focused on entrepreneurship. We are another grain of sand to complement similar initiatives in the ecosystem," he said.
READ MORE: EQUATORIAL GUINEA: Director General of Conexxia Visits Dreams Hub
Oscar, who is also a Writer and Economist, signed his three published literary works to the Ambassador as she rounded up her visit, explaining the direct link that each of them has with the research center.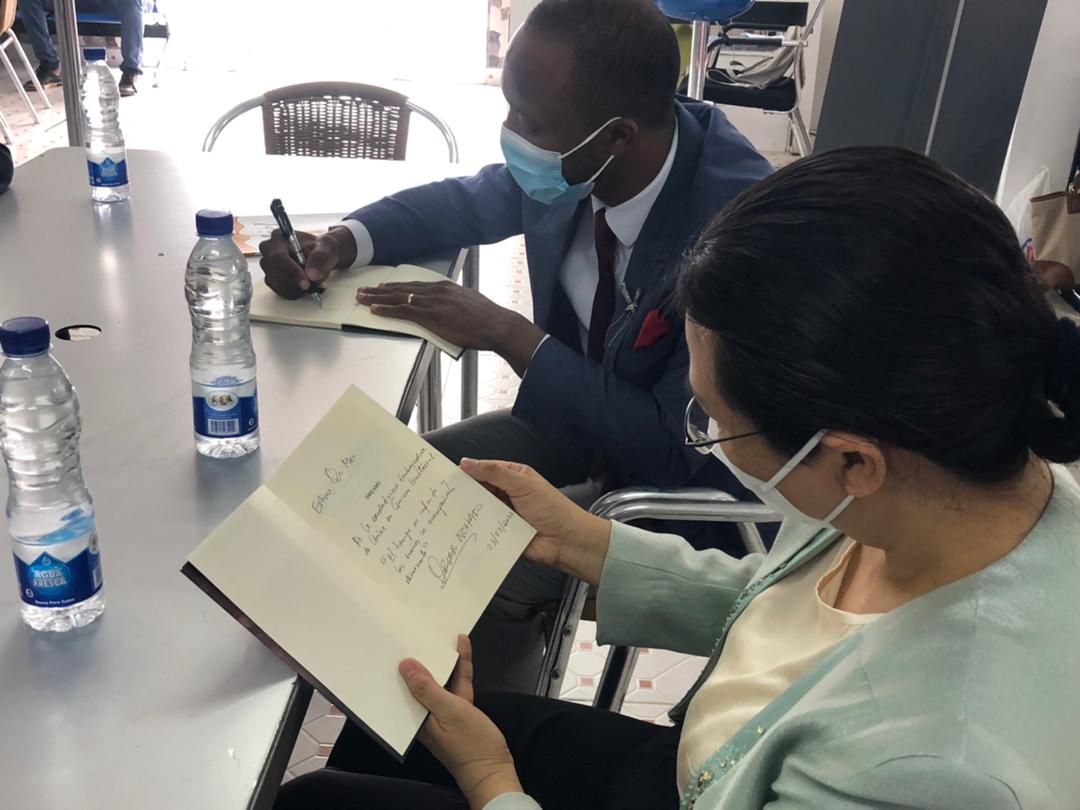 Starting from his first work Dreams, as the main instrument to inspire people to achieve their dreams. "Paraca!das is a book for entrepreneurs, it is the second instrument of Dreams Hub, not as a formula for success, but as a reminder of the necessary ingredients to build constant resilience," he explained. And finally, he signed his third work for her, a compendium of poems that includes a special dedication to China, the country in which he completed his university studies. The author highlighted one of his favorite proverbs, as an incentive to develop the capacity to innovate: "It doesn't matter if the cat is white or black; as long as it can catch mice, it's a good cat" – Deng Xiao Ping.