As it approaches its first anniversary of its chess classes and club, E-Genius Chess Club and its collaborators, Dreams Hub Research and Innovation Center have put together its maiden chess tournament for children and adults.
READ MORE: Equatorial Guinea: Dreams Hub Partner with Vavil Institute for Entrepreneurship Support
Chess your Dreams, as the collaboration between both institutions is named, has seen a rise in the interest and adaptation of game of chess by children, especially for those in Dreams Hub's Huevos de Cristal program; an initiative for children between 7 -13 where they are equipped with relevant skills in information technology and taught at least two international languages.
On Saturday, five clubs gathered at the Dreams Hub Research and Innovation Center alpha hall for the opening ceremony and start of the E-Genius inaugural chess tournament. In what was a day filled with activities and breathtaking chess plays, E-Genius, true to their name, were in excellent form as its representatives in the U-15 and adult categories proved their mettle.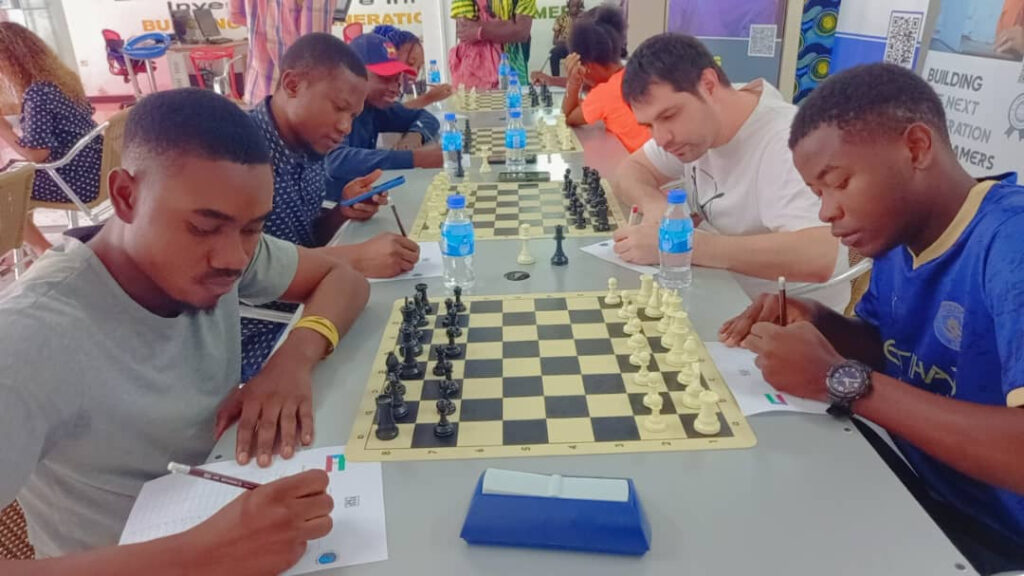 READ MORE: Equatorial Guinea: Dreams Hub launches 'Pitch Your Dreams' to Support Entrepreneurs
The tournament is scheduled to continue for the next two Saturdays (26 and 2nd of September) and the race for winners to emerge is expected to get more interesting and challenging. One of the highlights of the tournament so far has been the competition between the Malabo Chess Club and E-Genius Chess Club as both have served two of the best games so far.
The clubs vying for the ultimate prizes include, E-Genius and E-Genius B Chess Clubs, Malabo Chess Club, San Antonio Chess Club, and Don Fernando Chess Club. In order to also drive up female participation in chess, every club is expected to have at least, one female player, which all clubs have complied with.