By Eleuterio Ekobo,
Made up of just over 100 companies of different sizes and belonging to different sectors of the economy, NAHSCO, the association held a meeting on July 23, 2022 in Malabo to review its action plan for the next three-year period, 2022-2025.
READ MORE: Equatorial Guinea: C-ENERGY Presents to NAHSCO Its Interest in Financing Projects
It is the first meeting organized by the association after its new management were elected, made up of six members, all businessmen who operate in the sector with different services.
"Internationalization" and "competitiveness" were some of the words that have already begun to sound and, according to the new management in its plans for members, they will continue to sound for a long time.
"We have to be competitive and aspire to win contracts in the international market", said Jesús María Nvumba Mbomío, during the meeting.
After operating at the national level for more than three years and organizing international events such as the Oil and Gas Meeting Day on October 1 and 2, 2019, bringing together delegations from more than 10 countries in Malabo, both the management structure and the members the association attending the meeting agree that "it will not be like cutting and sewing but they should start swimming in deeper waters."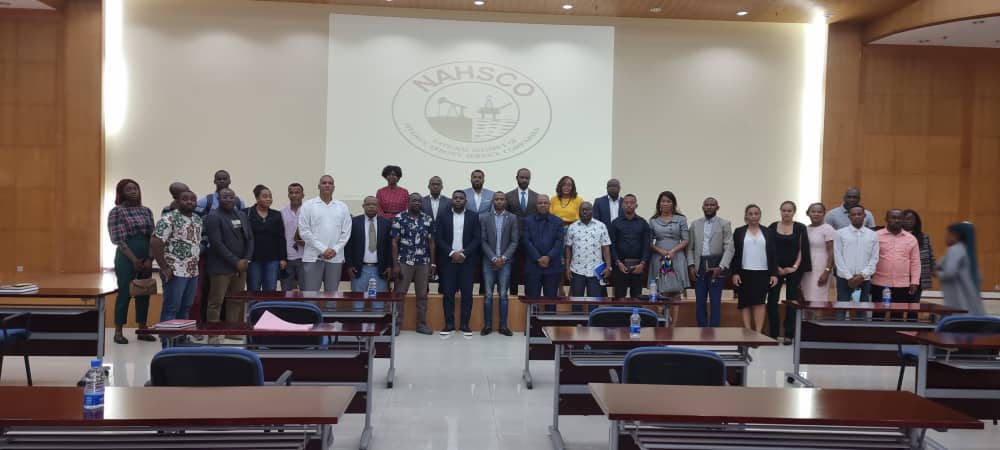 READ MORE: Equatorial Guinea: New NAHSCO Executive Meet With Minister of Mines and Hydrocarbons
"There are Equatorial Guinean companies in the oil sector that have already won markets outside the country. The others can also achieve it with hard work, because we all have the potential", María Concepción Esuba, Vice President of NAHSCO, said during the act.
Guest of honor, Antonio Oburu, General Director of GePetrol, the largest Equatorial Guinean oil company in the country and owned by the state, also advocated associations and hard work to achieve excellence in the provision of services and with this, he said, take the step of internationalization.
"The more companies or people that are in NAHSCO, the stronger the association. The organization has to be strong in quality, image, technically and in everything. With this, there may be collaboration to access financing platforms", said Antonio Oburu, General Director of GePetrol.
The associationism that Oburu spoke of, can be achieved, in the words of Nvumba and according to the NAHSCO strategy, "both by joining forces with other sub-regional and international associations and structures and by attending events in which the image of Equatorial Guinean companies can be promoted. Actions that, as Vice President Esuba pointed out, "will materialize by attending events such as the Central Africa Business and Energy Forum, in Douala, in September 2022", among others.