On September 8th, a noteworthy meeting transpired between representatives from the Equatorial Guinea Technology, Entrepreneurship, Research, and Innovation Center, Dreams Hub, and a delegation from the Chinese Embassy. The primary agenda revolved around fostering new avenues of collaboration, with entrepreneurship, technology, and innovation standing as the central pillars of discussion.
Read More: Nurturing Africa's Biodiversity Through Innovation & Eco Education
The Chinese delegation from Beijing to Malabo, led by Mr. Xiong Chang, Chief of the Politics Section and Attaché of the Section, along with Ms. Wuzi Wei, engaged in constructive dialogues with the Dreams Hub team. The latter was spearheaded by its Founder and Executive Director, Mr. Oscar Nchaso, accompanied by Tania Elena Megogo Bokamba from the Communication department, and Maria Nchaso, a Managing Partner.
The meeting served as a platform for both parties to exchange narratives and ideas, primarily centered on reclaiming control over their stories. Over time, various media outlets have perpetuated misconceptions about Africa, China, and their interrelationships. The consensus reached during the meeting was the need for intentional action to reshape these narratives. Dreams Hub suggested the use of pan-African media outlet Africanian News as a conduit to amplify collaborative outcomes between the Embassy and the entrepreneurship center in Malabo.
Read More: Tech Harmony in African Fields, Cultivating Agro Tech with Local Wisdom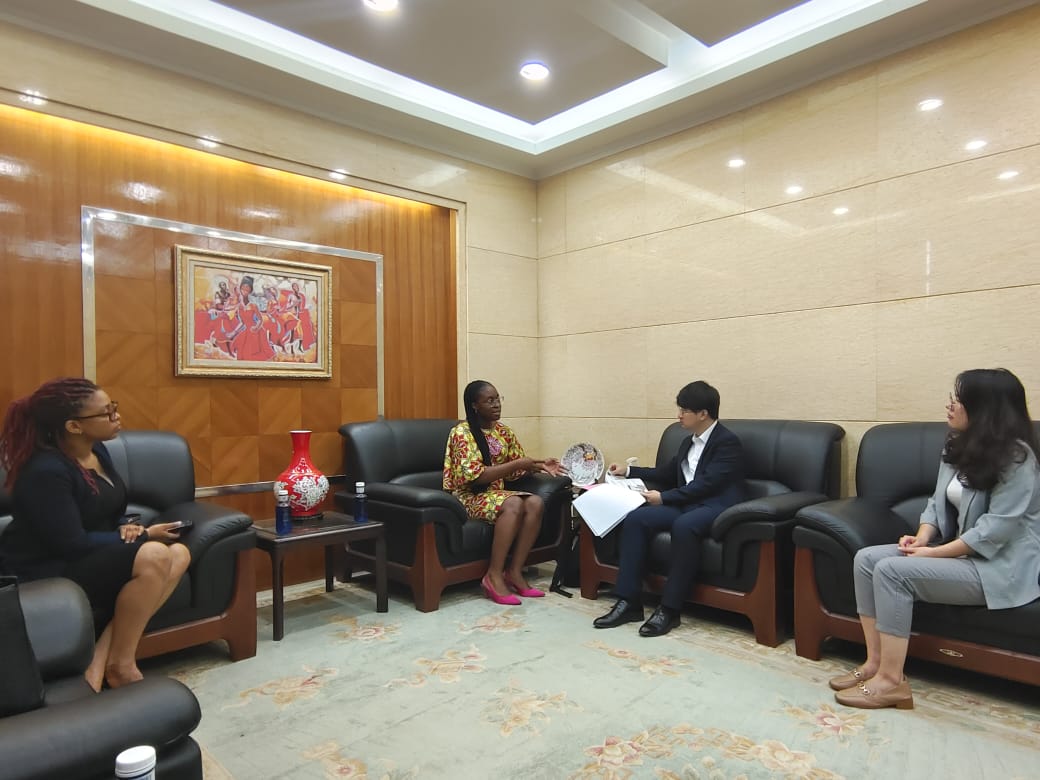 Africanian News, an initiative rooted in Africa and crafted by Africans, seeks to bridge cultures and strengthen ties between nations. The meeting underscored the significance of preserving individual identities while enhancing mutual understanding, growth, and community solidarity.
In addition, Dreams Hub extended an invitation to Embassy representatives to visit 'La Capsula,' Dreams Hub's business incubator, with the intention of exploring potential collaborations to support in-house entrepreneurs.
Read more: Equatorial Guinea: Viceminister of New Technologies meets ecosystem builders ahead AfriLabs Annual Gathering
Looking ahead, both parties are committed to translating their willingness into tangible projects and initiatives that advance mutual cooperation and shared objectives. This meeting stands as a testament to the enduring bonds between the two cultures, founded on centuries of friendship and collaboration.