Fast fashion is a significant contributor to water contamination and pollution, and has a significant negative environmental impact on the world's water supply. To draw attention to the rising water contamination, Yvette Tetteh, a Ghanaian activist, is swimming the roughly 500-kilometer-long Volta River.
Read More: Rwanda Registers Record-High Growth in Women-Owned Businesses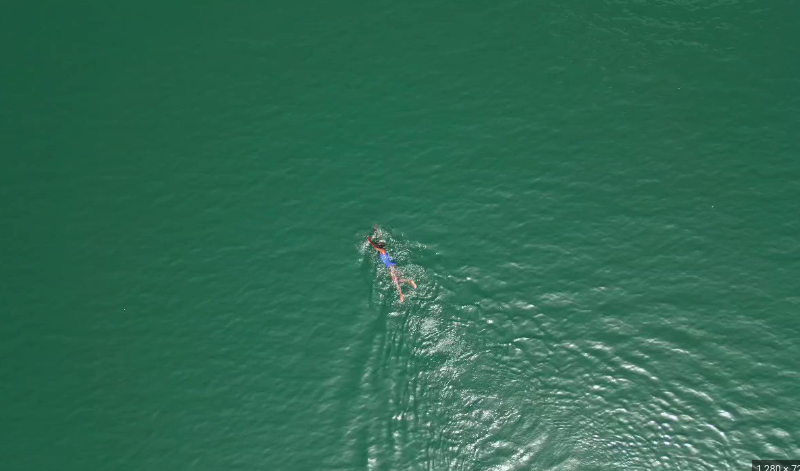 The country's water systems are suffering as a result of the importation of secondhand garments to Ghana, known as "Obroni Wa-Wu." A company owner, activist, and athlete, Tetteh is also gathering water samples along the route to check for contamination. According her, she took on this endeavour because, based on her observations and studies, there is now a waste management dilemma, particularly with textiles.
According to the World Resources Institute (WRI), chemical dye is a key chemical culprit used in the manufacture of clothing. It is believed that textile dyeing accounts for around 20% of all global water contamination. Unfortunately, the water used to apply chemicals and dye fabrics is often then dumped back into rivers and other waterways.
Although circularity in the textiles value chain and sustainable fashion are achievable, consumers worldwide are buying more clothes than ever before and using them for shorter periods of time than ever before, discarding clothing as quickly as fashions change.
Read More: Arab League votes unanimously to re-admit Syria
Plastic fibres are polluting the oceans, the wastewater, toxic dyes, and the exploitation of underpaid workers. While the environmental consequences of fast fashion are mounting, scientists argue there is another way: a circular economy for textiles, according to a UNEP report.