The group has cut down trees using power saws, stolen livestock and set the farm on fire. The motive is still unknown, the BBC reported. However, earlier last week, sources said that Kenyan Kwanza leaders intended to organize locals to swarm President Kenyatta's property.
These politicians have been blaming the president for supporting the current Azimio wing protests.In an interesting initiative intended to pressure the William Ruto-led administration to decrease living expenses, Raila Odinga and his Azimio allies are set to swarm the city this afternoon.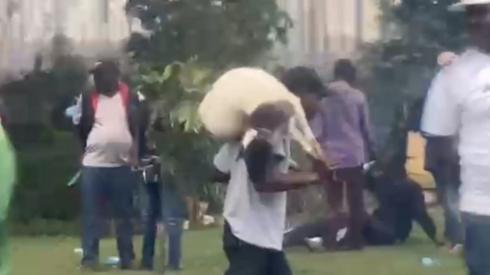 Read More: African Entrepreneurship Grows Amid Global Investment Drop in Start-Ups
Azimio is requesting that the president include them in the decision-making for IEBC officials as well as the intriguing launch of IEBC servers.