By Metohuey Michael Adoglo
Bandits who attacked an Abuja-Kaduna train and killed eight people have released a fresh hostage video showing their victims in an unidentified location suspected to be a forest.
The Chief Executive Officer of Nigeria's Bank of Agriculture, Alwan Ali-Hassan, who was recently released, was flanked by other abductees in the new video.
READ MORE: Nigeria 2023: Vice President Yemi Osinbajo declares for presidency race
The masked bandits wore military uniforms and stood behind the abductees in the video released on Sunday.
Some of the captives were seen calling on the government to come to their rescue. Another man said he was on his way to Kaduna for eye treatment when he was abducted.
The attack on the train between Abuja and Kaduna on March 28 saw the terrorists detonate a bomb on the track and open fire on the train.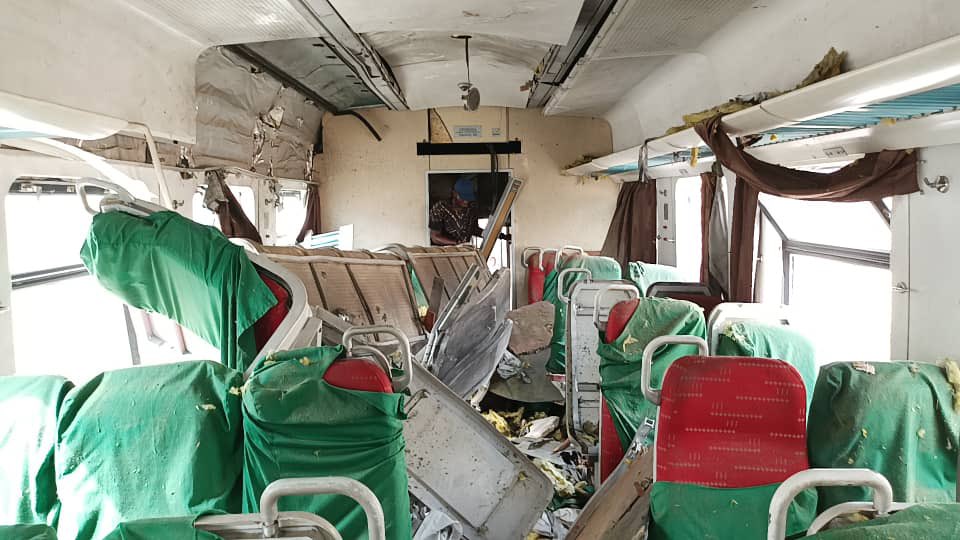 READ MORE: Nigeria: El-Rufai Laments, DHQ Fails To Deploy Tucano In N'West
As of Monday, April 4, the whereabouts of 168 passengers are still unknown, according to the Nigerian Railway Corporation.
In a statement last Sunday, the NRC said of the 362 passengers on board the train when it was attacked, 186 had been confirmed safe.
The NRC said of the remaining 176 passengers, eight have been confirmed dead, leaving the whereabouts of 168 still unknown.
In the first video, the speaker said they decided to release Ali-Hassan out of compassion as a "Ramadan gesture," and his "advanced age".
Although the speaker claimed no ransom was paid for Ali-Hassan's release, family sources said they had to pay money to the captors.
The masked men do not claim affiliation to any group but the recording closely resembles propaganda videos by terrorist groups waging a more than 12-year insurrection in Nigeria's northeast.
The views and opinions expressed in this article are those of the author's and do not necessarily reflect those of Africanian News.