By Metohuey Michael Adoglo
Nasir El-Rufai, the Governor of Kaduna State, last Wednesday said he was frustrated and helpless; adding that the military knew the location of the bandits wreaking havoc in the state, but was refusing to bomb their hideouts.
This is just as he learnt that five months after a Federal High Court designated bandits as terrorists, the Nigerian military had yet to deploy the Super Tucano aircraft in the North-West.
READ MORE: Nigeria: Bandits Raid Kaduna And Zamfara, Inflicting Great Chaos
Recall that the Attorney-General of the Federation, Abubakar Malami (SAN), had on November 25, 2021 obtained a judgment designating all gunmen in the North-West as terrorists. This was said to be a condition by the United States government for the deployment of the aircraft outside of the North-East.
However, top sources confirmed that the Super Tucano had not yet been deployed in the North-West.
READ MORE: NIGERIA: TERRORISTS KIDNAP CATHOLIC PRIEST IN KADUNA
Addressing journalists on Wednesday when the Minister of Transportation, Rotimi Amaechi, visited the state to assess the situation following a terrorist attack on a Abuja-Kaduna train that left at least eight persons dead, El-Rufai said the terrorists' hideouts should be bombed.
He said the location of the terrorists was public knowledge and even the Department of State Services usually monitors their telephone lines.
READ MORE: Nigeria: Nigerian Government Working On New Police Salary Structure
The governor stated, "We have enough intelligence for us to take action. The Air Force undertakes enough ISR (Intelligence, Surveillance and Reconnaissance); and the DSS has informants all over the place.
The Governor expressed his frustration about the situation, saying, "I'm angry, frustrated and feel totally helpless. Let us establish military bases within Katari and Rijana (in Kaduna)."
On his part, Amaechi said the Nigerian Air Force would start escorting trains, adding that repair works on the bombed rail track would commence immediately as efforts were now on to install security sensors on the tracks.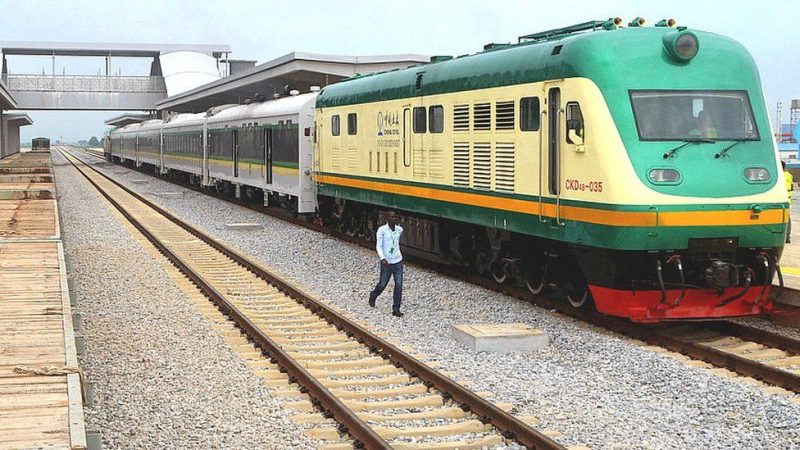 On when the repairs of the bombed tracks would be fixed, Amaechi said, "We will commence work immediately and the military has promised us security as we work. It is less than 2km of rail tracks. We will complete the work as soon as possible.
Meanwhile, the House of Representatives' investigation of terrorist attacks on the Kaduna International Airport and an Abuja-Kaduna rail line and train suffered a setback over the failure of the ministers and leaders of the security and intelligence community to show up at a meeting called for Wednesday.
The House had at the plenary on Tuesday resolved to invite the relevant ministers and those in charge of the nation's security to an emergency meeting over the attacks.
The views and opinions expressed in this article are those of the author's and do not necessarily reflect those of Africanian News.