By Metohuey Adoglo
Africa, a continent woven from a myriad of cultures and traditions, has a rich history of celebrating individuality. Yet, beneath the colorful mosaic of diversity, an unsettling undercurrent persists—a tendency to unfairly judge Africans who choose to express themselves through body modifications, distinctive hairstyles, unconventional fashion, and cross-dressing. Can these individuals truly be themselves, or are they bound by the chains of societal expectations?
Read More: What are Carbon Credits? What impact do they have on Africa's Economy
Stereotypes, often fueled by unfounded biases, cast shadows on the path of those who dare to be different. Within African communities, this bias is particularly poignant when it comes to individuals who flaunt their uniqueness through body art, unorthodox hairdos, cross-gender attire, and distinctive clothing choices.
However, as Africa's innovation hubs and tech industry gain prominence, there's a glimmer of hope on the horizon. These industries have emerged as beacons of change, exemplifying acceptance for diverse expressions. But do they truly embrace these unique individuals? Are there lessons to be learned from sectors that have successfully dismantled bias in Africa?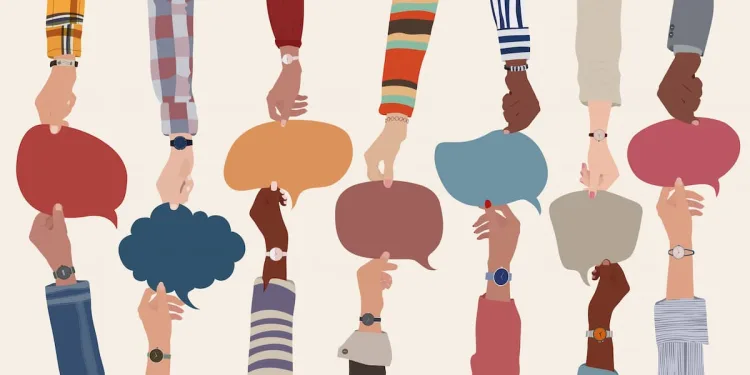 Tech and Innovation Hubs
In countries like Nigeria, Kenya, and South Africa, burgeoning tech and innovation hubs are leading the charge in fostering diversity and inclusion. These spaces often celebrate employees and entrepreneurs with diverse styles, challenging stereotypes and promoting acceptance.
Creative Industries
Africa's burgeoning creative industries, from fashion to film, have increasingly embraced and celebrated uniqueness. Renowned fashion designers like Duro Olowu and filmmakers like Wanuri Kahiu have pushed boundaries and shattered stereotypes through their work.
Music and Entertainment
The African music and entertainment scenes are thriving grounds for self-expression. Artists like Nakhane and Moonchild Sanelly have used their platform to challenge norms and encourage acceptance of diversity.
Read More: Navigating Africa's Aviation Landscape with Green-Tech & Sustainable Solutions
In the fabric of African society, threads of diversity are woven deep, waiting to be celebrated rather than concealed. As innovation hubs and forward-thinking industries pave the way for a more inclusive future, we must ask ourselves: Can we untangle the knots of bias and discrimination that have held us back for too long? Are we ready to let every African shine in their own unique way, as the tech industry and other sectors have shown is possible? The answer lies in our collective choice to embrace the rich tapestry of individuality that Africa truly is. 
Our Story So Far. Your Dreams Matter, Your Stories Matter #DreamsTalks #AfricantechSpace pic.twitter.com/seZElwurGq

— Africanian News (@africaniannews) July 3, 2023