The Spanish Embassy in Equatorial Guinea recently hosted an inauguration ceremony attended by authorities, businessmen, and diplomatic corps. During the event, the Ambassador of Spain, Alfonso Barnuevo Sebastian de Erice, emphasized the significance of Europe's role as a major donor, investor, and trade partner for Africa.
READ MORE: Spain: The 2023 China EU Summit Set to Return on the 4th of July
Spain, in its presidency of the Council, expressed its commitment to fostering partnership with Africa and strengthening mutual trust through constructive and positive approaches that yield tangible results.
Equatorial Guinea was invited to enhance regional cooperation, promote economic diversification, and address maritime security concerns. The priorities during the Spanish presidency also include cooperation to tackle the challenges of a fragmented world, digital and green transitions, and advancing the social agenda to achieve greater well-being and equality.
READ MORE: Impact of the new Immigration regulations on the daily life of migrants in Spain
The global context was highlighted, with concerns over trade wars, the impact of conflicts, energy crises, disruptions in supply chains, and growing inflation.
Ms. Maricuz Evuna Ándeme, Secretary of State for Foreign Affairs, International Cooperation, and Diaspora of Equatorial Guinea, stressed the urgent need to address these challenges, including armed conflicts, terrorism, pandemics, climate change, and migrations, which have led to increased poverty rates and humanitarian crises.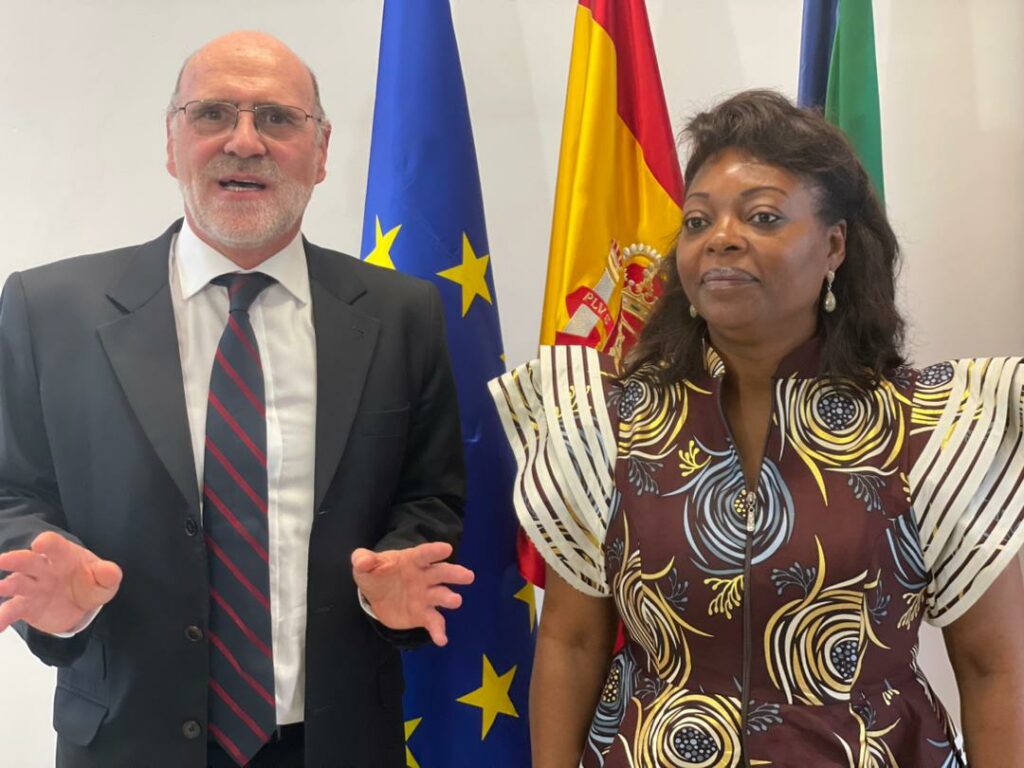 The relevance of the European Union was emphasized, with a call for a more active and supportive role in seeking shared and sustainable solutions. It was noted that African governments are determined to meet development goals outlined in the African agenda for sustainable development, ensuring the majority of the population has access to dignified living conditions.
The Ambassador concluded by expressing his wishes for a successful Spanish Presidency of the Council of the European Union and reaffirmed Equatorial Guinea's commitment to continue working closely with the European Union and the Government of Spain during their six-month term. The aim is to transform cooperation into fruitful and mutually beneficial exchanges.
The ceremony highlighted the importance of collaboration, unity, solidarity, dialogue, and peaceful dispute resolution while respecting the cultural diversity of the European and African peoples.