US military forces shot down over the sea what the Pentagon described as a Chinese spy balloon that flew over US territory this week. The US Defence Department confirmed that its fighter jets shot down the balloon over US territorial waters on Saturday.
Read More: New UN Report Reveals Climate-Related Disasters as a Major Cause of Human Trafficking
US President Joe Biden said he gave the order to shoot down the balloon. He had been under intense pressure to act since it first appeared in US airspace. China has consistently denied the spying story, claiming that the balloon was for scientific purposes and that it deviated from its intended route.
The balloon's arrival in the US follows tensions between Washington and Beijing, and led Secretary of State Antony Blinken to cancel a visit to Beijing.Blinken said the presence of the spy balloon was "an irresponsible act". However, China – which claims it is a weather balloon that strayed – has called for handling the matter with a "cool head".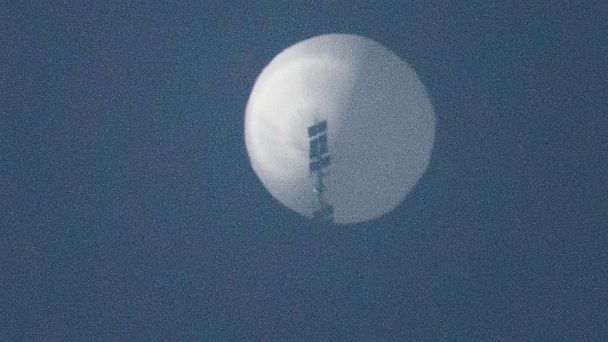 In another similar event, the US reported the presence of a second balloon hovering over Latin America on Friday.China has expressed remorse over the incident, saying on Saturday that it has "never violated the territory and airspace of any sovereign country".In a statement, its Foreign Ministry downplayed the significance of the cancellation of Blinken's trip and said neither side had made an official plan.
The US diplomat was expected to visit Beijing on 5-6 February to discuss a range of issues, including security, Taiwan and the covid pandemic. It would have been the first high-level US-China summit in three years. He added that Beijing "will not accept baseless conjecture or rumors" and accused "some politicians and media in the US of using the incident" as a pretext to attack and discredit China.
Read More: Immigrant Women And Their Struggle For Equal Rights In Spain
According to US officials, the balloon flew over Alaska and Canada before appearing in the US state of Montana, home to many nuclear missile sites.
The incident infuriated US officials, although the Pentagon clarified on Thursday that the balloon was "moving at an altitude well above commercial traffic" and "posed no military or physical threat to people on the ground".
On Friday China acknowledged that the balloon was its property, saying it was a civilian craft being used for weather research, and had been diverted by bad weather.Later on Friday, the Pentagon said a second Chinese spy balloon had been spotted: this time over Latin America, with sightings reported in Costa Rica and Venezuela. So far, China has not publicly referred to the second balloon.