By Metohuey Adoglo
Rwanda, a nation nestled in the heart of East Africa, holds the charming city of Kigali within its borders. Beyond being the capital, Kigali is a tapestry woven with economic, political, and cultural threads that have flourished over time. The city's transformation into a tech and innovation hub in Africa is a tale of remarkable progress – and now Rwanda's vibrant capital, Kigali, awaits the arrival of even more visionaries, innovators, and leaders from across the continent for the eagerly anticipated AfriLabs Annual Gathering 2023.
From October 11th to 13th, under the theme "Accelerating Africa's Digital Economy; by the Strength of our Community," this extraordinary event promises a convergence of minds and a celebration of progress.
As the community gears up for this transformative gathering, let's delve into some captivating key facts about the captivating city that will serve as the backdrop to this momentous occasion.
Read More: AfriLabs Annual Gathering 2023: Accelerating Africa's Digital Economy
1. The "Land of a Thousand Hills"
Kigali's nickname, the "Land of a Thousand Hills," encapsulates the breathtaking landscape that graces this city. Its undulating terrain presents sweeping vistas that invite awe and inspiration, making every corner a picturesque masterpiece.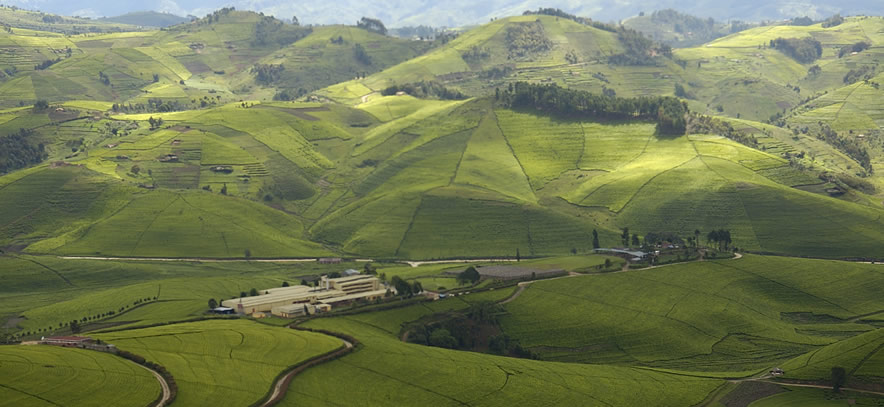 2. The Name's Significance
Derived from the Kinyarwanda word "kigaliro," which translates to "large," the name Kigali is emblematic of the city's expansive growth and burgeoning significance within Rwanda.
3. A Home for Over a Million
With a population surpassing one million inhabitants, Kigali stands as a densely populated marvel, continuously attracting residents from far and wide due to its allure and opportunities.
4. A Melting Pot of Languages
In the vibrant streets of Kigali, English, French, and Kinyarwanda harmoniously intertwine as the official languages. This linguistic blend shapes the city's diverse cultural and commercial landscape.
Read More: Key Factors Driving Digital Economy Growth in Africa
5. A Hub for Global Confluence
Kigali takes pride in being a pivotal hub for conferences and gatherings across the continent. Possessing world-class conference facilities, the city plays host to an array of international events, cementing its reputation as an epicenter of global discourse.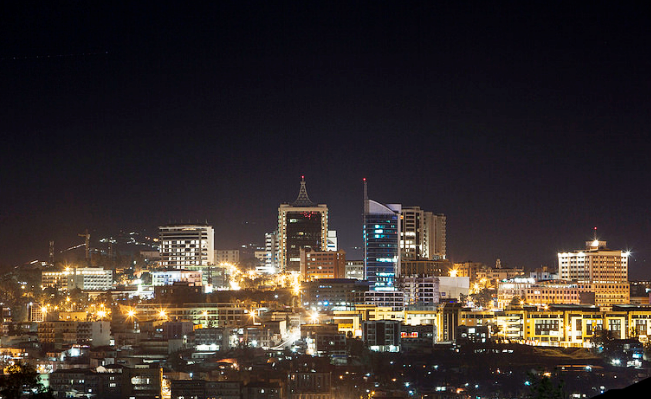 6. The Heartrending Memorial
The Kigali Genocide Memorial Center stands as a poignant tribute to Rwanda's past. Dedicated to the victims of the 1994 genocide, this center serves as a vital educational haven that immortalizes the tragedy while fostering a spirit of unity and healing.
7. Where Nature and Wildlife Flourish
Kigali embraces the splendor of nature through its national parks and reserves. These havens of biodiversity offer opportunities for wildlife enthusiasts and adventurers to explore Rwanda's ecological marvels firsthand.
8. The Architectural Jewel
The iconic Kigali Convention Centre graces the skyline as a testament to the city's modernity and architectural finesse. This striking edifice not only symbolizes Kigali's progress but also stands as a testament to the nation's embrace of the future.
9. A Canvas of Artistry
Kigali's streets resonate with creativity, boasting a vibrant arts and crafts scene. Local artisans pour their talent into crafting exquisite handmade pieces that pay homage to Rwanda's rich cultural heritage.
10. A Place of Remembrance
The Kigali Genocide Memorial serves as a poignant reminder of Rwanda's history, as it cradles the final resting place for more than a quarter of a million victims of the genocide. It stands as a somber sanctuary for reflection and a beacon of hope for a united future.
Read More: My Debut Afrilabs Annual Gathering Experience
From the undulating landscapes to the striking architecture, Kigali's charm encapsulates the essence of the continent's journey.
The stage is set, let us converge in Kigali, where the spirit of progress and unity intertwines with the legacy of a resilient nation. As AfriLabs Annual Gathering 2023 unfolds, let us celebrate the strength of community and the boundless possibilities that lie ahead, against the backdrop of Kigali's captivating allure.
Our Story So Far. Your Dreams Matter, Your Stories Matter #DreamsTalks #AfricantechSpace pic.twitter.com/seZElwurGq

— Africanian News (@africaniannews) July 3, 2023