As of 1 March 2023, the banknotes shown in the photos will cease to be "legal tender" and will therefore no longer have any "liberatory power". In other words, they will no longer be accepted for any type of activity in the CEMAC.
Read More: Africa's longest River is Under Threat, Inciting a Domino Chain Reaction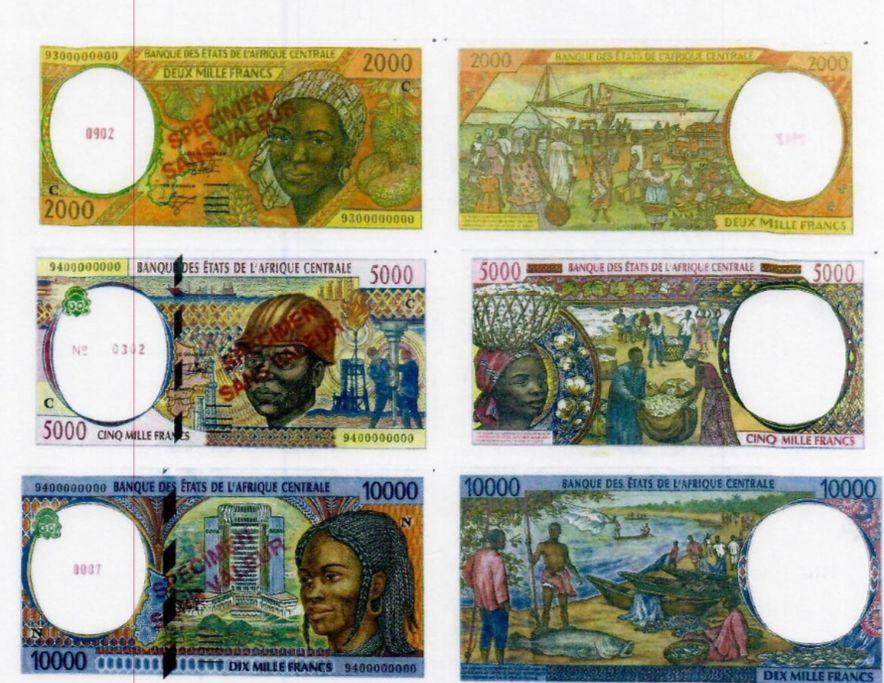 In order to ensure that the impact of this measure does not affect anyone abruptly, it has been decided to remove them progressively, which is why a timetable has been established:
(i) 1 March to 31 May 2023.
These banknotes can be handed in at the counters of commercial banks and the BEAC in exchange for the new banknotes put into circulation.
(ii) 1 June 2023 to 31 May 2024
Only the BEAC will accept the exchange of these banknotes for the new banknotes currently in circulation.
(iii) As from 1 July 2023
1992 type banknotes can no longer be exchanged for the new banknotes in circulation.
Read More: Emmanuel Macron Set to Tour Four Central Africa Nations
This new range comes after the 2002 range, 20 years later. According to the Bank of Central African States, these new bills were put into circulation on December 15, 2022 in accordance with the decision taken on November 7 in Douala by the Ministerial Committee of the Central African Monetary Union (UMAC).
The BEAC had stressed in a press release last November that despite the introduction of new banknotes of the 2020 range, the 2002 range of banknotes continues to be in force in the Economic Community of Central Africa (Cemac).