By Sandra Sioto,
Music in Equatorial Guinea continues to grow and reach new heights and as such, we are seeing the rebirths and births of genres like the Kizomba genre.
According to the originator os this new genre, he says "Kizomba is a genre close to a style of music that we make in Annobón, it is rooted in my culture and tradition."
READ MORE: Spain: Mentiras Verdaderas – Leonora Angono Makes Literary Debut
Hacker Bull, has a new album out titled Vóto Mûndû. The album comes with the intention of promoting Sãlôngô, a genre created by him and based on kizomba and zouk with influences from the Pande style of the artist Desmali.
Nohe Bull Mum, better known as Hacker Bull, is a singer based on kizomba or gospel music, although he has also confessed to us that he considers himself capable of performing any other musical style.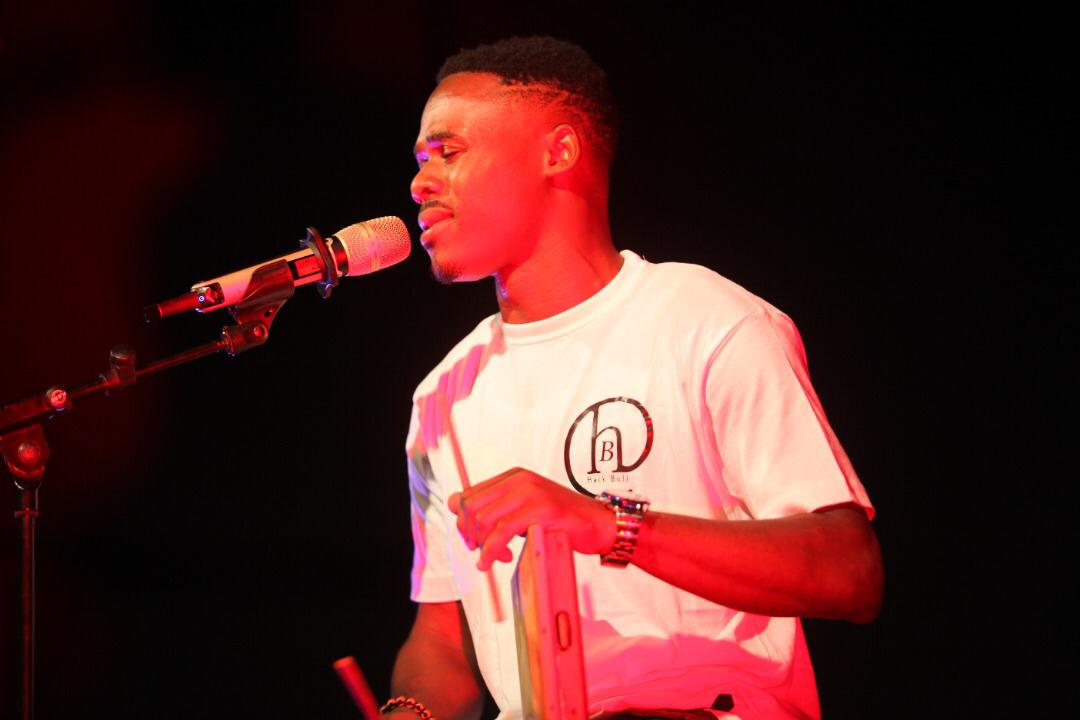 His passion for music runs in the family, as he has been surrounded by percussionists, rappers, and sacred music singers. At the age of nine, he was already singing and composing songs for his group Rimas del Barrio Herido, with whom he was from 2002 to 2010, when he began his solo career.
READ MORE: Equatorial Guinea: The Cultural Center of Spain in Malabo opens the exhibition "Our Reality", by photographer Aquiles Mensa.
After his album FOME, Hacker Bull arrives this year with Vóto Mûndû (vueltas de la vida), an album with traditional-modern sounds in the author's words that fuses the traditional sound of the bottle, the Tambali or the Dun instruments of his Annobón town, with modern sounds and musical resources of folklore.
The 8-track album includes collaborations with national and international artists such as: Jojo El 25-04, Leo Maga, Sahara Queen on the bonus track or Michael Do Rosário, a Mozambican artist with whom he shares the single Ndôla Mû.
In conversation with Hacker Bull, the interpreter of "Noviazgo" has assured us that despite the fact that making Kizomba in a country where more commercial genres predominate is a challenge, his intention is to make national music occupy international markets, especially where Zouk or Kizomba predominate.
READ MORE: Just a Girl from a Small Island in Africa with Big Dreams
"Kizomba is a genre very close to the Banx Kere-Kere of the Tômbô Palé that we do in Annobón, it comes naturally to me, it is a genre rooted in my culture and tradition, that is why I have decided to promote my music in this style. Making myself known as an artist of the Zouk and Kizomba world, allows me to be more natural and above all to print my identity; Today we are talking about Sãlôngô, a totally new style created based on the Tômbô Palé, Kizomba and influenced by the Pande of the artist Desmali, which makes it a living genre, with a background, history and capacity for adaptation and evolution" .
It must be said that for now, this new musical style embodied in his album Vóto Mûndû, will take him to a live concert on December 10 at the French cultural center in Malabo, where he will present the single Ndôla Mû together with the Mozambican artist Michael Do Rosário and other songs from the album with his band Sãlôngô.
Dreams Hub contributed to this story