By Metohuey Michael Adoglo
Last Monday the 21st of March was the celebration of the International Day of Forests 2022 edition. Placed under the theme "Forests: a sustainable production and consumption", did not go unnoticed in Parakou whose forest is suffering setbacks.
READ MORE: Benin: Trade Unionists Satisfied With Measures Taken By The Government
The celebration of the 2022 edition of the International Day of Forests, last Monday, March 21, was an opportunity to raise awareness among the people of this city, the importance and role of forests in preserving biodiversity, their ecological, economic, socio-cultural, health and scientific benefits, as well as the measures to protect them. Their attention was also drawn towards the importance of reforestation and forest management at the Forestry Inspectorate of Borgou.
READ MORE: Benin: 2022 State Budget Management, A Package Of Social Measures
The forest of Parakou is part of the seven reforestation areas identified on the national level. Its surface area was then around 430 ha. Considered as the green lung of the city, it plays an important role in the protection of its environment and the quality of the ambient air.
Unfortunately, with the anthropic pressure due to population growth, this forest has seen its area reduced. It is now less than 195 ha.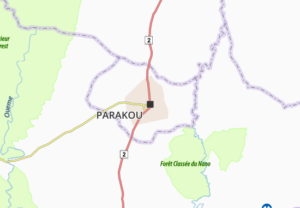 READ MORE: Benin: Government Spokesperson Clarifies Uncertainty on Free Caesarean Births In The Country
According to Captain Emmanuel Salifou, there are several factors that negatively impact the state of forests in Benin. That of Parakou has not escaped. "Today, our forests, whether protected areas or classified forests, are taken over by farmers in search of fertile land. This means that a good part of our vegetation cover is disappearing. With the galloping phenomenon of demography, all this has an impact on forest areas. There is also the illegal cutting of wood for the construction of houses and the realization of furniture," he said.
At this rate, what will happen to this forest in a few years? Will it not end up disappearing entirely? To avoid the worst, it is therefore urgent to deal with the most urgent.
The views and opinions expressed in this article are those of the author's and do not necessarily reflect those of Africanian News.