For 15 days, they traveled through villages and city districts to popularize their legislative projects. Now the electoral campaign for the legislative elections ended last Friday in accordance with the provisions of the electoral code, as applied by the Autonomous National Electoral Commission (Cena).
READ MORE: Benin Republic Obtains 116 billion CFA francs From The World Bank
Seven parties, three of which claim to be in opposition, are vying for the 109 seats in the National Assembly.
Among them, Les Démocrates, the party of former President Thomas Boni Yayi, is participating in a ballot for the first time and will have to measure his strength.
The Bloc républicain (BR), the party of the presidential movement best rooted in the north, will have a strong opponent this time in this area where the former head of state is based.
Discreet since the beginning of the campaign, former President Thomas Boni Yayi has made trips to several localities in Norther Benin last week.
Habib Touré Dramane, deputy on the Democratic list in the eighth district, sees this as an asset for his party's campaign, able to "galvanize" voters.
READ MORE: Benin Republic: Modernizing Cotonou
The Republican Bloc has been behind the government for seven years. UP [the Progressive Union party] has now become UPR [Progressive Union Renewal] and has stayed with the government.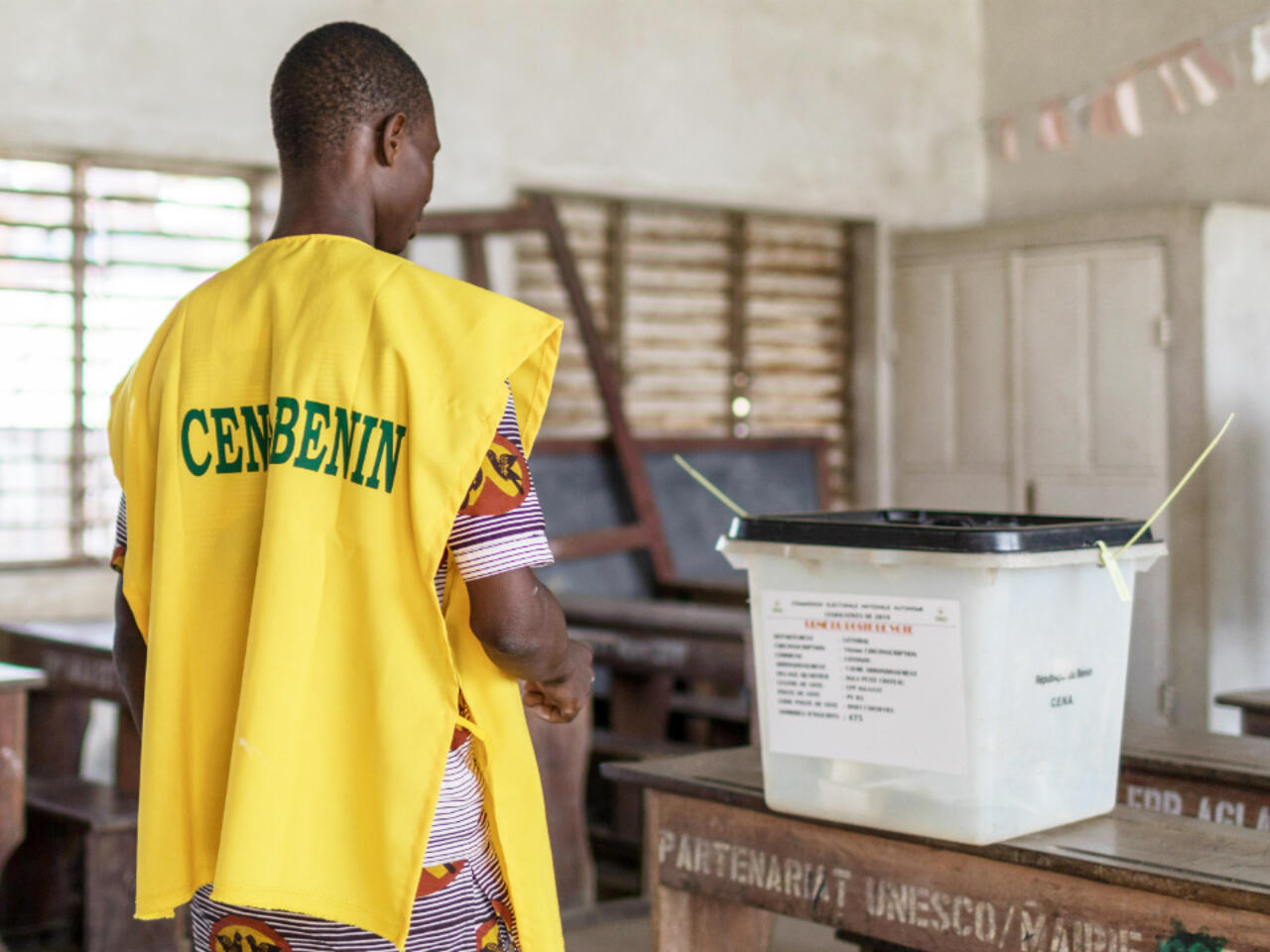 Article 44 of the legislation stipulates: "The number of deputies in the National Assembly is 109, including 24 seats reserved exclusively for women.
The Director of the electoral body gave an update on preparations to the press in a huge room where all the election materials are stored. He said The entire perimeter is secured by armed soldiers.
The last legislative elections in 2019 were marked by violence and the absence of the opposition.
The Electoral Commission has also urged the security and defense forces to perform without fail the republican task of maintaining order and discipline, essential elements for the smooth running of the electoral campaign.