Dreams Hub Research and Innovation Center, Malabo, Equatorial Guinea, this past weekend, held another graduation event of its Huevos de Cristal (Crystal Eggs) program.
READ MORE: E. Guinea: GITGE Educa partners with Dreams Hub to Reduce Digital Gap
The children, present with their guardians and parents were welcomed by the Executive Secretary and program lead, Amor Nchaso Bekari. In her opening speech which appreciated the parents and congratulated the children on completing the program, she called on them to continue having the desire for more knowledge and practice what they have learnt all these months and out it to good use.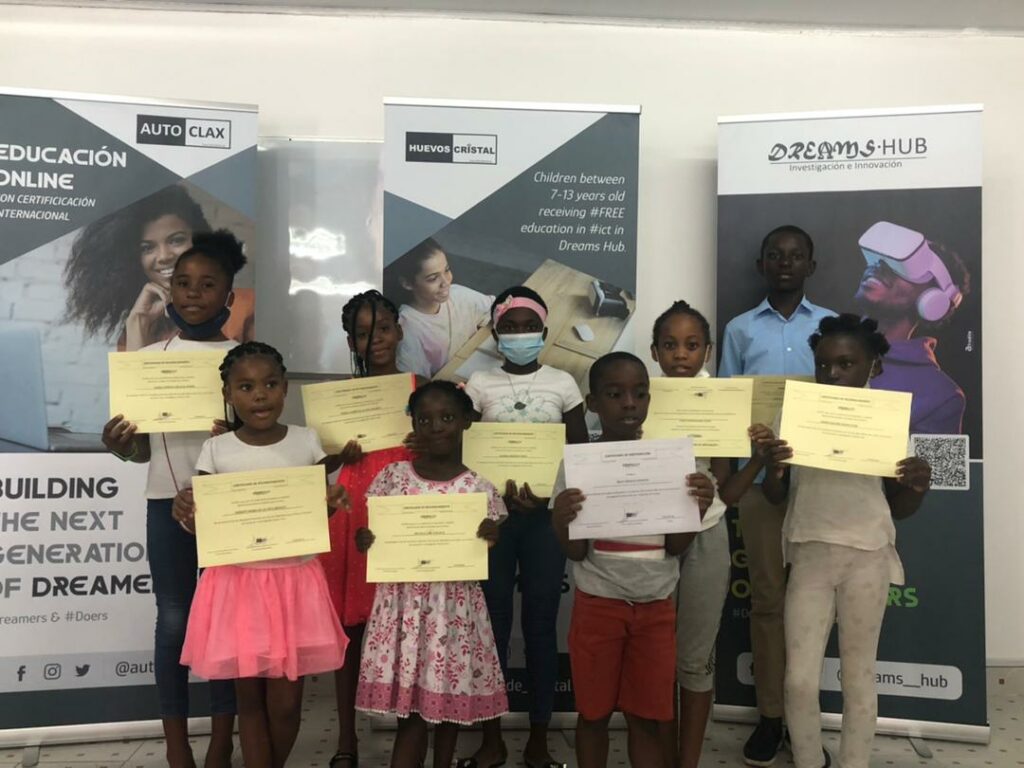 "Since its inception, we have positively impacted over 80 children and families. In continuation of our pursuit of excellence and because we know these children are the future of tomorrow, we continue to find new ways to keep them learning, engaged and learning valuable skills necessary for the world today and tomorrow," she said.
READ MORE: Equatorial Guinea: Dreams Hub Certifies 30 More; Hold Talks to Celebrate Women's Month
The Huevos de Cristal program is for children between the ages of 7 to 13 from homes with limited economic capabilities. These children are enrolled into the program to learn and get valuable skills in information and communication technology, and also language skills.
READ MORE: Equatorial Guinea: Chinese Ambassador, Qi Mei, Visits Dreams Hub, AfriLabs member.
In her message to the children, Amor Nchaso said, "As you walk out to collect your certificates, know that this isn't the only time you will walk out on stage. The world is your stage and you are the key actors in your life and the shape it takes. The skills, knowledge, morals, education and discipline you have learnt or picked up from this program, don't let it go to waste. Nurture it, cherish it, and grow it. You are all immensely talented and blessed with bright futures, make sure you never lose the desire to continue learning, and stay on the right path."
The Huevos de Cristal program is now also present in Basakato La Sagradia Familia as Dreams Hub Research and Innovation Center continue to make plans to extend the program nationwide.