The Equatorial Guinean tech and innovation ecosystem has in recent months, been recording visible growth and traction as leading multinational and national organisations engage in funding programs for Entrepreneurs.
READ MORE: Equatorial Guinea: WINNERS EMERGE FROM THE FIRST EDITION OF BANGE IMPULSA
Earlier this year saw the grand finale of BANGE Impulsa, where 10 Entrepreneurs from over 600 applications were given funding to launch or scale their business offerings, as the country's entrepreneurial space continues to gather pace.
Following suit was the launch of GUINEA ON, an initiative of United Nations Development Programme and The Ministry of Transport, Post and Telecommunications, for nationals between the ages of 18 – 40, who are solving problems and bringing about innovation in the Information and Communication Technology sectors. The winners will also get into an incubation program. Not left out of the support the entrepreneurial minds are getting, leading multinational energy organization, TotalEnergies, also recently held the gala and awards night of the third edition of the TotalEnergies Startupper Challenge, were three entrepreneurs received funding for their businesses.
READ MORE: Equatorial Guinea: Winners Emerge from the TotalEnergies Startupper Challenge
Dreams Hub Research and Innovation Center, local partner for the recently concluded Startupper Challenge, and member of Afrilabs, Africa's leading network for innovation, technology and hubs, have over the last week been visiting players in the ecosystem in a bid to foster more support for the collective. Focused on entrepreneurship and innovation technology, they were at GITGE Identic, Brainshop, EMEG and The Rebola Centre of Information Technology, engaging in strategic discussions every step of the way.
GITGE Identic, which was launched in February of 2022 is divided into four major operations featuring:
Identic Academy (an e-learning platform), Identic Startups, Identic Projects and Identic Studio (for multimedia and entertainment).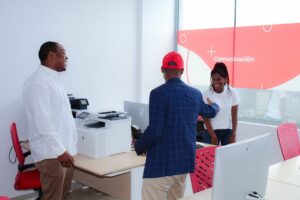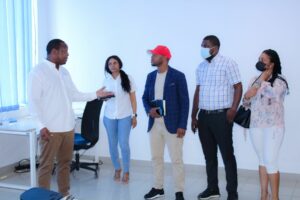 Already, Dreams Hub Research and Innovation Center and GITGE Identic have collaborated in the area of e-learning as both are currently seeing to the training in information technology skills for young people through Dreams Hub online digital education platform, www.autoclax.com.
READ MORE: E. Guinea: GITGE Educa partners with Dreams Hub to Reduce Digital Gap
The management of both establishments spoke further on the need to work together and encourage entrepreneurs in various spaces to continue creating and innovating.
Brainshop Consultancy, which opened its new office space few weeks ago were also paid. Meeting with two of the Co-founders, the discussions were also productive and both establishments also discussed on possible areas of collaboration, creating a synergy that benefits the ecosystem as a whole.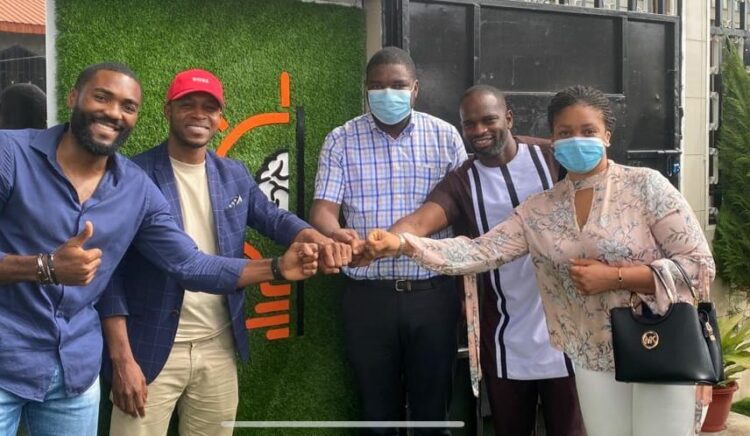 Had a productive visit to EMEG, (Equatorial Guinea Association of entrepreneurs).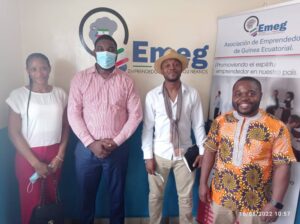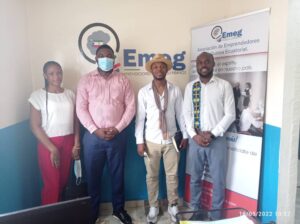 That was before their final stop of the first lap of the ecosystem tour was at the new Rebola Centre of Information Technology. Boasting of a standard and well equipped space, the Centre is already showing the potential it presents to members and residents of the town and neighbouring areas.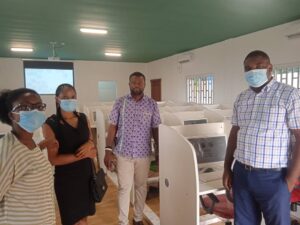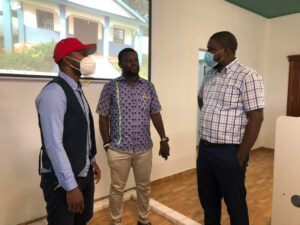 With support from the Equatorial Guinean Liquefied Natural Gas (EG-LNG) organisation, who have funded the initiative so far, this centre with its fittings is set to inspire more youths and generate more interest in the tech and entrepreneurial space.