The 2022 Mandela Washington Fellowship which is going back to its usual format of in-person attendance this year is set to start this week, 8th of June, 2022, across various institutes in the United States of America.  The fellowship for Young African Leaders is a 6-weeks long leadership program in civic engagement, business, and public management.
READ MORE: Equa. Guinea: US Embassy hosts Pre-Orientation for #MWF2022 Fellows
In April, the Embassy of the United States of America in Malabo, Equatorial Guinea, organised a series of pre-orientation events for the four fellows who applied and got selected. Since 2014, nearly 5,100 young leaders from every country in Sub-Saharan Africa have participated in the Fellowship. The Fellows, between the ages of 25 and 35, are accomplished leaders and have established records of promoting innovation and positive impact in their communities and countries.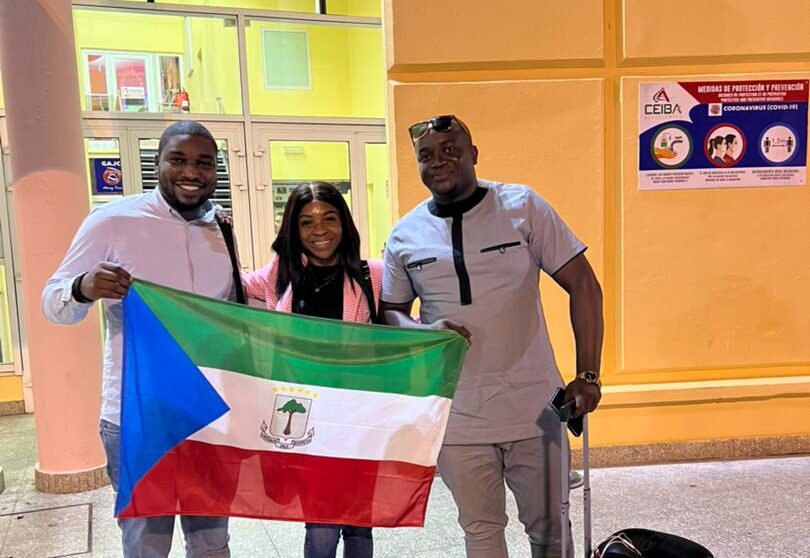 READ MORE: Equatorial Guinea: Dreams Hub Visit Other Ecosystem Builders; Talk Collaborations
The four fellows, Ivan Somo Bita Dougan, Miguel Osa, Paula T. Ondo and Nelida Karr, are to participate in different leadership tracks ranging from civic engagement, business and entrepreneurship, and public management.
"This is a great opportunity not just for me but for us all who are going for the Fellowship. The broad range of programs, activities, skills acquisition and learning that is set to take place will definitely better equip us to have a much larger impact in our society. I am looking forward to seeing other young African leaders, make new friends and take in the whole experience," said Ivan Somo Bita Dougan.
The Fellowship will provide 700 outstanding young leaders from Sub-Saharan Africa with support for professional development after they return home.
Dreams Hub contributed to this story