Dreams Hub Research and Innovation Center, an Entrepreneurship Support Organisation and tech establishment have recently announced the commencement of programming classes. The coding school seeks to get more Equatoguineans into software engineering and management.
READ MORE: Cameroon: Digital Actors from Equatorial Guinea participate at the Digital Innovation Festival #DIF2022
With its comprehensive coding curriculum, the Dreams Hub coding school, introduces people to the various programming languages in a great way, enabling learners to develop programming fundamentals in an intuitive way.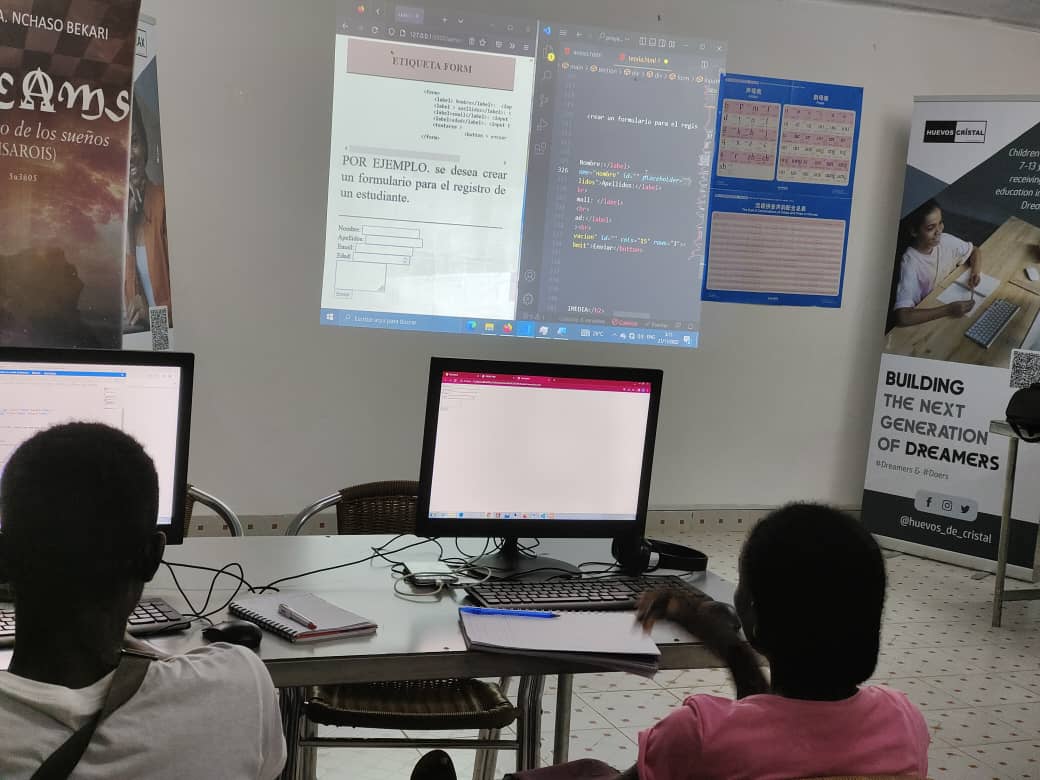 ¨One of the aims is to train as many people as possible in software development and create a talent factory of these developers, engineers. Demands for developers will only continue to rise in the new world of technology and it is important we are able to have people who are part of building that future. Equipping them with the necessary skills is what we are doing now but we also have plans to plug them into various opportunities after, making learning a continuous act while also gaining relevant and valuable industry experience,¨ said Oscar Nchaso, Founder and CEO of Dreams Hub.
READ MORE: ABAN and Clarence Launch The First Investment Document Template For African Lusophone Countries
With its Huevos de Cristal program, Dreams Hub has already introduced STEM activities to children between the ages of 7 – 13, preparing a new generation for careers and skills in that area.
The individuals in the Dreams Hub coding school program will receive a minimum of four hours of in-person lectures a week and also get to work on projects. There are programs available for developers in different stages of their careers.