Malabo, 29th of September – Marta Dalila Apedo Pasialo has been named the winner of the inaugural Pitch Your Dreams competition, organised by Dreams Hub Research and Innovation Center, a member of Afrilabs. 
Marta, an Entrepreneur and creative, presented an idea which is already in its developmental state of creating menstrual pads and diapers made from recyclable materials.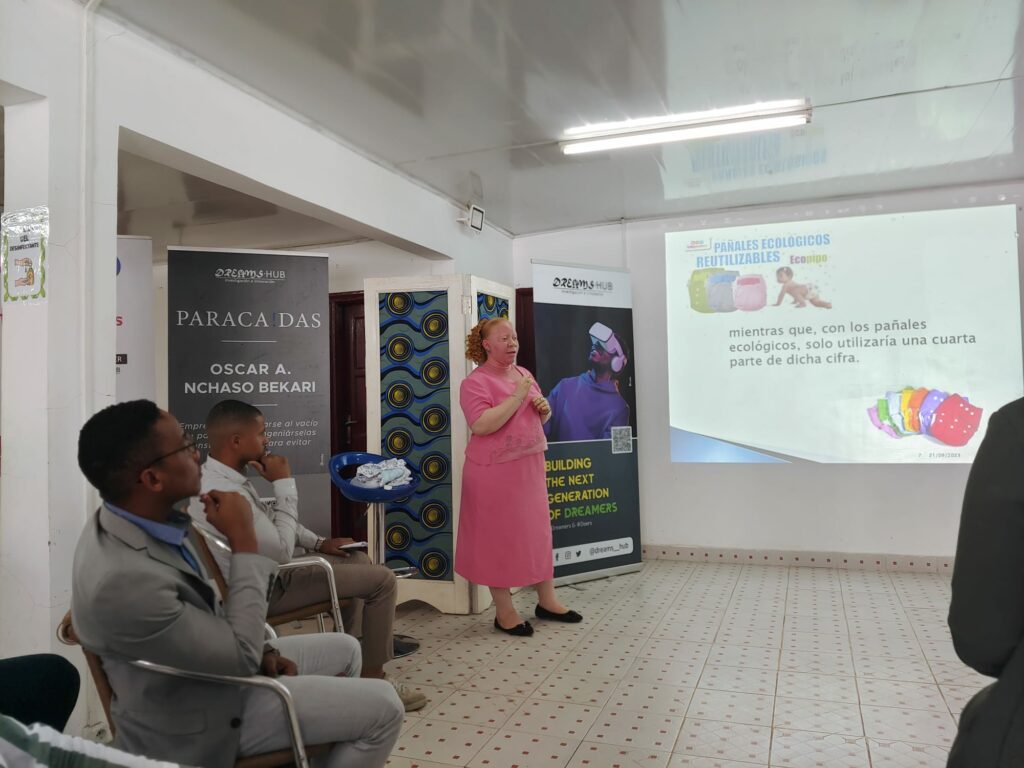 READ MORE: Equatorial Guinea: Dreams Hub Host Finals of Pitch your Dreams
Pasialo presented a prototype of her product to the jury and audience during the finals last week at Dreams Hub's Alpha Hall. She plans to continue working on the products and get the necessary approvals before going to market.
As the winner of Pitch Your Dreams, Marta will begin her incubation process in La Capsula, Dreams Hub's incubator, from October 1 for an initial period of three months. During this time, she will receive mentorship and support from Dreams Hub's team of experts.
"This event has given our entrepreneurs the opportunity to develop their ideas and bring them closer to reality. At Dreams Hub, we are here to support and look forward to working with Marta and other entrepreneurs/founders in La Capsula to bring their products to market," read a statement from a Dreams Hub post on X (formerly Twitter).
Este evento ha brindado a nuestros emprendedores la oportunidad de desarrollar sus ideas y acercarlas a la realidad.

En Dreams Hub, estamos aquí para apoyar y esperamos trabajar con Marta y otros emprendedores/fundadores en La Capsula para llevar sus productos al mercado.

— Dreams•Hub (梦想中心) (@HubDreams) September 29, 2023
Dreams Hub also encourages the other finalists that the doors to La Capsula are very much open and they would be ready to also play a part in their next growth cycle.
READ MORE: Digital Ecosystem: Value Proposal by Dreams Hub to Bioko Chamber of Commerce, Equatorial Guinea
Marta's idea is particularly innovative and has the potential to make a real difference in the lives of women and girls. 
The V.E.R.D.A.D models – generic (determination, enthusiasm, reasoning, determination, assertiveness, discipline) and corporate (vision, strategy, risk, data, analysis, decision) were used by the jury to determine the winner.
The other finalists were Manuel Sese Nchama whose project was an application for home rentals, Pedro Sotero pitched an alternative electricity project using wind turbines, and Prospero Miguel who presented an online library and educational resource materials for students and schools.
With the inaugural edition now done, the work however continues for all of these entrepreneurs and Dreams Hub, who are already working on the second edition of Pitch your Dreams, as it continues to create that space and support in the ecosystem for entrepreneurs.