The Africa-Russia Summit, held in St. Petersburg on July 27 and 28, has been a crucial event in enhancing diplomatic ties between the the continent and Russia. The summit saw Russian President Vladimir Putin, signify Russia's dedication to expanding cooperation with Africa.
Read More: AfriLabs Annual Gathering 2023: Accelerating Africa's Digital Economy
The discussions centered on mutual interests, seeking ways to bolster trade, investments, and partnerships between Russia and the African continent. To solidify these efforts, President Putin made a significant announcement during the summit where he declared the opening of embassies in Equatorial Guinea and Burkina Faso, with their headquarters to be situated in the respective capitals. This move aims to establish direct diplomatic representation, fostering better communication and understanding between Russia and these African nations.
The Vice President of Equatorial Guinea, Teodoro Nguema Obiang Mangue, took to twitter to share the new development.
Rusia apuesta por ampliar y reforzar su cooperación con África, a través de representaciones diplomáticas en todo el continente. Durante la cumbre, S.E. Vladimir Putin ha anunciado la apertura de embajadas en G.E. y Burkina Faso con sedes en las respectivas capitales. pic.twitter.com/llY6lHo9gI

— teddy nguema (@teonguema) July 28, 2023
Read More: Unlocking Africa's Human Capital Potential – A Path to Prosperity
In addition to the bilateral meetings, several African countries attended the summit, highlighting the importance of the event in strengthening regional ties. Discussions covered a wide range of topics, including the ongoing war in Ukraine, which was expected to feature prominently on the agenda. Other critical subjects included grain shipments, security, and potential sanctions. On the grain shipments, President Putin said, "In the coming months, we will be able to provide free deliveries of 25,000 to 50,000 tonnes of grain to Burkina Faso, Zimbabwe, Mali, Somalia, the Central African Republic and Eritrea."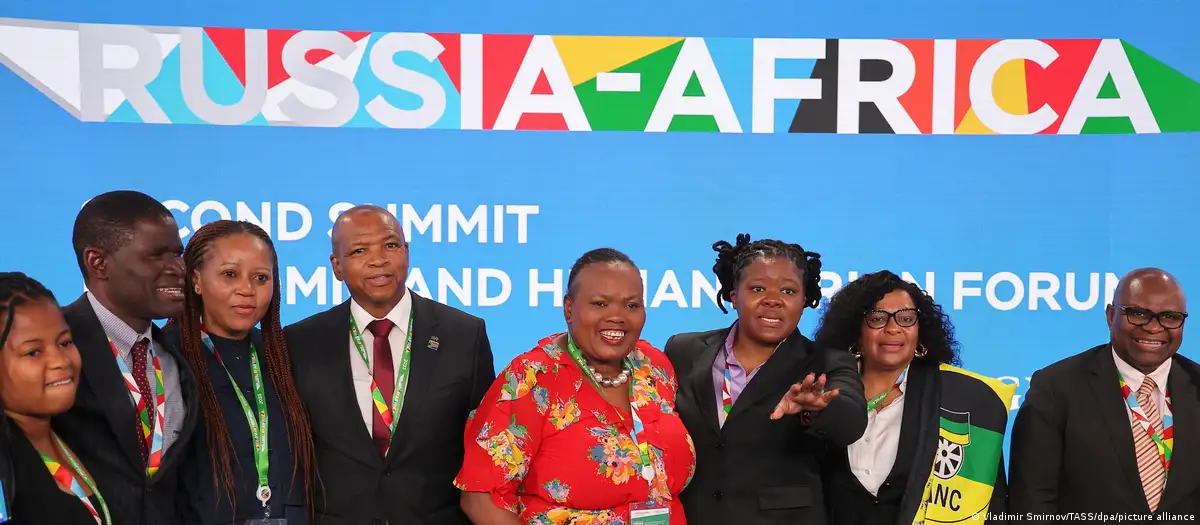 The Africa-Russia Summit serves as a platform for open dialogues, where both parties can address common challenges and explore opportunities for mutual growth. As Russia looks to expand its presence on the African continent, this gathering marks a significant step towards deeper engagement and cooperation.
Read More: The Business of AI in Africa –Unlocking Opportunities for Innovation
The summit's outcomes have already demonstrated the willingness of both Russia and Africa to foster stronger diplomatic ties and work together on various issues of common interest. As the world evolves, this partnership is set to play an increasingly crucial role in shaping regional and global affairs.