The 24-year-old player was rewarded for his outstanding 2022 season with his club Paris Saint-Germain (PSG) and his odyssey into world cup history with the Moroccan national squad.
Read More:Cristiano Ronaldo Gushes Over Cameroonian UFC Star Francis Ngannou In Saudi Arabia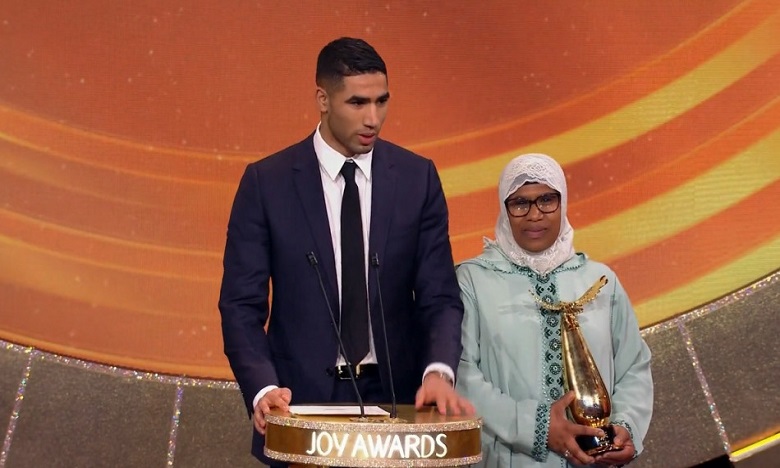 In Saudi Arabia's capital Riyadh, some of the biggest names in the movie industry, sports and entertainment from the region and beyond gathered for the Joy Awards on Saturday (Jan.21).
Hakimi's club won last week's exhibition match against Saudi Arabian side Al-Nassr.
Despite Cristiano Ronaldo's 2 goals for the Saudis, Hakimi teammates secured a 5-4 victory.
Read More: Achraf Hakimi Gets his Hometown Stadium Named After Him
The Joy Awards are considered one of the largest ceremonies to honour artistic achievements of the Arab world, featuring more than 13 awards that are handed to nominated female and male celebrities.
The event is hosted by the General Entertainment Authority in line with the goals of Saudi Vision 2030.