By Metohuey Michael Adoglo
Every time Angella Okutoyi steps on court, she thinks of how tennis will change her family's life.
The 18-year-old Kenyan has an unshakable bond with her grandmother Mary Omukuya Ndong'a, forged after Angella's mother tragically died during childbirth.
Raised by Mary, who works as a school cleaner in Nairobi, Okutoyi calls her grandmother 'mum'.
READ MORE: Afro Sports Column: Al Ahly Coach Signs New Contract With African Champions
Okutoyi is already showing promise in her fledgling career, becoming the first Kenyan female to win a junior Grand Slam match as she progressed to the third round of the girls' singles at the Australian Open in January.
Mary smiles with pride in her tiny living room when she is shown pictures of Okutoyi in action in Melbourne, and it is easy to see why tennis is more than a sport for the teenager.
READ MORE: Afro Sports: Stephen Mokoka Breaks World Record On 50km Debut
Aged 10, Okutoyi joined the ITF centre in Burundi on a scholarship, which was a dream come true for her grandmother.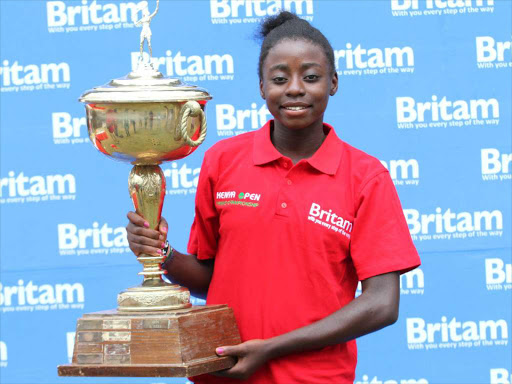 Okutoyi has also never looked back – with her trophy cabinet filling up along the way.
The views and opinions expressed in this article are those of the author's and do not necessarily reflect those of Africanian News.